Violence against journalists must always be condemned, but what about the collateral damage caused to common citizens by a media houses' flouting of the law? The ARY news office is illegally operating in a residential area, violating Capital Development Authority (CDA) land use rules. Besides the defiance of the law of the land, the nature of operation of this particular business exposes residents to an unnecessary threat. When the terror threat level is high, state security will tell people to avoid commercial areas and stay home. Media houses usually relay such statements verbatim, but might avoid offering this disclaimer, "Media houses are a prime terrorist ...
Read Full Post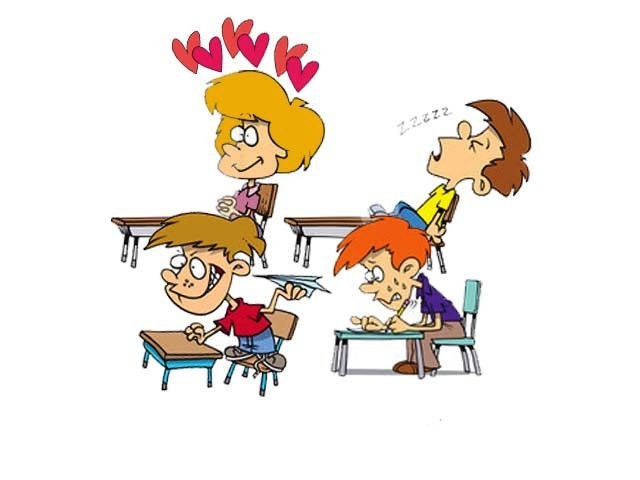 My experience of teaching high school students has been rewarding, frustrating and overwhelming – all in one fell swoop. I've come to believe it is through teaching that one truly learns. Every year the teacher is a year older, perhaps wiser. The students, however, don't age. Yet, either through the work of evolution or technology, the classroom seems to fill itself with a batch that is smarter at outsmarting the teacher. The profession, by its very nature, forces you to keep up with the times. And with time, the ways of teaching are changing too. The classroom has become ...
Read Full Post
I remember it was May 10, 2013 as I sat in front of my television waiting for the 9pm news bulletin. I knew what had been happening in my country for the last 20 days but I was still waiting for the news. The clock struck nine and the headlines came on, "Bomb blast in Quetta and North Waziristan – 10 killed, 15 injured." Three political parties had been targeted by the Tehreek-e-Taliban Pakistan (TTP) while the rest had been given free passage to participate in the 'un-Islamic election' as they liked to call the general elections to be held in that month. ...
Read Full Post
It sounded like thunder. My colleague and I stared at each other for a good 30 seconds, wondering what that noise could possibly be. Then, just as suddenly as it started, it stopped. "Maybe someone was moving furniture upstairs", offered my colleague to my quizzical expression. And then the storm came. Chaos. Panic. Fear. That wasn't thunder, nor was it people moving furniture; somebody had emptied entire magazines on our office. The Express Tribune was under fire, literally. They say when you are scared, you go numb and every minute feels like an hour. Let me tell you that I have never experienced fear ...
Read Full Post
1. The fear. The fear that whoever is chucking grenades and has been firing bullets for the last 10 minutes is about to enter the building. Should I be hiding under my desk? Or should I be leading my team somewhere? Or should I follow my gut and run screaming up and down the hallway? 2. Watching your colleagues run terrified out of an emergency back exit, only to hear another hail of bullets echo in the dark street outside the office. The anxiety as the door they ran out of is slammed shut by those panicking inside. 3. Crouching low and kicking yourself multiple ...
Read Full Post
Karachi is a strange place. Every day there is a new calamity. Every day you hear shots being fired. Every day there is targeted killing. Every day tortured bodies are recovered from gunny bags. Then there is a break and life returns to normal and there is such hustle and bustle in the streets and bazaars that it appears to be a very peaceful and prosperous metropolis. It was during a break like this that I landed in Karachi. The Express Media Group had organised a two-day international Urdu conference. And it was truly international for it featured not only ...
Read Full Post