Amongst the silence, a flash of light rose into the air, exploding into a colourful flower of glitter. It was followed by several other explosions that lit up the midnight sky. The crowd roared, screaming, "Happy New Year!" Music blasted in the background as people danced and cheered. They shared their New Year's resolutions, as it was a beginning of a new chapter of their lives, where they had to decide if they wanted to be a new version of themselves and live life to its fullest, or just continue with their same old routines. Large LED hologram animals danced in the ...
Read Full Post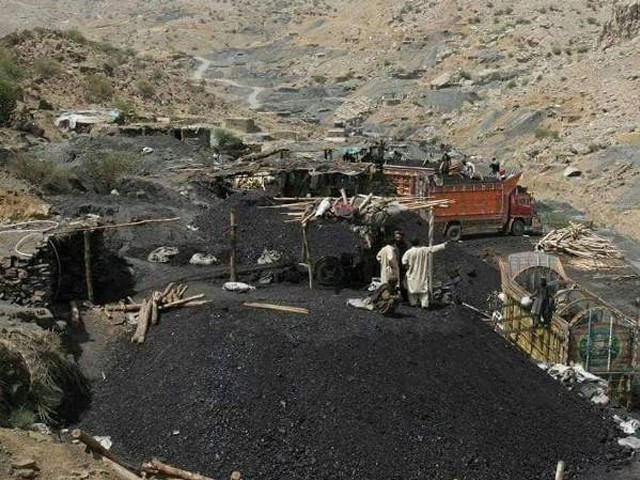 It was a hot and humid afternoon on August 13th. Tajak Khan, clad in a proper coal miner's uniform, sat on the rough ground along with his four co-workers, 800 feet deep from the surface of the earth. They took a small break from the day-long digging inside a coal mine near district Harnai located in the northeast of Balochistan. It was around 4pm when a massive blast rocked the coal mine and nearby areas, Khan and his four companions got trapped inside and were never heard of again. Five dead bodies were recovered the next morning after a much-delayed rescue operation. In a coal mine ...
Read Full Post
After seeing him going on a rampage against creatures of enormous sizes, Dwayne 'The Rock' Johnson can now be seen jumping off of huge buildings in Skyscraper, according to its trailer, which debuted during the Super Bowl. Johnson doesn't do much wrong – Baywatch being an obvious anomaly – when it comes to choosing films to star in. He has everything – fans love him and all of his movies wreak havoc at the box office. So, it's quite understandable that he has his own popcorn flick lined up for release this summer. The plot revolves around Will Ford (Johnson), a former FBI hostage ...
Read Full Post
After spending all day preparing for a party at my university, I slept very late. I could hardly wait for the next morning, when my classmates and I would finally be performing in the plays we had prepared for. We had parodies lined up and even a fashion show. The next morning was going to be fantastic, I thought. The fashion show was a party tradition of the computer science and computer engineering departments of the Balochistan University of Information Technology, Engineering and Management Sciences (BUITEMS). This time, upon my insistence, my friend Aqeel agreed to walk the ramp. After a ...
Read Full Post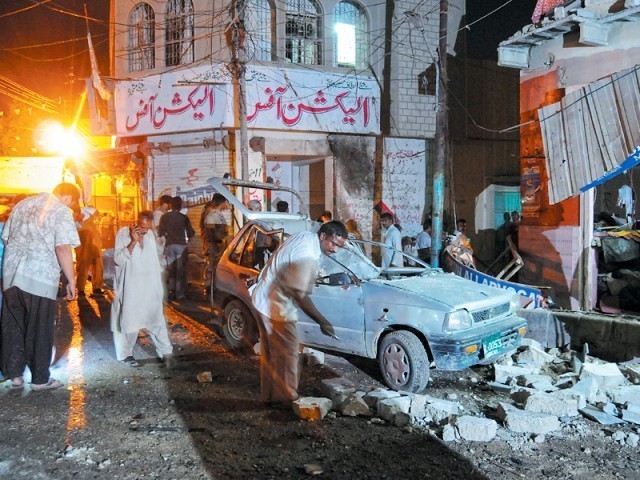 On Thursday evening, April 25, 2013, while driving past a congested locality, I was jolted by the deafening sound of an explosion. I lost control over the car and hit the footpath. There was panic everywhere as people ran for cover. By the time I regained my senses, the atmosphere was filled with the siren of rescue vehicles. Everyone was running in the direction of the explosion. The site of the explosion was an election office of the Muttahida Quami Movement (MQM) in Nusrat Bhutto Colony, Karachi. The office and the shops adjoining it were completely destroyed; there was blood all over the ...
Read Full Post
With God's choice, you're matched with a life, A simple lottery number, you are born into the very rich, The very poor, The simple middle. You ask questions, But the answers are endless. Tiny prayer offered before a scarce meal, Gluttony at it's finest and greed sky high. Our world becomes demoralised, By the second we hope. I pray, She withers away, He needs a casket, But who can afford one? One human race, Divided into many useless groups. Who do you follow? Your mosque, Your solitude. Your mosque, my fear. We are simply animals, No better than mere animals. Why bark, When we can think? An explosive made, You're a martyr. A gun shining, In the rays of the sun. What will you prove, To your god today? Minutes, hours, Days ...
Read Full Post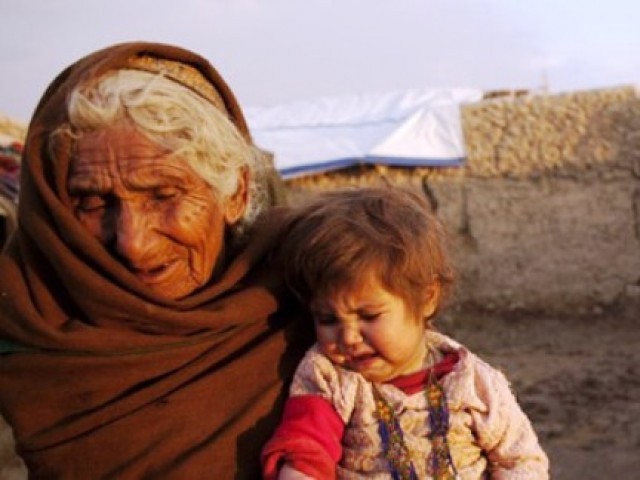 Spare me the last grenade, My city bleeds like an ailing heart. Spare me the last grenade, My mind is numbed by the whispers of death. Spare me the last grenade, My dreams are shattered with every explosion. Spare me the last grenade, My hopes are foiled by relentless fear. Spare me the last grenade, My eyes cannot see a mother's pain and grief. Spare me the last grenade, My innocence is not prepared for death. Read more by Taha here or follow him on Twitter @TahaKehar  Join us on Facebook for blog updates and ...
Read Full Post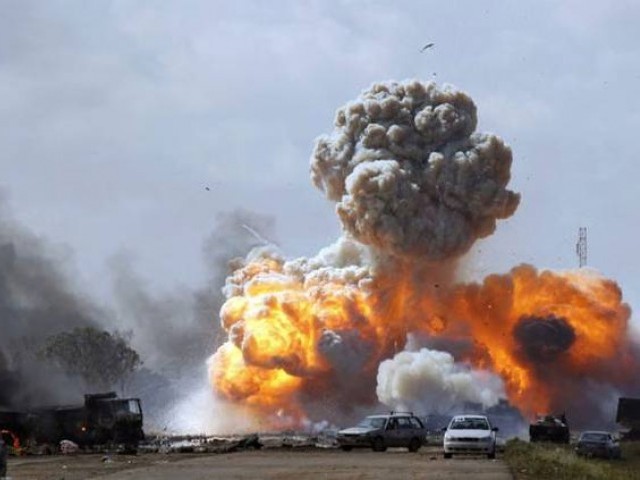 Suicide bombing is an operational method in which the very act of the attack is dependent upon the death of the perpetrator. Though only 3% of all terrorist attacks around the world can be classified as suicide bombing attacks, these account for 48% of the casualties. Pakistan witnesses a suicide bombing attack on every 6th day on average. While there is no magic formula to protect you from acts of terrorism, one can always follow some common sense steps to reduce the risks. The following things you can do during and after an explosion to make the horrible event less painful ...
Read Full Post