With the terrorist attack outside Besiktas football stadium in Istanbul last week, that killed 38 people and left 166 wounded, 2016 bids farewell to the world of sports on a gloomy note. A gradual rise in terror attacks on sports venues has been seen over the last two decades but this year, the phenomenon of sports terrorism has horribly haunted the whole world, especially Europe, in terms of the number of tragic incidents and casualties. Police arrive at the site of an explosion in central Istanbul, Turkey, December 10, 2016.Photo: Reuters Terrorism is an international challenge, yet in the ...
Read Full Post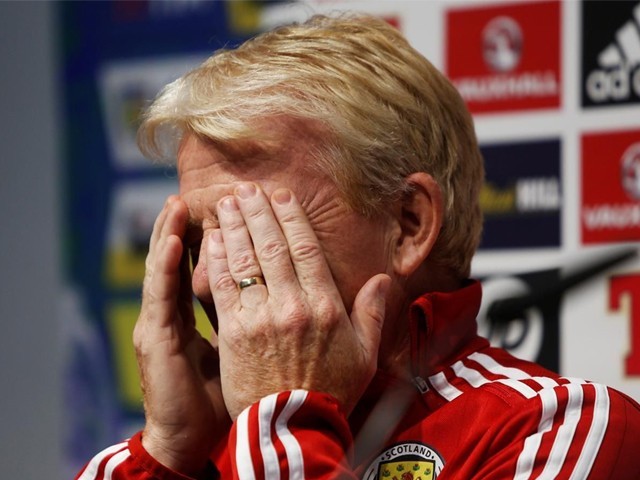 And it all started so well! Well that's the life of a football manager. Last Tuesday's result in Trnava means the Scots despite thumping Malta 5-1 in their first FIFA world cup qualifier have taken just four points from their first three matches and within this short span, boss Gordon Strachan is under increasing pressure to retain his position as chief of Scotland football team. There is a prevalent understanding that the 59-year-old will be forced out of the job if his players do not return from the November 11 encounter against England with a victory. But Strachan is not one to ...
Read Full Post
Love him or loathe him, Sam Allardyce aka Big Sam is never far from the headlines. This after all is the same guy who bizarrely had designs on conquering the sport with his unique (read Neanderthal) style of football. "I'm not suited to Bolton or Blackburn, I would be more suited to Inter or Real Madrid. It wouldn't be a problem to me to go and manage those clubs because I would win the double or the league every time. Give me Manchester United or Chelsea and I would do the same, it wouldn't be a problem." ...
Read Full Post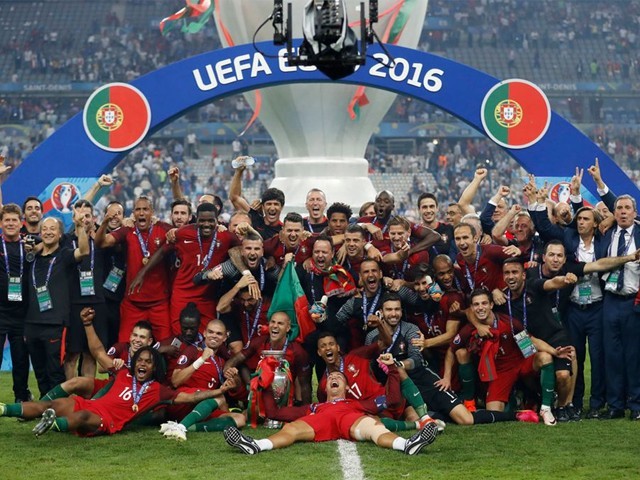 Unanticipated, unpredictable and unexpected are a few of many analogous adjectives that have been used to describe the recently concluded football spectacle, Euro 2016. It was indeed a tournament which saw several unheralded outcomes: – The spirited Icelandic 'sons' stomped over a perplexed and dumbfounded English 11 in the round-of-16. Iceland celebrates a goal during Euro 2016.Photo: Twitter England suffered 2-1 upset loss to Iceland in Euro 2016 round.Photo: Headline News – A united Welsh outfit sailed through to the semi-finals in what was their first major tournament since the 1958 World Cup in Sweden. [caption ...
Read Full Post
The final of the European Championships took place in Paris, France, with Ronaldo's Portugal against a resolute French team that had thumped Iceland in the quarter finals and edged past Germany in the semis. France were the absolute favourites to win the cup; indeed, it hadn't been expected that Portugal would even reach the final. History was on Didier Deschamp's side as Portugal had never beaten France in a major tournament and had only beaten France five times in 24 meetings, with a massive defeats-total of 19 games. However, the Portuguese were slightly more rested than the hosts, and would ...
Read Full Post
FIFA World Cup..  Nah! UEFA Euro.. Meh!! Copa America.. Not a chance!!! Africa Cup of Nations.. Are you frikkin kidding me??? We are a strange lot, we club football fans. Even while there's a major international football tournament going on, someone like me is more interested in something as insignificant to an outsider as, well, Liverpool (LFC)'s pre-season training.
Loading ...
That in no way should mean that I am not fully aware of what is going in any of the aforementioned 'country versus country' tourney, but putting it mildly let's just say… 'Frankly my dear I don't give a damn!' That is unless one of my ...
Read Full Post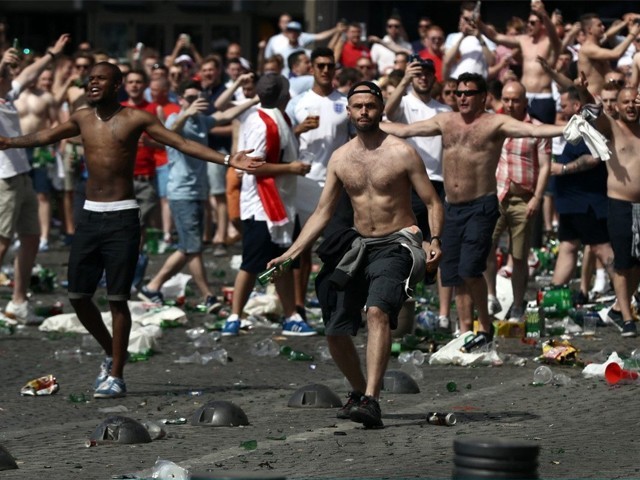 International football's second biggest tournament after FIFA World Cup is a battleground and not just figuratively. Euro 2016 is playing host to continent's finest teams and players involved in hard fought contests on the turf , but football hooligans converging in France from all across Europe, have made the competition witness bloody clashes taking place in the streets as well. The build-up to the summer tournament has been shrouded in controversy, with various terror threats from religious extremists putting a damper on the proceedings. But it's horror of a completely different nature that is engulfing the event currently. #England fans in ...
Read Full Post