Kapoor and Sons has garnered much success after its release, grossing over INR100 crore globally within just one week. But apart from its box-office triumph, the film has also received acclaim for bringing topics such as infidelity and homosexuality, once considered taboo, to the forefront of upper-middle class family dynamics.  Director Karan Johar must be given credit for cleverly casting an actor that women swoon over to break the stereotypical image of gay men in our society. However, it seems Fawad Khan may have committed to the movie before having completely thought it through; his effortless and convincing acting may have done wonders for ...
Read Full Post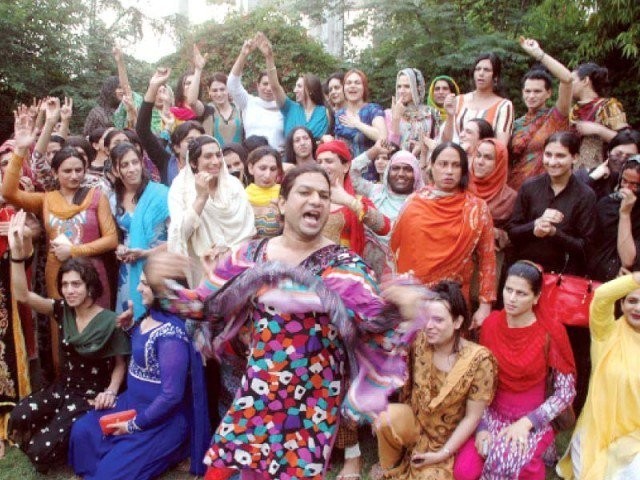 In recent weeks, on two different occasions, four transgender people were brutally murdered in Rawalpindi. The police believe that financial disputes between different groups in the transgender community may be the cause of the crime but religious extremism has also been linked to the killings in this often-oppressed community.  The exploitation of transgender people, known as transphobia, is not something new in Pakistan where sexual minorities are often victims of verbal, physical and sexual abuse. For instance, recently two transgender people were killed and another was gang-raped by an armed assailant who tried to abduct them in Swabi. Transgender or transsexual ...
Read Full Post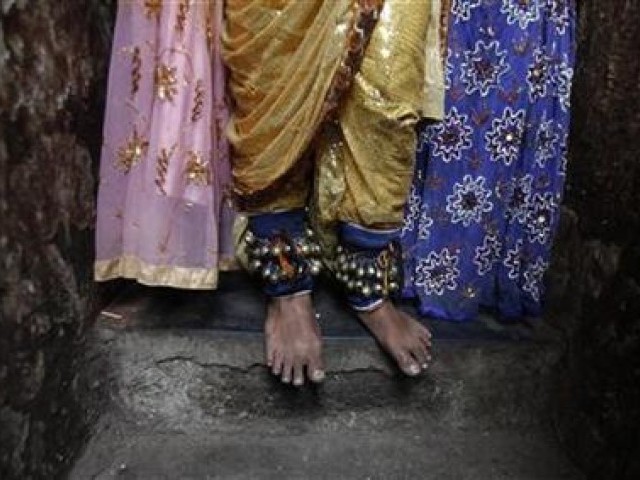 This piece is a work of fiction. Any resemblance to real persons, living or dead, is purely coincidental. "Hello, I have this page, where I take pictures of people and share something about them, a thought, a quote, an opinion, an anecdote, whatever you are willing to offer." "Okay, so…" "So can I take a picture and ask you a question?" "Sure, go ahead, but make it quick." "Cool… hmm… so I was wondering, what is your saddest memory?" "Haha, I see you are pretty clever for your age. You know which will sell more – and a eunuch's saddest memory will definitely have more depth to it than any happy moments, ...
Read Full Post
Azaan's over. Everyone has gone back to their rooms. The street's a mess. I smile as a jalebi floats in a puddle nearby. People rarely treat food with respect anymore. I take out a cigarette and begin to light it. Bloody cigarettes; they've started costing me more than my clients pay me to begin with! One of the girls, Razia, walks out the curtain-door and sits next to me. My lighter isn't working again! Damn it! God bless Razia for handing me hers. We both stretch our legs over the stairs, lean back and take long drawls of our cigarettes. We barely ...
Read Full Post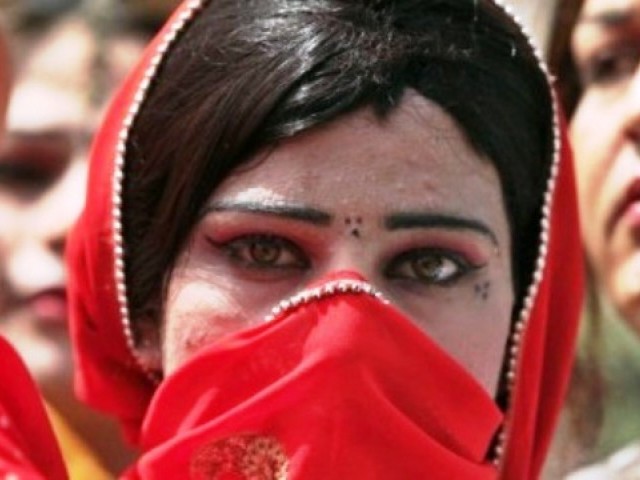 Recently, some of my friends and I made a short documentary on transgenders to participate in a documentary competition held at my university. To collect the required information, we visited their homes and were shocked at what we discovered. Passing through the narrow alleys, I was disturbed to see open drains and human waste all around. After having spoken to Sahiba, Sapna, and a few other transgenders, I was able to form a clearer picture about this particular gender and the appalling exploitation of their rights. Sahiba, the president of the transgender society in Bahawalpur, started the conversation; "God created us, as He created all. ...
Read Full Post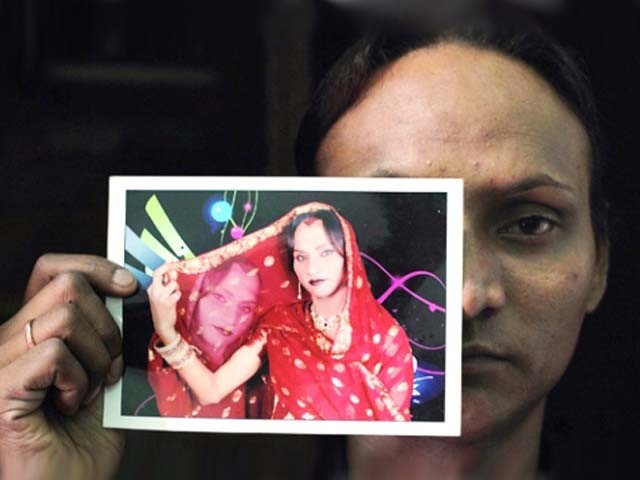 "The highest happiness on earth is marriage."  William Lyon Phelps Last week, my sister and I attended a wedding. It was beautiful, well organised and we were enjoying ourselves thoroughly to the songs being sung by the singers sitting in front of the crowd. The couple being wed was seated on the front couch and their elated faces were evidence to their happiness. When the song ended, I was taken aback by the sudden blaring of vulgar Indian item songs reverberating in my ears; looking up I was absolutely appalled to find a transgender person in a mere red bra and a mini skirt standing ...
Read Full Post
We are most likely to get angry and excited in our opposition to some idea when we ourselves are not quite certain of our own position, and are inwardly tempted to take the other side. Apt words by Thomas Mann. Life is hard for most Pakistani's but for those of us who are different – whether by accident or by choice – survival is certainly an achievement. The transgender community of Multan realised this recently when the ASWJ demanded that their members be punished for spreading vulgarity in society. So now, an entire community is to be 'punished' for the sins, ...
Read Full Post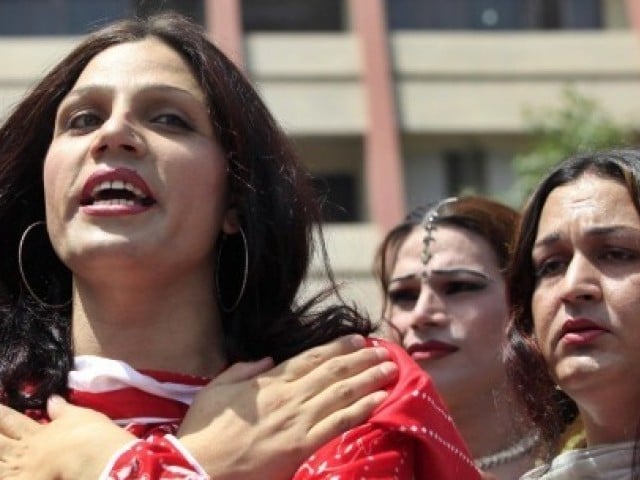 It appears to be the season for new voter demographics. With perhaps the largest, long-dormant voting segment – the Pakistani youth – finally energised to cast their ballots in the upcoming elections, it is heartening to see that a much smaller and traditionally ostracised segment of the population will also be voting next year. The latest decision, on the part of the Supreme Court, to register transgenders as voters could not have come at a better time. Tentative estimates put the 'third gender' population in Pakistan between 80,000 and 300,000 people, and SC Chief Justice, Iftikhar Mohammad Chaudhery, has ordered ...
Read Full Post
Transgenders are often forced to live under miserable conditions in Pakistan. Society does not accept them and they live as outcasts who are discriminated against in every field of life. This treatment extends not only to strangers but the family of transgenders too, who disown them and may even beat them till they are forced to leave their homes.  In this video we learn of the humiliation they are regularly made to suffer. People not only mock and ridicule them, they do not allow transgenders to study alongside them in school. Many eunuchs are, thus, forced to live a life of begging, ...
Read Full Post
History – or Pakistan Studies – has taught us many things; most of which we know because it was stuffed down our throats. While retaining only the fourth of the founding father's fourteen points is no profound achievement, it is a rejoinder that the mainstream education system still thrives on rote. And for that, it deservedly gets thrashed. Alas, not all the thrashing handed out in this land of the pure tends to be deserved. Corporal punishment is still a murky subject; not even considering gas stoves that continue to blow up – fatally – in the faces of unsuspecting ...
Read Full Post