"My son, look for a kingdom greater than Macedonia, for it is too small for thee." Alexander the Great's father, Prince Philip, said this to him when as a young boy he reined in the famous horse, Bucephalus, while everyone else who had tried to do so had failed. Now, while Imran Khan certainly is no great conqueror of lands, nor does he aspire to be, it is evident that Pakistan is too small a stage for him to play on. Even if he wants to dedicate himself wholeheartedly towards fixing Pakistan's manifold problems and shuns all foreign commitments, it ...
Read Full Post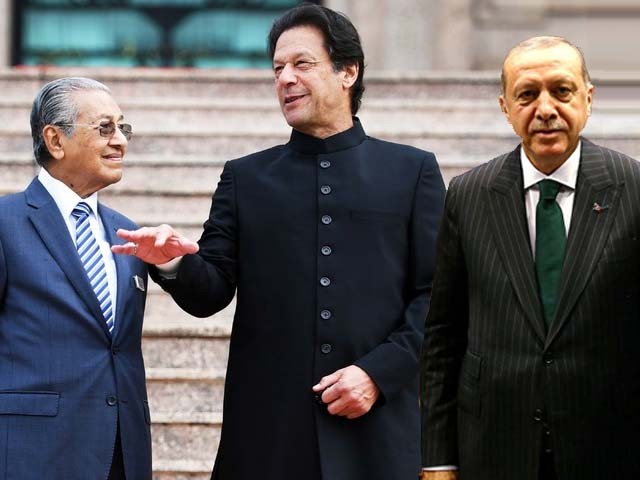 Prime Minister Imran Khan recently announced that the governments of Pakistan, Turkey and Malaysia will collaborate to launch a "BBC type" English television (TV) channel to challenge Islamophobic views in the West. The channel is expected to highlight various issues specific to Muslims in the West and "contextualise" cases of blasphemy. So why aren't we feeling as hopeful as we should? Our meeting in which we decided to set up a BBC type English language TV Channel that, apart from highlighting Muslim issues, will also fight Islamophobia. pic.twitter.com/GA6o15oJFH — Imran Khan (@ImranKhanPTI) September 30, 2019 Misperceptions which bring people together against Muslims would ...
Read Full Post
In the past few months, there has been a successful coup in Zimbabwe, preceded by a failed attempt in Turkey. While local elements involved in such a takeover are in view of the public, the same cannot be said about foreign conspirators. Talk of foreign involvement is often shrugged off as a "conspiracy theory" by the global mainstream media, and evidence implicating outside actors is often ignored. However, a brief review of recent history (post World War II) unveils the role played by the strongest power in history – the United States (US) – in coups around the world. The history presented in this piece is not based on the opinions of people, but rather on official declassified documents released under ...
Read Full Post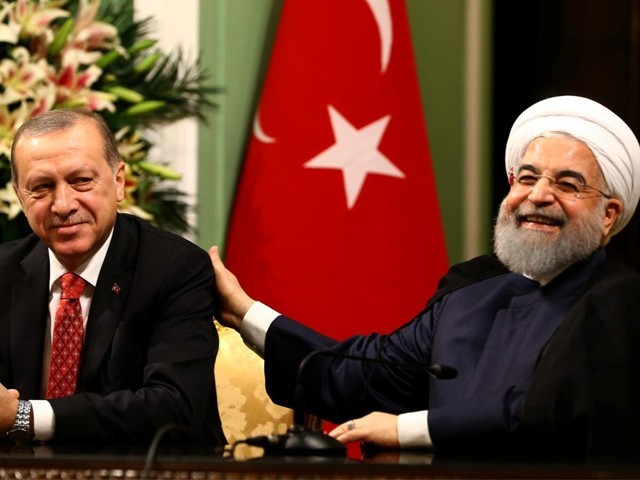 The two greatest imperial foes of the Ottoman Empire were Russia and Iran (Persia). While the Russian empire collapsed in 1917, the Ottoman empire in 1922 and the Iranian in 1979, the modern successor states of the Russian Federation, Republic of Turkey and Islamic Republic of Iran continue to constitute towering Eurasian powers whose influence only continues to grow. This is not surprising in and of itself, but what is surprising is that these three great Eurasian powers continue to expand in terms of regional influence, but not at each other's expense. Turkey's rapprochement with Russia continues to dominate headlines, not ...
Read Full Post
As Turkey mourns the loss of 39 souls in the fifth terror attack to strike Istanbul in a bloody 18 months, the country's plight unveils the two arms of Islamism unfolding against Turkey's century-old canvas of civil, pluralist Islam. One is known as violent Islamism, and the other, less recognised but more covert (and, for that reason, more ominous), is institutional Islamism. While the gunman has already been identified and claimed by ISIS as its soldier, Turkey is learning the institutional Islamism that Turkish President Recep Tayyip Erdogan has pursued for decades is no protection against violent Islamism. Erdogan's Turkey is increasingly governed by institutional, non-violent Islamism, a ...
Read Full Post
The European Union (EU) seems set for another cul-de-sac of quarrels over the hastily tossed military salad of EU battle groups with rotating battalions and leadership. Accordingly, Hungary and the Czech Republic have openly called for the creation of an EU army, strongly opposed by the United Kingdom. On this issue, the Council of Europe would be well advised to define policy, delegate the business to France, and sit back. Four issues have made a re-evaluation of the need and role of European direct military intervention an imperative of defence and security which only French expertise can ensure. Firstly, acts of terrorism on European soil have diverted the ...
Read Full Post
When Recep Tayyip Erdogan recited the following verses whilst serving as the Mayor of Istanbul back in 1999; "The mosques are our barracks, The domes our helmets, The minarets our bayonets, And the faithful our soldiers…" Turkish citizens should have known better than to vote him in as prime minister for 11 consecutive years, and eventually, the president of Turkey. Known to the world of politics since decades, Erdogan isn't a stranger to how the political clock ticks. He created the Justice and Development Party (AKP) in 2001, which raised him to unprecedented heights. To date, his status within the party remains ...
Read Full Post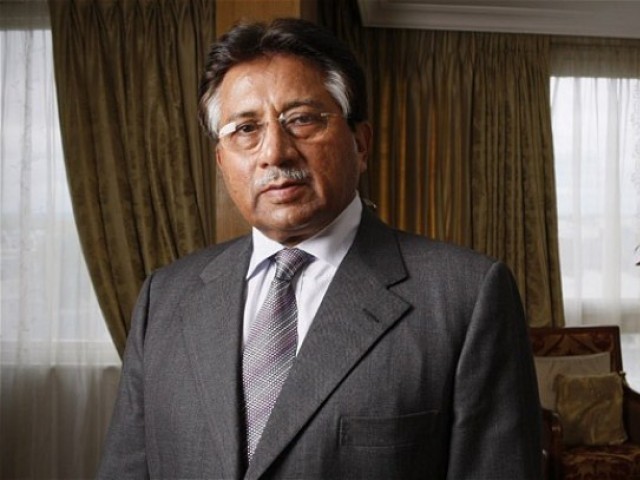 It is embarrassing to admit it but when General Musharraf took over in 1999 through a bloodless military coup, one did support the aims and objectives he laid down in his famous seven point address. I, as a 19-year-old living abroad, was particularly thrilled by Musharraf's invocation of Kemal Ataturk because I felt that only a military man like him could undo the damage done to Pakistan by General Ziaul Haq's military regime in the 80s. All our hopes were dashed slowly but surely during the decade of Musharraf's rule. The lesson to be learnt is that military rule follows ...
Read Full Post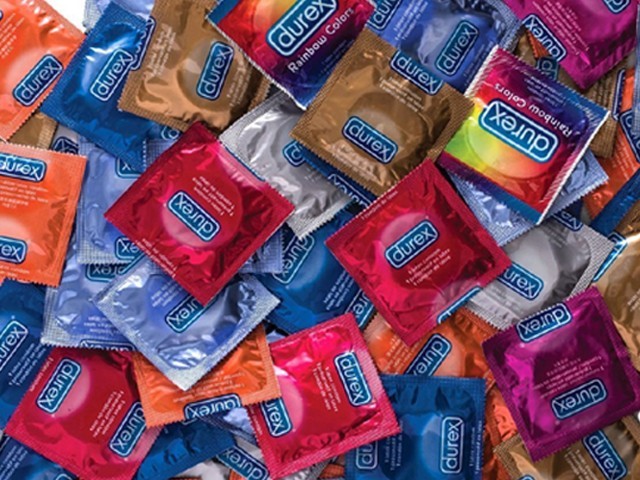 As of 2015, Pakistan's estimated population was frighteningly over 190 million. We are growing so fast that the United Nations estimates we will hit 300 million by 2050.  Now, I am sure some of you read this and thought, "Masha'Allah." But the Pakistan Council of Research in Water Resources (PCRWR) warns that we will start running into water scarcity by 2025. Yes, we are already overpopulated, and our resources can't sustain our growth. In essence we are a giant growing elephant riding a tiny single-wheel cycle. Photo: Jusscope And this unicycle is going to fall, except we are told by our ...
Read Full Post
The virtual control he already has of a majority of Turkey's newspapers and TV stations apparently isn't enough for President Recep Tayyip Erdogan. On Friday, with the zeal of its despotic leader, his government seized my paper, Today's Zaman, and its parent, the Turkish-language Zaman, which is the highest-circulating daily in the country. Together, these titles were two of the few remaining independent voices inside Turkey — and Today's Zaman, in particular, was a reliable English-language news source for diplomats, academics and expatriates. On Friday, a government-controlled court appointed trustees to take over the newspapers in what amounts to a politically motivated assault. At midnight, protesters faced tear ...
Read Full Post