Growing up, I always wondered about different genders. I was curious and after talking to different people, I learned that there are some really alarming misconceptions about transgender people. Especially in Pakistan, they have long been denied basic human rights and are usually seen as "different", abnormal, lowly, dirty and mere objects for entertainment. I was really young when I first encountered a transgender individual yet I remember it so vividly. This incident was as normal as any other daily interaction but there is still something about that moment that I find really bizarre. We were staying at our grandmother's place during summer holidays ...
Read Full Post
I am a closet drama viewer. There I said it. I am even part of a WhatsApp group that discusses and disses with equal panache anything on either side of the border and beyond. I don't exactly recollect when this love fest started, perhaps it was as a child in my hometown Jalandhar in Punjab where we would excitedly catch an erratic signal from across the border telecasting the black and white drama Sona Chandi or maybe the reception was so blurry that we couldn't really tell any colours! Then came 'Tanhaiyan' followed soon after by the iconic 'Dhoop Kinare', which we ...
Read Full Post
"Pakistan's Christians will now be respectably called 'Masihi.' National Database and Registration Authority (NADRA) has issued orders regarding use of Masihi for Christians instead of Esaayi, in the column for Religion." Pakistani Christians had been seeking rebranding for quite some time. "The Urdu 'Isai' (derived from 'Esa', the Arabic word for 'Jesus' used in the Qur'an) now carries strong overtones (of) 'unclean' demeaning occupations. This use of language feeds the narrative which makes Christians feel like second-class citizens in today's society.  On October 8, 2015 in Lahore, more than 500 Muslim students took an oath that they would not call Christians 'Esaayi,' but would ...
Read Full Post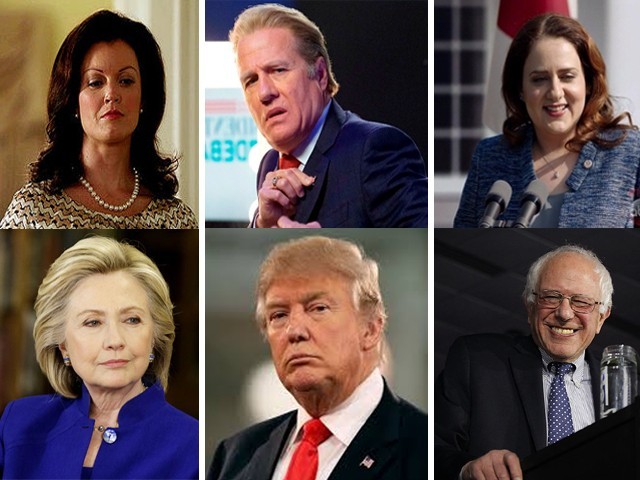 Given the current disposition of the 2016 US elections, shows like Scandal have rightfully depicted and drawn inspiration from the onscreen presence of many real political leaders and their quest for winning the presidential seat in the months to come. The media continues to play a significant role in shaping public opinion based on the rhetoric many television networks oppose or support, thereof.  The recent episode of the political-thriller show Scandal titled 'The Miseducation of Susan Ross' portrayed a rather realistic presidential debate among the nominees with characters emulating the real contenders for the US presidential election. One contender is Mellie Grant, the former First Lady, and ...
Read Full Post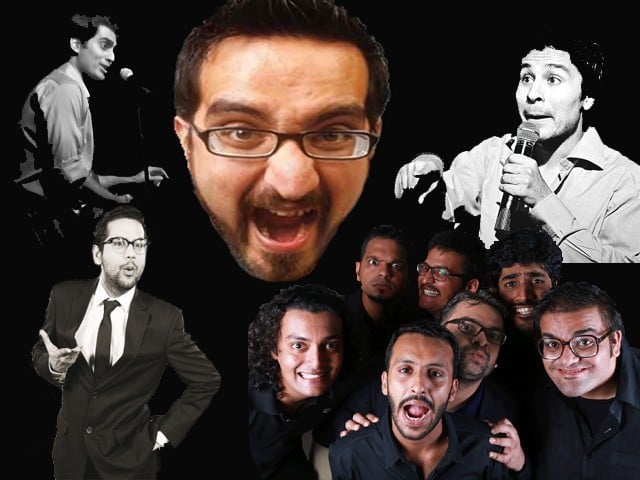 If you've lived in Karachi, you're sure to have heard the complaint about there being a lack of entertainment options in the city. Eating out represents the obvious choice for entertainment but there is always the "and now what do we do?" question that hangs in the air after the meal. It's too early to go home and unfortunately the debate about 'what next' rarely moves beyond dessert options. The thought of why there aren't more regular entertainment options in our city has been annoying me for a while now. If one looks at the thriving theatre industry or the packed ...
Read Full Post
Pakistani dramas are suddenly all the rage across the border yet again. Indian actors like Paresh Rawal, Kajol and Javed Jaffrey have praised them as a new channel, Zee Zindagi, is playing the best Pakistani dramas for Indian audiences who are happily lapping them up. There was always a cross-cultural exchange between India and Pakistan, but with the Pakistani film industry in the doldrums, and the Ekta Kapoor-style serials' overwhelming popularity, it had become a one way street. Before this channel arrived, Indian fans, and indeed the entire sub-continental diaspora, used to watch Pakistani dramas over the internet just as we ...
Read Full Post
The day after the legendary Mehdi Hassan died, I was at a restaurant where live ghazals were being sung by a budding singer. He was entertaining requests and invariably all the requests being made were of the ghazals sung by Mehdi Hassan. It was as if the people could not think of a better singer. I sat pleased for a moment that the star has truly been recognised. But then it ached deep down, wasn't it too late? For weeks Mehdi Hassan had laid bedridden and yet, there had been no calls for prayer, no fans thronging his premises and no government officials ensuring ...
Read Full Post
The list of things wrong with Pakistan, today: corruption, terrorism, a crumbling state structure, the energy crisis, sectarian violence, poverty, lack of infrastructural development, brain drain, increasing foreign debt, illiteracy, unemployment, mehngai (inflation), paani ki qami (water scarcity), roads pe traffic aur Meera ji ki English (traffic on the roads and Meera ji's English)…Wait, what?! In her own words, Meera began her career in the entertainment industry in 1995. In just 18 years, she has somehow managed to become an integral part of the Pakistani entertainment industry. Every other person on the street will know who she is. Hers' is the kind of fame ...
Read Full Post