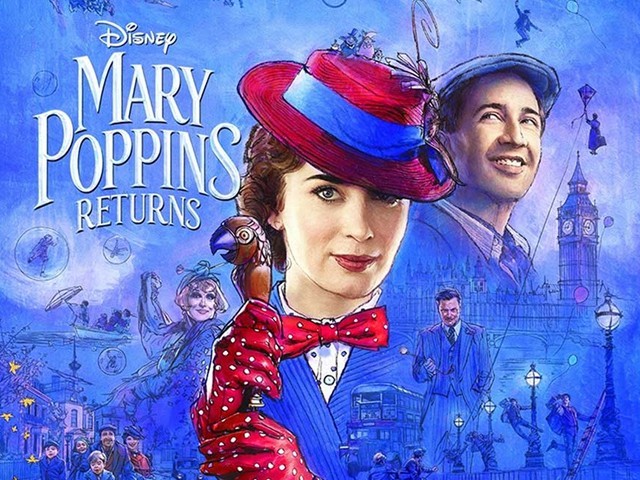 It seems that a new era of modern musicals has started in Hollywood. Directors are experimenting with this cinematic form that accentuates song and dance sequences as a form of expression within the storyline. Box office hits such as La La Land (2017), Les Misérables (2012), Hairspray (2007), and The Greatest Showman (2017) are testimony to the fact that filmgoers love this genre. Another film in point, which has been very well received, is the recently released fantasy musical with an unconventional, escapist sort of realism – Mary Poppins Returns. Based on P L Travers' children's book series of the ...
Read Full Post
Several years ago, in the movie Saving Mr Banks, Walt Disney Pictures told us in considerable detail how much writer PL Travers disapproved of her work being turned into films. Then, a few years later, Disney decided to go ahead and do just that anyway. Because why let a well-respected author rest in peace, when you can have her rolling in her grave instead? Everyone other than the spirit of Ms Travers, however, is likely to be enthusiastic about the upcoming Mary Poppins Returns, a bright and sunny sequel to the beloved 1964 classic. Well, beloved by everyone except for the lady ...
Read Full Post
Being a sequel is such a sad state of existence. You are doomed being stuck between a rock and a hard place. Where critical analysis of a follow-up's cinematic merit is the proverbial stone and the intense comparison with the original work is the unyieldingly rigid wall that they are constantly pushed against. But some sequels have it worse than the rest. Case in point: when you are up against one of the best director-cinematographer duo in current times. And Sicario: Day of the Soldado just happens to be one from the unfortunate bunch. The original movie was a product ...
Read Full Post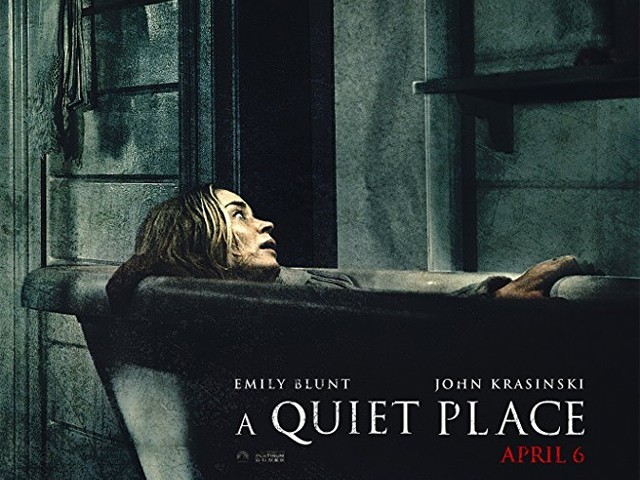 It's the 89th day of a monster invasion that has ravaged the world. Fierce armoured beasts that hunt by sound have decimated the human population on the planet and are now picking off the remaining survivors. Anyone who makes the slightest sound is immediately snatched by a lethal monster. You have to stay silent to stay alive. That is the premise of A Quiet Place, a little horror thriller that has unexpectedly become the most talked about film of the moment. The story follows the Abbot family – father Lee (John Krasinski, who also directed and co-wrote the movie), mother Evelyn (Krasinski's real ...
Read Full Post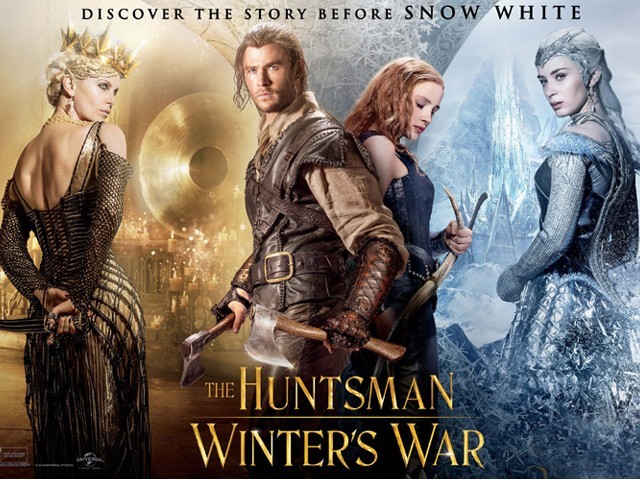 "Mirror mirror on the wall, Who is the lousiest of them all?" Once upon a time, in a land of pointless sequels, lousy executives from Universal Studios thought it was a good idea to make a franchise out of the 2012 sorta-kinda-maybe-a-hit Snow White and the Huntsman. Since Hollywood generally considers its audience as fools, a rotten concoction was brewed up where a pinch of Game of Thrones was drizzled on to the main ingredient of Frozen and blended with Lord of The Rings. But like too many cooks, inspiration from an assortment of movies totally spoiled the broth that is The Huntsman: Winter's War It is both a sequel and ...
Read Full Post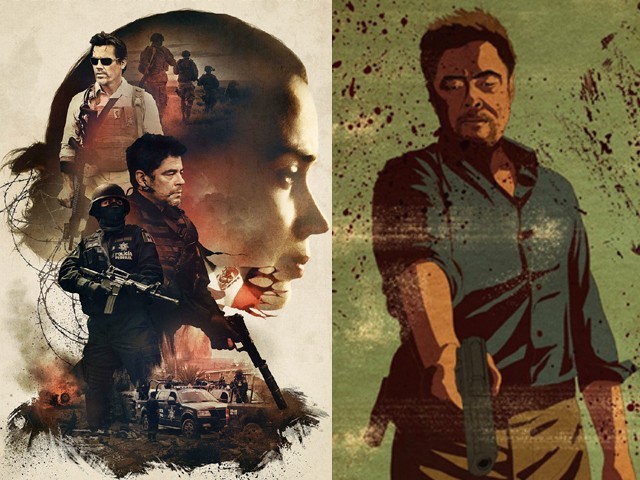 Set against the vapid and treacherous backdrop of the US-Mexican border, Sicario takes us into the dangerous world of drug trafficking, as seen through the lives of covert ops who aim to put an end to it or at least deescalate it. FBI agent Kate Macer (Emily Blunt) is assigned to a special government task force spearheaded by a shady government agent, Matt (Josh Brolin), to help bring down the ever escalating war on drugs. However, when Kate finds out that there's much more to the mission, and her mysterious team member Alejandro (Benicio Del Toro) compared to what she ...
Read Full Post