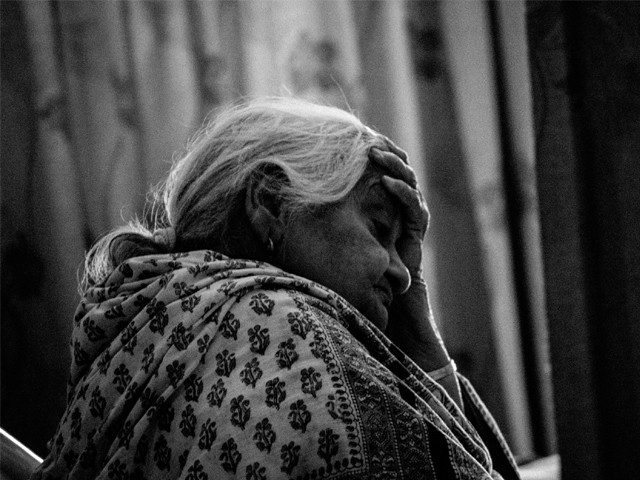 The mere sight of my dad's shivering hand gives me heartbreak. He has crossed 60, and hence the strength of his body keeps drifting away every once in a while. My mom, in her 50s, struggles with circadian rhythms due to her increasing age. Her screen time – YouTube and Facebook mainly – has increased in the past five years. She bonds with us and her friends over puppy videos and babies-gone-funny posts. There is an innate air of sadness about old age. We are powerless creatures in a number of ways. It is both, our infancy period and old age ...
Read Full Post
According to family legend, I first fasted—for a day—at the age of four. I have no clear memory of this fast, although I do have the vague recollection of walking into the kitchen while my mom prepared iftar and her asking, "If you're fasting, why are you sucking on a lollipop?" Ramazan in our house was a big deal. Ramazan meant we could—at least for a month—pretend we were adults. I insisted on fasting the entire month starting at the age of seven.  My parents agreed, but with three stipulations: I had to wake up for sehri, eat whatever was served during sehri (generally, ...
Read Full Post
Young people are prone to say all kinds of nonsensical things. I remember a ridiculous incident fairly well when I was a teenager myself. It was raining, there was a lot of car trouble and two of our relatives and my own family piled into one car to attend a chaleeswaan (40th day after a funeral). I was hungry, tired and disliked those relatives with whom we had to share our car with for the two-hour ride. "Why do we do these chaleeswans?" I had grumbled. "Please don't do it for me when I die." My parents chuckled, "Aise naheen kehte beta!" (Don't say such things!") I grumbled even more, "I ...
Read Full Post
"Five more minutes" I said to myself, while browsing my Facebook wall and going through the list of things-to-do in my head. It has become so hard to manage ones time these days. After snubbing my kids and finishing other tasks, I reluctantly called my mother for our routine morning talk and tried to keep it as short as possible. After a few minutes, as I shifted my legs restlessly and planned how to end the conversation, my mother came up with another 'aur sunao' (so tell me more) – which safely meant another 10 minutes. I sighed and continued with our ...
Read Full Post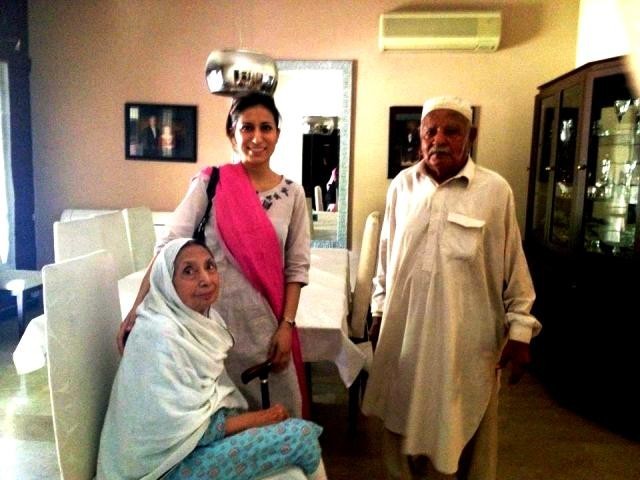 It has been a while now since my grandmother passed away, and I can't stop thinking about her. I just can't seem to wrap my head around the fact that she is gone.  My Nano lived a content life. She saw good times and bad times; got married really young, and saw her husband go off to a war just a few days after the wedding. She witnessed the creation of Pakistan and lived through the last minute inclusion of Gurdaspur in India, and the sudden helplessness that followed it as her husband's family migrated to Lahore. My grandfather was an ...
Read Full Post
In her article for The Express Tribune, reporter Rabia Ali wrote: How an elderly Mehmooda Begum was left at an old home is heart breaking. Tired of eating porridge which was served to her every day, she decided to cook food for herself one day. The daal she made got her a black eye and a forceful admission to the old people's center by her son. As Mehmooda recalls her story, miles away from her family at the largest old home of the city, her lips quiver and her kohl-lined eyes fill up with tears. Her youngest son, and his wife, ...
Read Full Post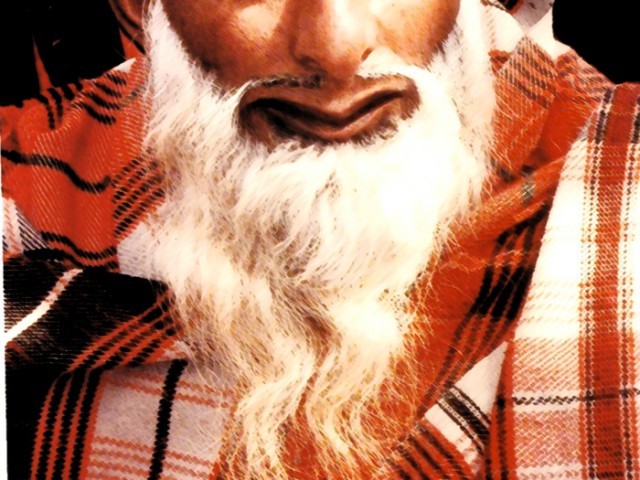 One day while I was travelling on a public bus on my way to university, I felt a hand on my backside. Startled, I turned around in an attempt to catch the culprit. However, the only person standing behind me was an old man. Clad in a white shalwar kameez and topi, this man's pure white beard was long enough to reach his chest. He couldn't have been less than seventy-years-old. I doubted myself, thinking that I was just being paranoid and it was probably an accident. The old man probably had several grandchildren my age. He would never commit such ...
Read Full Post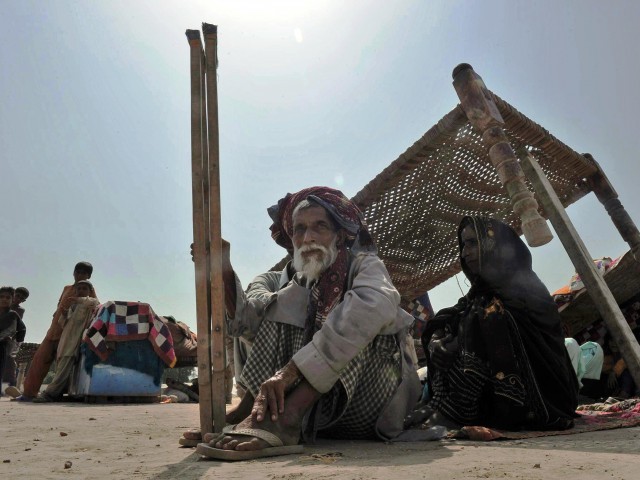 As I haul four heavy jute bags of relief food items on my back, frantically searching through the hundreds of tents, hoping to give away the relief goods to the ones most in need, my sight stops at an old man sitting with three other elderly women. They seem old. Old enough to not have the strength to even hold one of the bags I am about to offer them. As I approach their tent, even before offering them one of the bags, I am stunned at their reaction: These elderly people have tears trickling down their wrinkly cheeks and one ...
Read Full Post