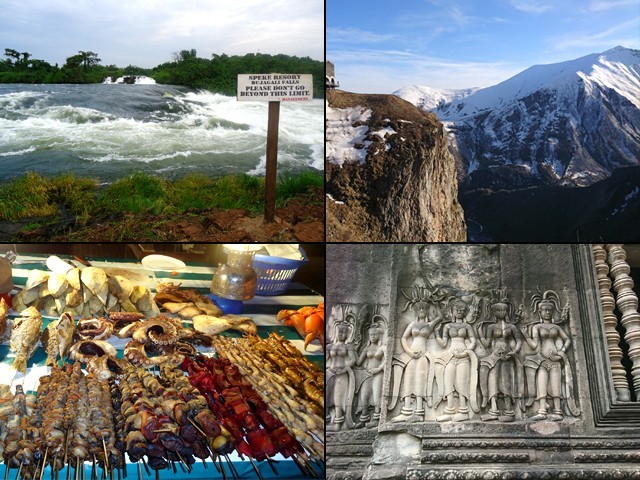 English novelist Aldous Huxley once said, "To travel is to discover that everyone is wrong about other countries." He could not have been more accurate, as only the bearer of a green passport can truly understand this. However, though it is obviously very difficult to get a visa on a green passport, it is not entirely impossible. If you move away from the Americas and the European destinations to allow for an easier visa, there are several countries that wholeheartedly welcome you despite the colour of your passport. Given the (not so) long Eid holidays coming up, I shall highlight a ...
Read Full Post
Okay, I give up! A lot of people do not agree with my hyper-critical approach when it comes to reviewing movies. I've been called an eternal cynic, a tag which is probably the most publishable amongst various other labels I have had the pleasure of hearing. Bearing that in mind, I have decided to radically alter my ways with this piece and tried to analyse a cinematic work purely based on how the majority would tend to receive it. The dubious honour for this novel experiment goes out to the first full length trailer of the upcoming Pakistani romantic comedy, Punjab Nahi Jaungi. What makes Punjab Nahi ...
Read Full Post
It's almost that time of the year again. Yes, that time, when the city is intoxicated by the smell of rotting intestines, and fresh blood: Eid. It's been a while since I've experienced it, and no that's not nostalgia or longing embedded into that phrase. I've been away for the past few bakra Eids, and somehow they all seem to mesh into one in my mind. I'm trying to think back and dissect them into individual moments and memories. 2013 This is my first Eid away from home. I wake up to Eid Mubarak messages but I'm not really feeling festive. There is ...
Read Full Post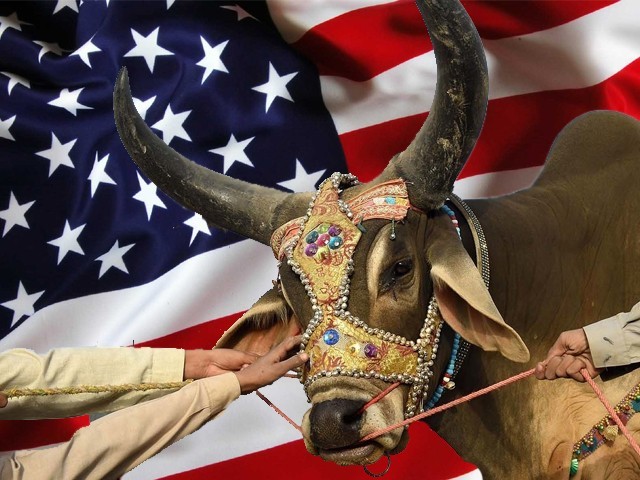 Bakra Eid and 'bari'  Eid are the two loving nicknames I used while referring to the feast of sacrifice all of my childhood that I spent in Pakistan, until I moved to the West and realised that people mostly referred to it to as Eidul Azha in this part of the world. I have often been asked by Americans and people from other faiths about the significance of both the Eids, and while Eidul Fitr has been naturally easy to explain, Eidul Azha not so much. Most of us growing up in liberal Muslim households do not educate ourselves, cerebrally, on the philosophy behind the Islamic rituals and practices ...
Read Full Post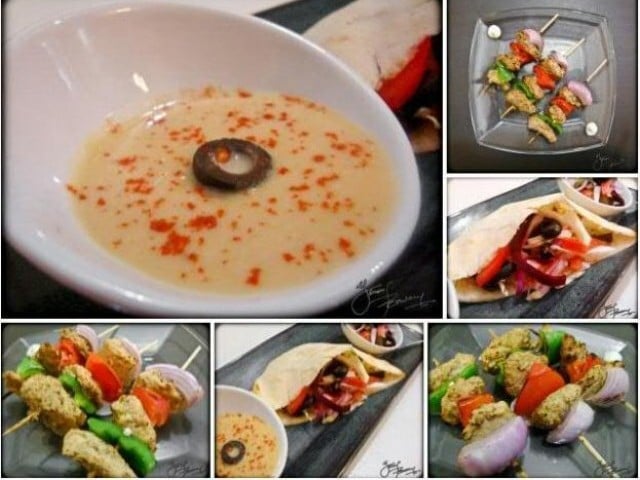 Eidul Azha marks the remembrance of Prophet Ibrahim's commitment to sacrifice his own son. Sacrifices aside, the thing we all look forward to most is the food and the endless BBQs that are sure to follow. However, after a few meat-eating days, one (or shall I say 'the stomach'?) finally deserves a refreshing break from all the heaviness. It's often difficult to find the right balance between light and delicious; fortunately, there are a few middle-eastern staples that fit the bill. However, I've added a Pakistani twist to both recipes, so instead of a traditional Shawarma and Shish Tawook, I present ...
Read Full Post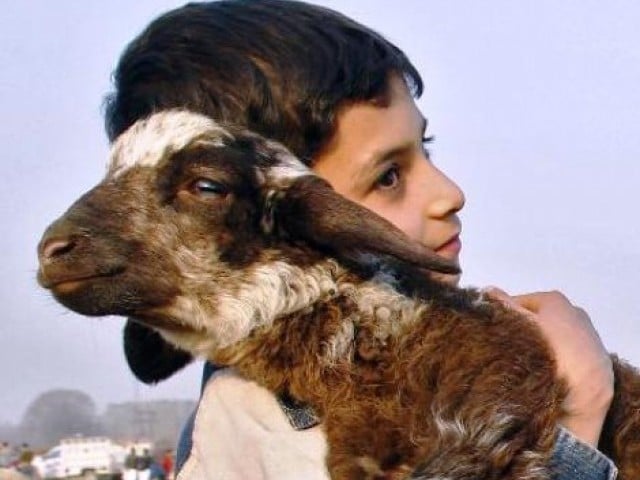 Disclaimer: Graphic images below It's that time of the year again, and what can I say that I haven't already lain down in my first blog post: Please don't kill my goat But if there is anything that I am, it is persistent. So without further ado, here is a list of even more gripes I have with bakra Eid and the way it is conducted. 1. Many animals that are slaughtered on Eid tend to be murdered by amateur butchers that crop up all over Pakistan hoping to make a quick buck by running a knife any which way through the millions ...
Read Full Post
There were days when almost all the billboards on the roadside had either hair shampoo, mobile phones or their packages displayed all over the city. The trend has changed, however, and only one item rules the billboards of Karachi these days. They are young, they are attractive and they are a dream come true. No, I'm not talking about the models and various lawn ads; I'm talking about the cattle farm ads featuring fierce, fat and fine-looking cows and goats for Eid. We are masters at integrating the latest marketing techniques and technologies with religious rituals and making profit there too. ...
Read Full Post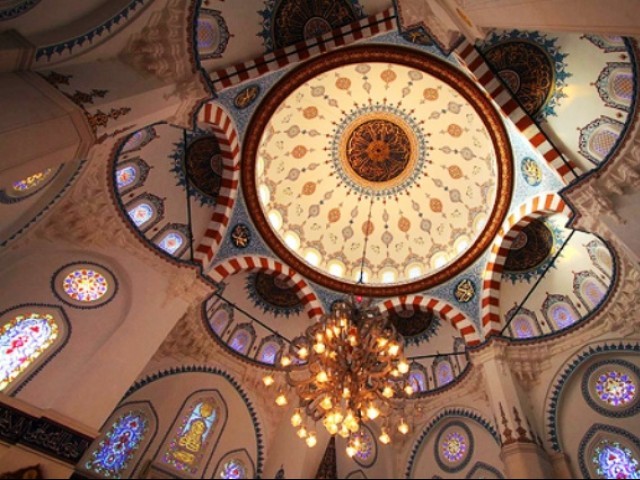 Nothing is better than Eid falling on a Sunday when you are in a country where the day is not an official holiday. For me this was my first Bakra Eid away from home. I was dreading it. I knew I would feel homesick and the six other Muslims in my dorm shared the sentiment. We decided to stick together and keep busy. First things first, we had to decide where to go to offer Eid prayers. Our three options were: the Islamic Centre, Tokyo Camii and Otsuka Mosque. Over the past two months, we (the Muslims in my dormitory) visited Otsuka ...
Read Full Post
This article is not about Eid and neither is it about Imran Khan. Life is not characterized by events, but by people's reactions to events. Reaction No. 1: Two men on motorcycles, with goats in tow, were stopped by policemen on the road. The motorcycles were checked, the men were checked and the goats were checked too. That's the scene that a friend Ahmed was witness to as his own goat-free car whizzed by somewhere in DHA. "They were goats, for god's sake! Just goats!" Point. Reaction No. 2: Another friend, Amna, 'likes' the Facebook group "I was alive when Pakistan was waking up", ...
Read Full Post
With Eid-ul-Azha here, I understand how important it is to find a good butcher. Without one, the whole experience of qurbani (sacrifice) can be pain-staking and painful to watch. For many years now, I have gone out to find good kasais (butchers) for my family. I have thus gathered valuable tips to tell the real kasai from the fake one. So here are the key points you must keep in mind while looking for one: 1 – Original Kasais never wear jeans and shirts. Don't judge a Kasai by his clothes – gauge their value by their work and experience 2- Whilee looking for a kasai, make sure to examine ...
Read Full Post