"Manji di baoun waaj aandi… Bakhtu di jaag khul jaani." (This charpayi makes too much noise… It will wake Bakhtu up.) Allah Ditta thought as he struggled to get up while making as little noise as possible. He glanced back at his sleeping son. He bowed down and planted a kiss upon his brow. Rushing out, he turned down his wife's offer for breakfast, "Bakhtu jaag gaya te tenu pata fer…baharoun kha laisan kujh." (What if Bakhtu wakes up? I will eat something there). These past few weeks had been nothing short of an ordeal for Allah Ditta. It was still dark out as ...
Read Full Post
Every year, Eid comes with a multitude of expectations; sheer khurma, new clothes, the fresh smell of mehndi, and most importantly, eidi. For most, it means sleeping in, over-eating and repeat, but where's the fun in that? Eid is all about family, love and celebrations. This Eid, we wanted to get a gist of what people in Pakistan feel about the holiday in general. The responses are heartwarming and hilarious. We hope this Eid is filled with health, happiness and countless blessings! Eid ...
Read Full Post
Let us ask ourselves this. Eidul Fitr approaches amidst scorching heat and Panama hearings. Gulping down fancy iftars and filling sehris, what have we stored for our Eid?  I will tell you what – the Pret collection of branded clothes, quality makeup kits and tall heels. We've fixed appointments at salons and parlours to look our best on Eid day. There are lavish meals planned with family and friends. While festive gatherings are in consonance with the harmonious spirit of Islam, there is a question as to how much we actually recall from the holy month that is nearing its end. While these blessed days are spent in sujood (prostration) and taraveeh (obligatory prayers), how ...
Read Full Post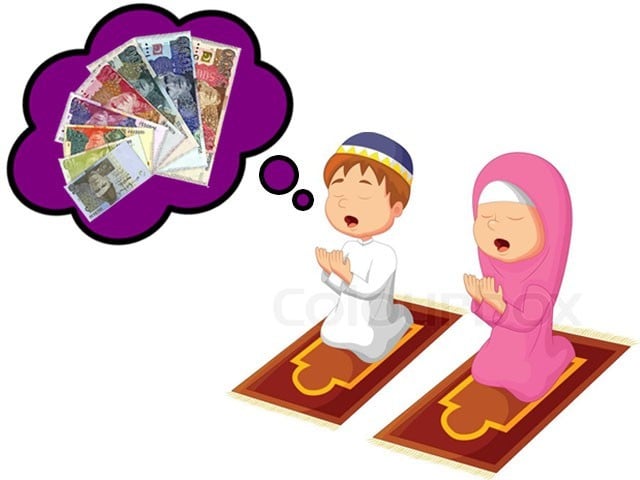 Anybody who has grown up in Pakistan recognises that pretty lifafa (envelope) in pastel colours or in whites, embellished or plain, sometimes with just a name, at other times with loads of prayers written carefully. Inside, the coveted crisp notes and the smell of the currency printing press chemicals. These notes give many a banker sleepless nights during the last two weeks of Ramazan, as clients are ready to both beg and intimidate bank officials for fresh notes. Fifty ya 100 walay (ones). Five hundred walay. 1,000 walay. Even 5,000 walay if the family is upper tier. Getting eidi is the one time when we all enjoy feeling young because every one of us is ...
Read Full Post
It's almost that time of the year again. Yes, that time, when the city is intoxicated by the smell of rotting intestines, and fresh blood: Eid. It's been a while since I've experienced it, and no that's not nostalgia or longing embedded into that phrase. I've been away for the past few bakra Eids, and somehow they all seem to mesh into one in my mind. I'm trying to think back and dissect them into individual moments and memories. 2013 This is my first Eid away from home. I wake up to Eid Mubarak messages but I'm not really feeling festive. There is ...
Read Full Post
I was spring-cleaning my laptop a few weeks ago, when I chanced upon two pictures of myself. Under normal circumstances, I wouldn't have noticed them among all the randomness saved on my hard drive, from mp3 files to material I saved from when I was working towards my Master's degree and so much more. However, with Eidul Fitr around the corner and desperate attempts to find pictures of a specific outfit, I paused to look and was struck by the very obvious. Not just the photographs, but of myself – in Pakistan, an English-speaking, junk-food-eating, Hollywood movie watching 'Westerner', and in UAE, ...
Read Full Post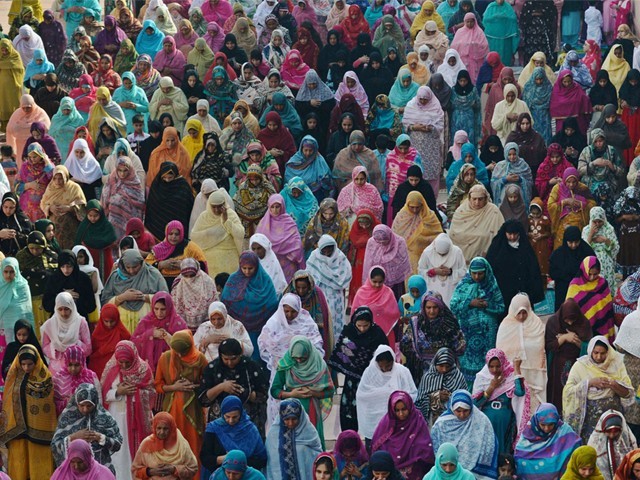 I received a beautiful gift from a complete stranger. I don't even know her name. It was the last Friday of Ramazan, so I decided to attend the Dua and khatam-e-Quran at my local mosque. Growing up in Lahore, I had never seen the inside of a mosque in my entire life. So, even after more than a decade of living in America, I have rarely gone to my local mosque as I, perhaps, feel that the mosque is a place where men gather. But that Friday, on my birthday no less, I went. As I prayed jammat with women of all colour and creed, ...
Read Full Post