I wouldn't call myself a massive Potter-head, but I am definitely fond of the franchise that was weaved around everyone's favourite bespectacled wizard. I have read all of the books and watched every single movie from the Harry Potter franchise, and while I will not place these eight visual instalments amongst the pantheon of cinematic greats, I will definitely label them as a great night out at the theatre, especially since I want to stay on good terms with my daughter Zoya, who is a Potter-fanatic. So when JK Rowling and Warner Bros Pictures decided to expand the wizarding ...
Read Full Post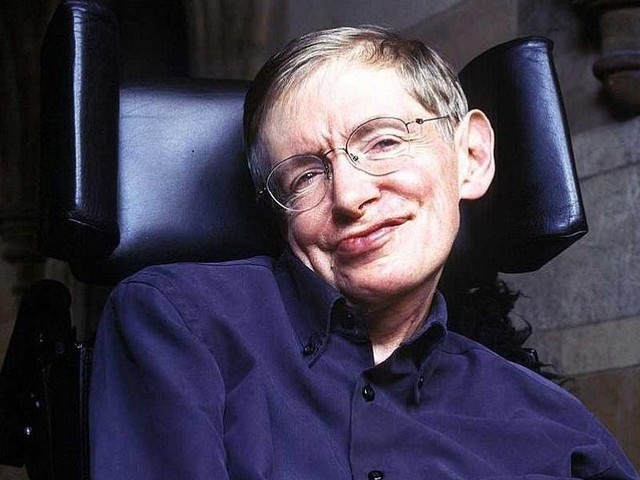 "They're named black holes because they are related to human fears of being destroyed or gobbled up. I don't have fears of being thrown into them. I understand them. I feel in a sense that I am their master." These are the words of Stephen Hawking who passed away on March 14th at the age of 76. He was not afraid of death. And why would he be? He was told, at the age of 22, that he was suffering from a rare motor neuron disease and was given only a couple of years to live. But nobody loved defying odds ...
Read Full Post
When I first heard about a Harry Potter spin off prequel, I was a bit sceptical about whether any other wizarding fantasy could fill up the wizarding cloaks left behind by Harry and the gang. But little did I know that JK Rowling has some more dazzling magic left for us muggles (or no-maj if you are American). From the get go, this imagination-tickling flick nostalgically took me back to the magical world of wizards and witches with James Newton Howard's famed title theme and the symbolic silver fonts used in the opening title. Fantastic Beasts and Where to ...
Read Full Post
 "I know this isn't a conventional love story. I know there are all sorts of reasons I shouldn't even be saying what I am. But I love you. I do. I knew it. And I think you might even love me a little bit." – Jojo Moyes, Me Before You A gleaming adaptation of the romance novelist and British journalist Jojo Moyes's best-selling novel of the same name, Me Before You, is an anecdote of an unanticipated relationship. It is about a friendship that unexpectedly unfolds into an unending affection, spreading its wings and altering the existence of two diverse people. ...
Read Full Post
Stephen Hawking, a British theoretical physicist, is one of the most extraordinary and brilliant minds that we have in the world today. His is a brain of astounding powers. The ground-breaking ideas that he has unleashed onto the world are significantly responsible for transforming the ways with which we make sense of the universe and have established him as a ubiquitous sensation; a personality so impeccably prominent and pertinent that he has been considered by many as the equitable heir to none other than Einstein himself. Photo: The Theory of Everything Facebook page The lives of such figures ...
Read Full Post
Jeremy Scott and Katy Perry are best friends. So are him and Miley Cyrus. Which is why, when they come out to his shows, people pay attention. Fashionistas and music lovers alike. It is when every pop star wears the colourful creations by these designers that the sales take height. And who doesn't want to dress up like their idols, or at least have what they have? It's the emotional branding that goes along with the choices Moschino makes for its brand, and it's the perfect combo for everyone. All are happy. Jennifer Lawrence for Dior, Eddie Redmayne and Cara Delevingne for Burberry, and ...
Read Full Post