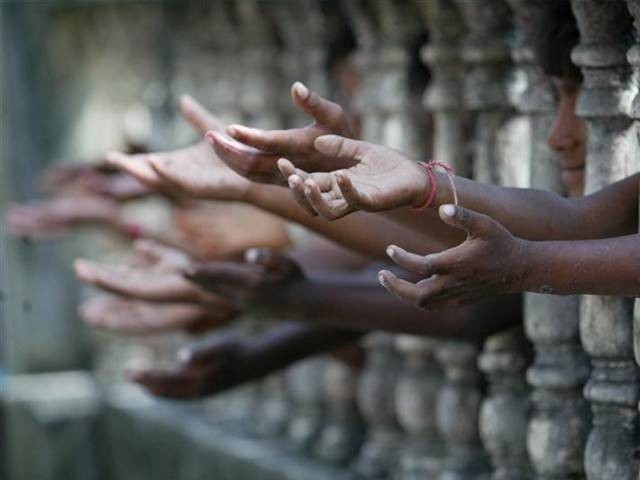 A while back, a story went viral on the internet about a young girl, who worked as a house maid. Long story cut short, she asked her employer for an advance because her mother was extremely ill, but her employer refused. A few hours later, the very same employer showed the house maid the brand new lipstick she had just bought – a MAC product worth more than her salary. The house maid was naturally furious and disappointed: What happened then? Did the house maid's mother survive? I doubt it. She didn't have enough money for the treatment and her employer had refused to give her ...
Read Full Post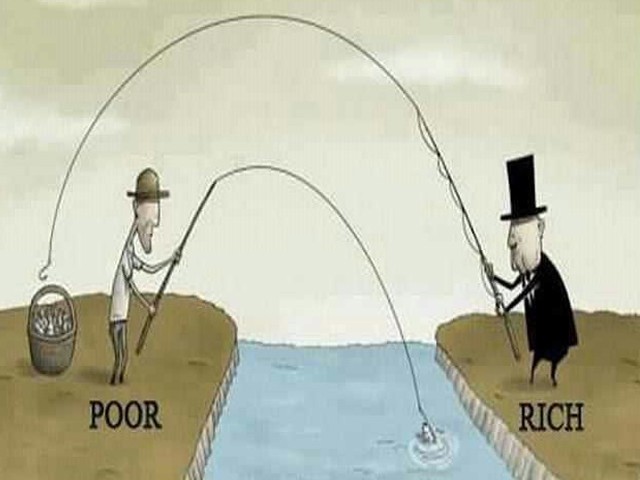 Credit Suisse insisted that the world lagged behind Pakistan in the rate of total wealth increase between 2000-2015. Surprised? According to a report published in October 2015, the total wealth in Pakistan has increased at the rate of 7.4 % between 2000 and 2015, whereas the total wealth of the world increased at an average of 5.2% annually over the same 15-year period. The total wealth in Pakistan increased from $170 billion in 2000 to $495 billion in 2015. Similarly, the Economic Survey of Pakistan 2015-16 has claimed that the per capita income in dollar terms has increased from $1,516.8 in fiscal year (FY) 2015 to $1,560.7 ...
Read Full Post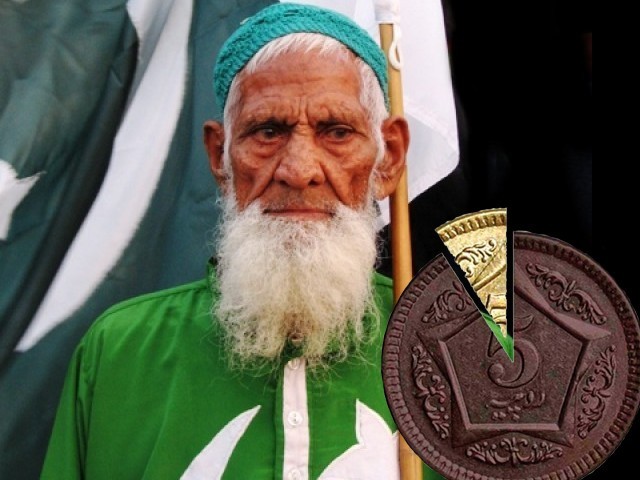 Zeenat Bibi lives in a small city in interior Sindh; she works as a housemaid to make ends meet. Every year she works harder and secretly hopes that her life will get better this time around. She hopes she can earn enough money to purchase sufficient food for her children, send them to school, and buy new clothes for them on Eid. But she is disappointed each time, because the harder she works, the higher the inflation rates soar, making life even more difficult for her than what it was in the past year. The life of a common man in ...
Read Full Post
Living in Pakistan far from home and my friends, it's only natural that there are moments when I wonder what exactly I'm doing here. Then there are prophetic moments when the clarity of my purpose washes over me with force. This was a moment of comprehension: At Ansaar Management Company (AMC), we were  quite literally, laying the foundation for Pakistan's future. In a country that sees more poverty than its government is willing to prioritise, a lack of affordable housing means that 30-50 per cent of one's hard earned rupees go to paying rent.  When $120 per month is considered a normal family income, it's hard ...
Read Full Post
If you wish to have a peaceful meal always avoid broaching subjects like the blasphemy laws at the dinner table. Be extra careful if steak has been served where sharp knives are at hand. In fact it is best to remain perfectly silent until dessert is served. Once knives are replaced by small, curved silver spoons you can go ahead and exercise your freedom of speech as per your kind pleasure. (You may want to ensure your body guard is around though.) If you truly wish to remain a dominant member of the dinner-table chatter, always speak in English. Remember: 1. ...
Read Full Post
If I was to do a spot poll and ask a hundred odd people whether they wanted to work for themselves or someone else, 95 per cent would choose being their own boss over job security and the luxury of forgetting about work when the clock strikes 6pm. But for every person who dreams of owning a quaint bookshop, a café by the sea or any other small scale business there are 10 others who will never get around to starting it up. Small businesses are the backbone of any economic system, often owned and managed by families, they continue ...
Read Full Post