After the onslaught of raids in Lahore by Punjab Food Authority (PFA)'s Ayesha Mumtaz that led to the shutdown of numerous restaurants – there is an apparent fear of eating out. Unfortunately, the same discoveries have been made in Karachi as well, with the media persons 'chaapey' (raids) on notable Karachi restaurants. It came as a surprise to many as these places have been quite popular amongst Karachi's citizens for a very long time. The emerging situation is worrisome for the concerned citizens of Karachi who already have a limited number of good quality restaurants to look forward to. Various bakeries and restaurants have been ...
Read Full Post
Looking for a different way to "date" this Ramazan? Then check out these recipes for three delicious (and easy) ways to eat dates come sundown. They only take a few minutes to prepare but will definitely give your daily date some serious pizzazz! You only need a handful of ingredients to bring these recipes to life. I like to serve them up on a massive platter and let loved ones pick away at them throughout the night.  Popping your dates in the oven makes them taste even more beautiful – like salted caramel. Ingredients: Honey dates – 16 Sunflower oil – 1 tbsp Himalayan ...
Read Full Post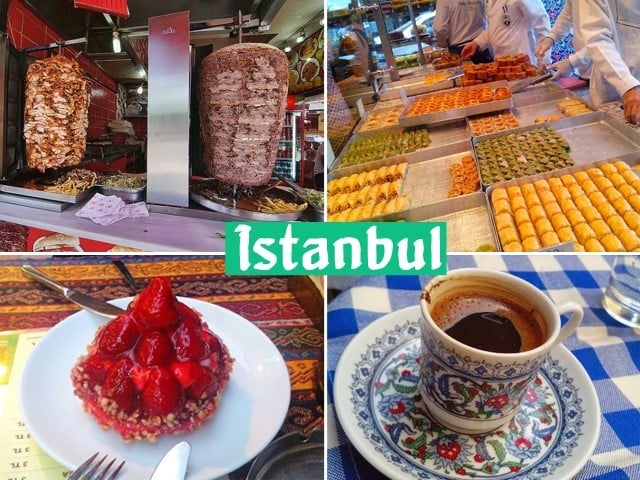 On my visit to Istanbul, one of the main attractions of the city for me was the exquisite food. Their cuisines looked simple yet tasted amazing. It was mostly mild yet full of flavours. One could eat here for days and not miss the oily biryani and karhai back home. Therefore, here is a list of 13 food items which you must try if you ever visit Istanbul: 1. Doner Kebab Photo: Urooj Hussain This one is a no-brainer; there is not a thing which says Istanbul like freshly grilled Doner Kebabs. It's by far the first thing that anyone tries as soon as they ...
Read Full Post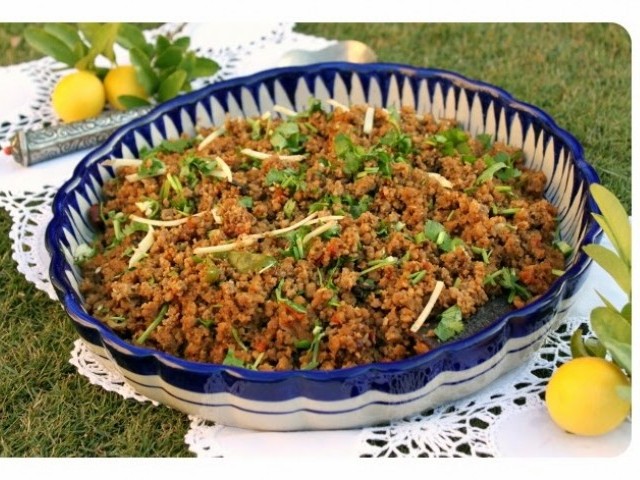 As a kid I was never a mutton, beef or milk fan. I was scolded a tonne by Ammi and Nana (maternal grandfather) for that. I was told that I would never grow tall enough or excel in class or be physically fit. Turns out, I achieved all of that without eating much meat protein throughout my adolescent years. However, something else happened as well. As I became an adult and moved away from Pakistan, the flavours and tastes that I took for granted came back to me as a longing. I missed eating the very things I despised as a kid. And mutton was one of ...
Read Full Post
My friends and family were concerned about my health when I told them that I would be fasting during Ramazan, but my Pakistani friends all assured me that I would go back home "fatter than ever". Food coma The tables are set up and the feast includes biryani, samosas, pakoras, jalebi, gulab jamun, naan, paratha, daal, chicken, yoghurt, dates and much more. It is a spread fit for a king and we all stand around looking at the food, then our watches, waiting for the clock to tick over to iftar time with our mouths salivating. The call to prayer is heard and ...
Read Full Post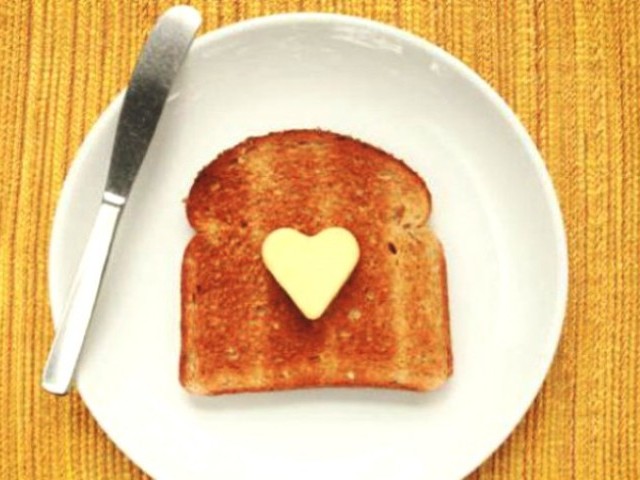 Heart break is as fundamental to life as breathing. We are all born, learn to walk, laugh, cry and eventually get our heart broken. To get over a broken heart and move on, what we need is a supportive shoulder, a patient listener and most importantly — food. In my work as a nutritionist, I have come across a term called 'Break-up Diet'. This is a diet that almost everyone follows at one time or another. We have all devoured countless bars of chocolate and tonnes of ice cream tubs in an effort to lessen the throbbing pain in an attempt to fill the ...
Read Full Post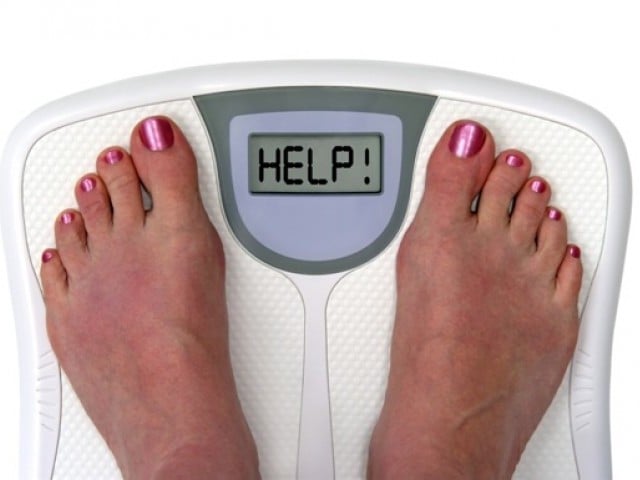 Everyone wants to look smart and slender. But most of us have extra pounds which we want to get rid of. All those nights of binge eating and food therapy will catch up with you eventually. I'm always looking for tips to get rid of that extra weight. We need to remember that there is no short cut to losing weight, even though it takes less time to gain it and more time to shed off those pounds. We have to work and be patient about the results. We can be assured of results, but to expect these results to be ...
Read Full Post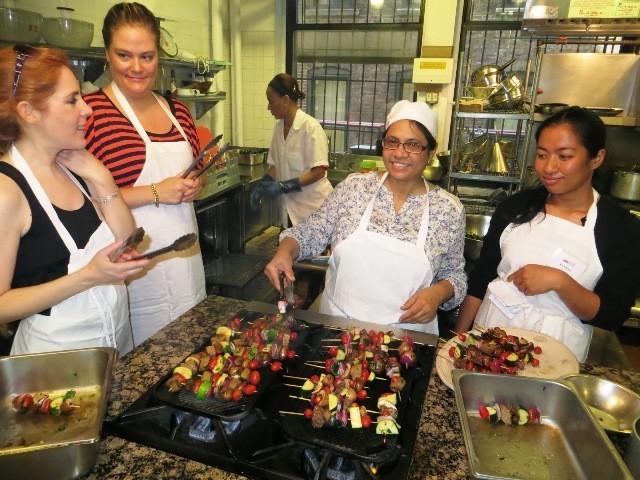 Over the past couple of decades, there has been a phenomenal revolution in what, how and where we eat. The massive invasion of the fast food industry, mushrooming of restaurants, dhabas and cafes all over the country, and the import of machinery like massive friers, grills and freezers are among some major factors that have redefined our food choices and eating habits. In the name of convenience and time-saving, we end up consuming a loathsome range of food that are downright hazardous to our health. These eateries, machineries, packaged, bottled and refrigerated products topped with the convenience of home delivery ...
Read Full Post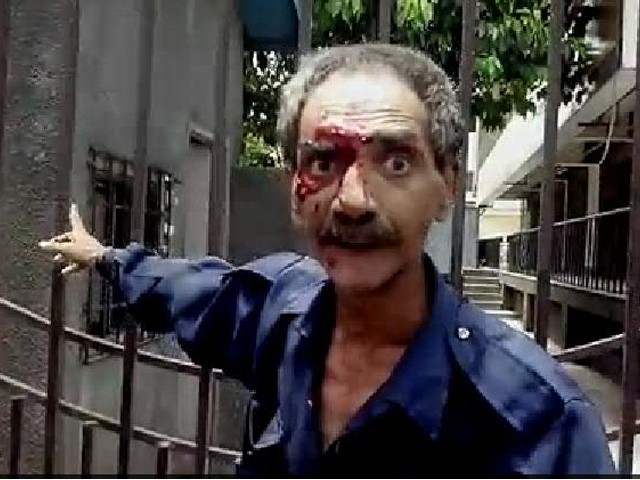 With the holy month comes an all encompassing wave of piety – dairy companies' fuss over how their milk will make Iftar a more spiritual experience and television actors don designer shalwar kameez to host Ramazan transmissions. Yes, Ramazan is very festive in our part of the world. Amidst these merry happenings, a video went viral, recently. A man was beaten to pulp in Karachi for eating during this sacred month. The video showed him bleeding profusely as a few fretted around him and a camera man struggled to get the best shot of his blood smeared face. It was a ...
Read Full Post
Some say that ignorance is bliss. I found the truth in this the hard way. A while back, I noticed I was losing weight and the correlating inches off my waistline which made me feel very happy that I was looking smart. But my loved ones, including my wife, forced me to go for a medical check-up. Then I felt the pain of knowledge. Searching for a good doctor in the twin cities was a difficult task because you have to hear everyone's two cents on whether or not the doctor is any good, or if he/she has had good results ...
Read Full Post