I've always wanted to make a chocolate tart, but honestly, I had been scared of making the pastry required for the base. I'm not sure why, but making pastry seemed difficult. The time required, the kneading, the rolling, the making sure it's perfect to cook (and also the dried beans/pie weights needed?! What!) I tend to not have the time or the patience, and recipes with lots of steps scare me. But I am a determined woman. After years of wanting to make a chocolate tart, but never actually doing so – it was finally time. I had invited some ...
Read Full Post
I was really wanting to surprise my mother on Mother's Day with a fancy breakfast in bed, hence I searched for the perfect breakfast menu and discovered that egg is the one staple ingredient used in all breakfasts, so I had to somehow include it in my menu as well. While searching for the perfect breakfast, I came across a recipe of cheese soufflé. The best part about this recipe was that there was no need to go and buy additional ingredients, since they were already stacked in my pantry. Moreover, my love for the French culture motivated me to try ...
Read Full Post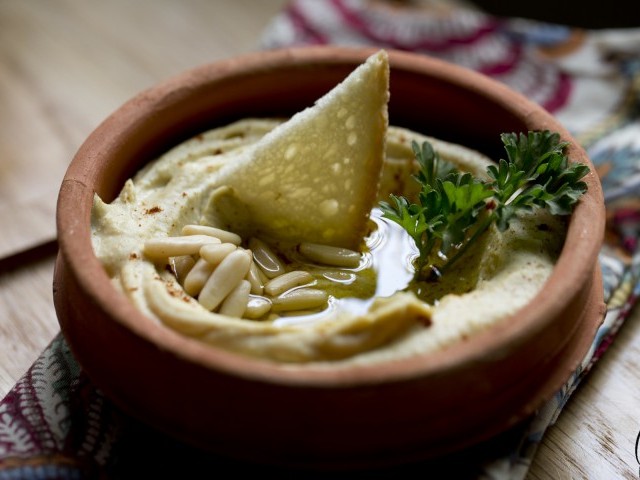 Chop the veggies, whip up gram flour with seasoning, make a paste with water, dip the veggies and fry! Fasting and pakoras are insanely intertwined. Roadside vendors, kiosks, and general stores – all have flaming hot oil pans, centered neatly on busy roads, frying away these crunchy, deep mustard, vegetable fritter devils. Admittedly, they are best eaten after a hot day of fasting, right after gobbling up a mushy sweet date and right before sipping a deep red cold drink. The scrunch, the spice and the saltiness are all addictive. But I protest against this addiction. And this alluded me to think ...
Read Full Post
This recipe is not only easy to make but serves as the perfect main course for a nice sit down evening with your friends and family. Ingredients: 3 chicken breasts One bundle of spinach leaves 1tsp garlic paste (for the stuffing) Soy sauce for marinating Mozzarella cheese (thinly sliced) For the sauce: A handful of mushrooms 1 packet cream Corn-flour Freshly ground pepper 1 small onion chopped Method: Flatten the chicken breasts with a meat mallet. Rub with soy sauce, garlic paste, salt and black pepper. Photo: Nida Waqar Blanch* the spinach leaves and drain. Add salt, red chilli flakes and garlic paste. *Blanching is a method in which you add vegetables to ...
Read Full Post