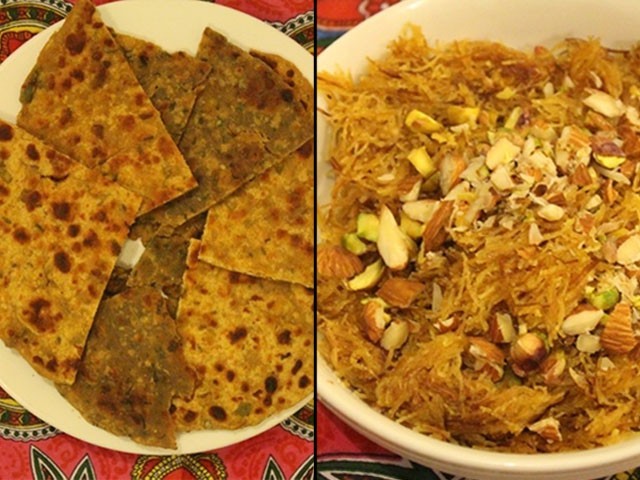 Pakistani winters always remind me of winters spent in my village, the simple life as I call it. No artificiality, no hypocrisy, just contentment. Since I have only ever spent time in a Punjab village setup, I can vouch for their sociability, entrepreneurial skills and of course the food! This is not to say other provinces do not have these characteristics,  just that I wish I can someday explore the unique elements they too are sure to have. Bringing our attention to the food, my mind recalls one village winter delight among many – besan ki roti (gram flour bread). Almost ...
Read Full Post
Evenings hold a sacred bond with tea. It is a tradition that has been going on for years and as is the case in my household as well. Just when the light blue clouds cover the scintillating sun, my parents rush to the lawn to commence their tea party. And, of course, my love for food serves as an advantage to them. Every few days, I like to put on my apron and experiment in my little food laboratory, commonly known as a kitchen. So I stir up some dish and that usually ends up as their hi-tea snack. Their latest favourite is my cinnamon rolls. Even though I sometimes get ...
Read Full Post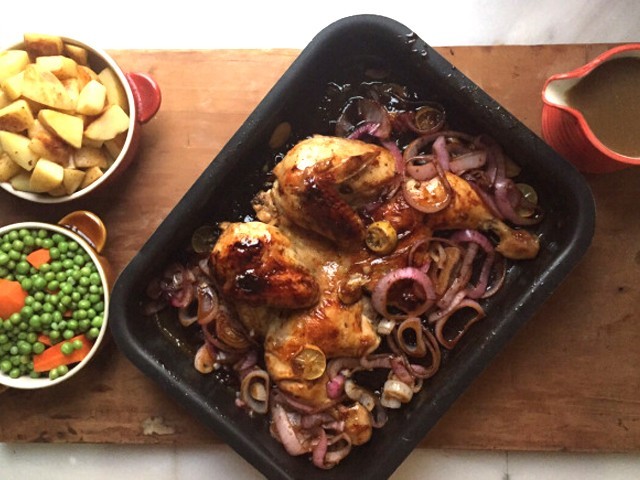 For majority of us, one of our resolutions is to go on a healthy diet and reduce weight. The recipe today consists of roast chicken, balanced with a few simple ingredients with hardly any oil added. Along with mint lemonade that I've named 'Le-Mint', it complements the dish and leaves us feeling refreshed. So let's get on it, shall we? For starters, you will have to marinade the chicken. Ingredients: Lime juice – 50 ml Honey – 1 tbsp Thyme – 2 tsp (finely chopped or use dry thyme) Rosemary – 2 tsp (finely chopped or use dry rosemary) Salt – adjust to taste Ground pepper – adjust to ...
Read Full Post
Eating healthy can not only be boring, it can also be intimidating and expensive. However, if you minus the fancy stuff you see in trendy magazines, you will realise that good food is just simple food. Thus, I came across a recipe which I ended up becoming one of my favourites simply because it is delicious, nutritious and a super quick fix. The ingredients you will need are your everyday items lying around the house, and really, you can improvise with anything you like. The chicken breast, obviously, is the only real necessity, but the other ingredients can be a medley of whatever ...
Read Full Post
I was introduced to a red velvet cake on my 25th birthday when my friends decided to throw me a surprise birthday dinner at a beautiful restaurant called Okra in Karachi. Just as I picked up the menu to order dessert, after having a bowl of delicious shrimp risotto, my friends brought out the cake with two lit candles on it. I was secretly very happy they decided not to put in all 25 candles as I wasn't very happy about turning 25. As I cut through the cake, and everyone seated close to our table sang to me, I could not help but ...
Read Full Post
If you were like me, you would have noticed the hues of red being painted around town in order to commemorate Valentine's Day. From flowers to painted boards to stuffed teddy bears to inflated hearts – this day, a celebration of love, has become quite an occasion in our part of the world. Preparing meals, candle light dinners and the entire hoo blah shah surrounding this date are beyond me. Starry eyes, loudly thumping hearts, love-struck teens, long-stemmed roses, music in the air, helium-packed balloons, gift hampers, baskets of chocolates and teddy bears – all this is definitely a scene out of a romantic movie. ...
Read Full Post