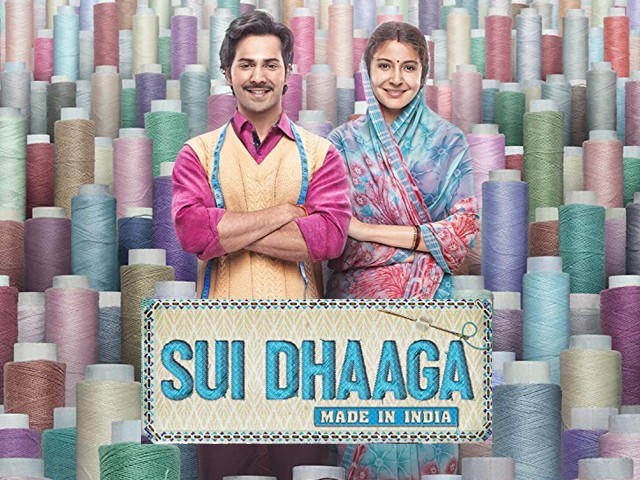 On the face of it, Sui Dhaaga may come across as the story of a married couple struggling to make ends meet, but quickly into the film one realises it is so much more than that. It is a film about the immense power held within the most ordinary skills that are often ignored and rebuked by South Asian society at large. It is also the modern-day struggle of a small town man who defies ordeals and naysayers to fulfil his dreams through his tailoring skills, making it relatable and inspiring.  Sui Dhaaga stitches the story of the poor and ...
Read Full Post
The trailer of the much awaited Ayushmann Khurrana and Sanya Malhotra starrer, Badhaai Ho, is finally out and surprisingly, it is not what you would have thought. Badhaai Ho, which is basically a Hindi expression to congratulate someone, is not an ordinary movie. I was taken aback by the audacity of the filmmakers who came up with such a novel concept and that too in the world of Bollywood. First off, I would like to establish that this is by far the most hilarious trailer I have watched this year. The trailer begins with Nakul's (Khurrana) father (Gajraj Rao) hesitantly breaking ...
Read Full Post
When I read that Yash Raj Films was producing a movie starring Anushka Sharma and Varun Dhawan, I didn't really care about it as I thought it would be just another mindless romantic comedy, with the same tried and tested formula Bollywood has been using for ages. However, soon afterwards, I read that Sharat Katariya, the man who helmed and wrote Dum Laga Ke Haisha, will direct the Dhawan and Sharma starrer titled Sui Dhaaga: Made in India. That turned my indifference into excitement. Dum Laga Ke Haisha was a movie I thoroughly enjoyed because of its unique premise, ...
Read Full Post