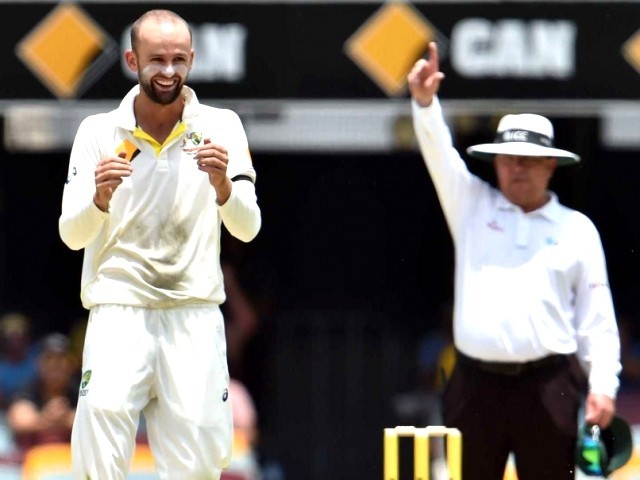 The second Test match between hosts Australia and India was another tale of flop for the Indian captain MS Dhoni, outside their home grounds. The wicketkeeper-batsman, leading the men in blue, wrapped up a box of complaints and presented it in the post-match press conference by saying that the Decision Review System (DRS) is not accurate, umpiring decisions were not consistent and the practice pitches at Gabba were 'uneven' for practice which resulted in Shikhar Dhawan's injury on the fourth day of the match. While pointing out the not-so-important stuff, the Indian World Cup winning captain forgot that his team has a habit of falling like ...
Read Full Post
Courtesy should fall flat in front of the rules. The state of affairs, in sports is run by a system agreeable to the ones who need to follow it to earn their living. Some just follow it for the sake of righteousness but either way, the convention exists to guide and contain, and to reduce digression if not stop it altogether. Lewis Hamilton didn't become a world champion and one of the most exciting drivers by moving over to the dirty side of the track and allowing his rivals an easy pass. Similarly, Amir Khan plays for a knockout, not the 12th ...
Read Full Post
The Decision Review System (DRS) was part of the agenda in the recent International Cricket Council's (ICC) annual meeting in Hong Kong where the administrators and executive members tweaked many rules of the game, only to compel cricket-pundits to turn cynics. Two bodies, the ICC and the Board of Cricket Control in India (BCCI), are ruining cricket, by altering the game's norms – the former is doing this through sheer absurdity while the latter, through tyranny. The DRS along with the Hot Spot (infrared technology) was made mandatory by ICC after their annual meeting. But the system, in its current form, ...
Read Full Post