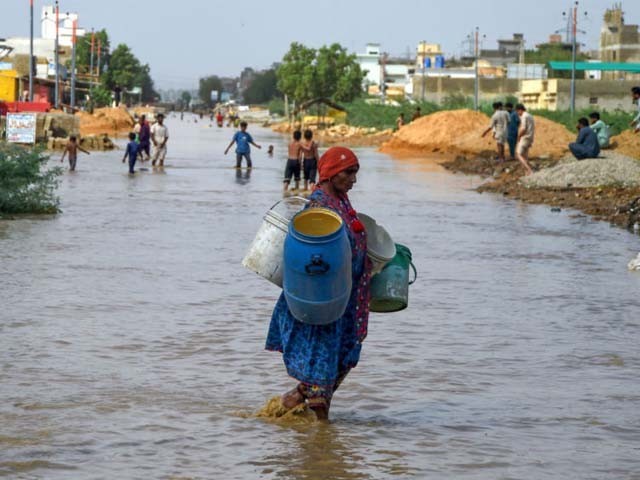 Before Prime Minister Imran Khan touched down in Washington, I landed in America's capital, invited by the State Department for a foreign press tour titled 'Creating a More Water Secure World'. I was curious to learn how the US was dealing with droughts, floods and warmer temperatures given that the country is pulling out of the Paris Climate Agreement. Donald Trump recently dismissed a study produced by his own administration warning of the potentially catastrophic impact of climate change, saying, "I don't believe it." While I was there on the 10-day tour along with journalists from other developing countries, the northern hemisphere ...
Read Full Post
Ahmad Ali and his 55-year-old mother have had their last meal of the day. They go to bed after offering their Isha prayers. They both have been frugal because they want to save some dry wood for the next day. It has been raining all day and it continues to rain all night. In the early morning, when Ali's mother awoke for her Fajar prayers, it started to snow. The early spring snowfall was surprising for the locals since the valley, which was once famous for its snow-clad winters, has seen a decline in its share of rainfall and snowfall ...
Read Full Post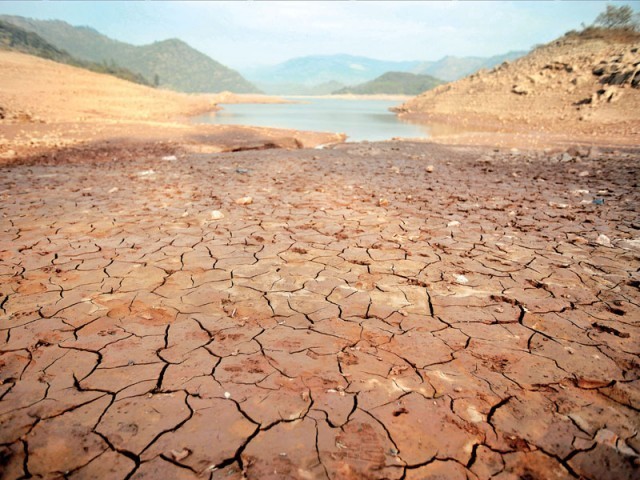 It is no secret that Balochistan, Pakistan's largest province, is facing a chronic water shortage issue and has been experiencing severe droughts for decades. Water is one of the basic necessities of life, fundamental for the existence of life to begin with, and without it we will all cease to exist. And yet the province is moving closer towards becoming a land without water. At least seven small and large rivers flow across Balochistan, from which the Hingol River (the longest river in the province) covers a length of 560 kilometres. Despite the flow of these seven rivers, Balochistan is in ...
Read Full Post
The death toll in Thar is escalating by the day and while the Sindh government awaits some form of divine intervention, children in Thar are starving to death. There have been a million editorials and op-eds about how the children of Thar are suffering. Political leaders have addressed this issue, yet the issue prevails. Is this because the people dying are uneducated nomads living in a supposedly unimportant land of a purportedly unimportant province? How do you think the scenario would have played out if Thar was situated in Punjab? Punjab, where the grass is green and people don't die of thirst or famine. I am sure the ...
Read Full Post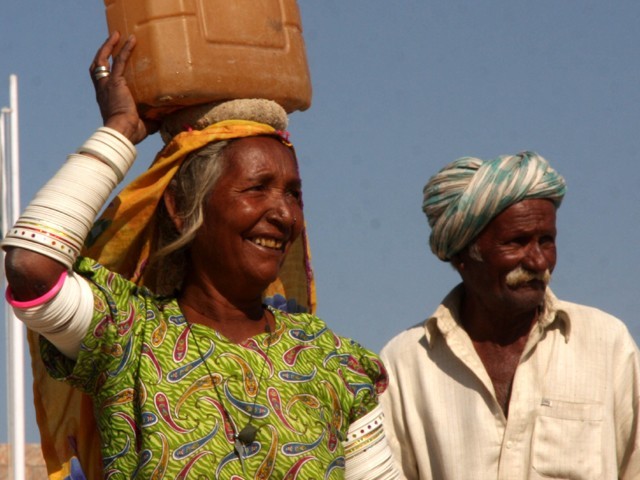 While I was standing at the functioning Reverse Osmosis (RO) Plant in Mithi after getting a tour of the area, I was struck by the vastness of the Thar landscape. I wanted to get away from all the technical talk about water and go outside to immerse myself in that great expanse. It was a sunny Friday morning. I stepped outside to stretch my legs. The blazing sun was decked high in the azure sky. The dessert land was peppered with dusty green shrubs. I saw a couple of young Thari women, clinging to each other, like a flock of birds. ...
Read Full Post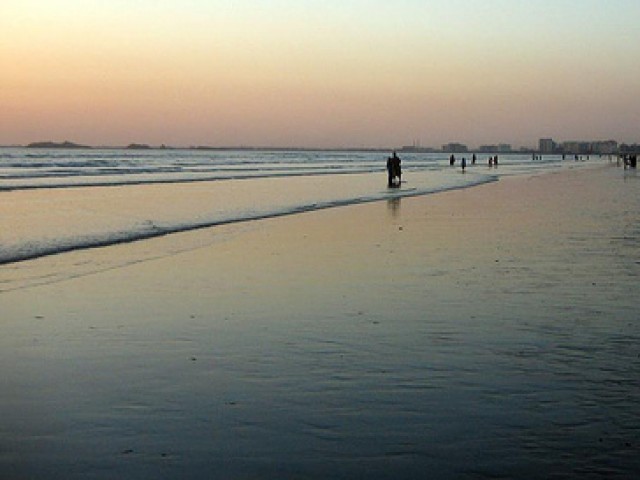 Everyone laughed at me in school for living on the other side of the bridge. Well who is laughing now? Was centuries of affluence really worth ending up in a real life Finding Nemo type situation? No longer will people from the other side of the bridge have to drive an hour just to see the ocean. The ocean is finally coming to them. North Nazimabad is the new Clifton. People from Defence/Clifton would sit on buses every Sunday and drive to Nazimabad for some fun. The Super Karachi Express is only the start of a city-wide trend. For so long, I have ...
Read Full Post
When I was 11-years-old, many kids my age in my country did not know much about football. Their knowledge of football consisted of a sport where you have to kick a ball, score goals and that the goalkeeper has the privilege of using his hands. At the same age, I bought my first football video game. Like any other sports game, the first task was choosing your team, and while I knew that Brazil was the best team and Ronaldo Lima was the best player in the world, FIFA 99 featured a list of teams I had never heard of before as ...
Read Full Post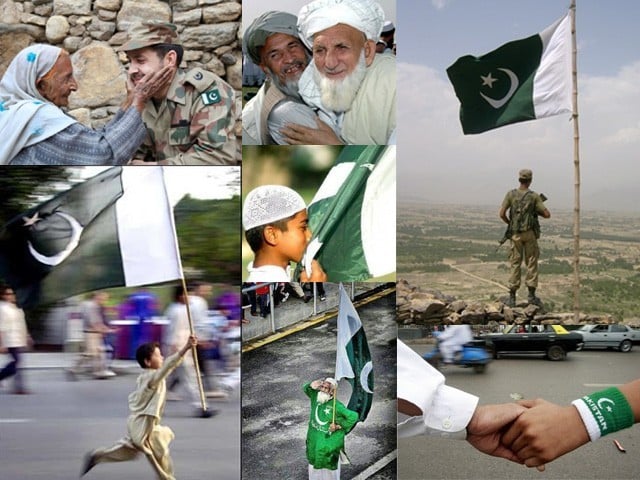 Flip through our TV channels, skim through our newspapers and scan through a dozen latest international reports on indicators of some sort and they will all give you only a few reasons to be happy about our country. In fact, if you do this long enough, you'll probably start noticing initial symptoms of prolonged depression. Are there any problems of the world that this nation has been spared off? Floods, drought, earthquakes, terrorism, corruption, infant mortality, diseases, illiteracy, sectarian conflicts, ethnic disputes, border disputes, domestic violence, water scarcity, electricity shortages, gang wars and what not. It's tragic and scary. But there is a flip ...
Read Full Post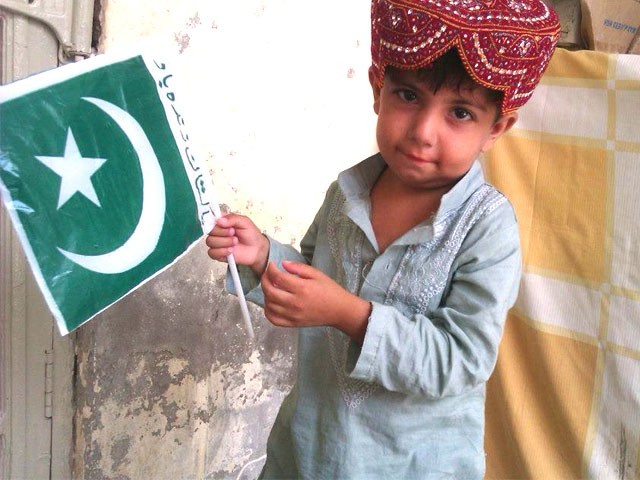 With every day we believe, through the media, that we are coming closer to one another. In reality, however, this couldn't be further from the truth. We see only what the media wants us to see. That being said, along with many realities, there is much more to each city than our eyes can see. Hopes, dreams and aspirations have always been a part of Balochistan, but we haven't ever really looked to be able to recognise these. "Balochistan" When you read this word, what is the first image that pops into your mind? Flashes of violence? Target killing? Poverty, discrimination ...
Read Full Post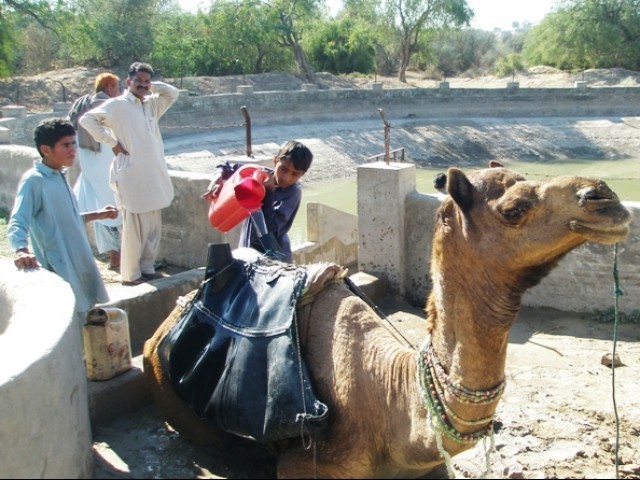 When I was penning my thoughts to share with you all, water was pouring down from the clouds in Karachi. Rain drops were splashing on my window and with each drop that dripped I pictured water traveling down the Himalayas, through the streams and rivers, making its way to the ocean, changing into vapours, reaching the skies and then pouring outside my window. The beauty of the water cycle system is bewildering! When this precious water floods our streets and finds its way to the drains, I feel we could do so much with this it only if we knew ...
Read Full Post