Recently, the Sindh Engro Coal Mining Company (SECMC) inaugurated the first free WiFi villages in Tharparkar. The project, which will cost $2 billion and is projected to be completed in 2019, involves the production of 660 megawatts of electricity through the process of coal mining. An investigative article published in The National Geographic in 2014 states: "Coal provides 40% of the world's electricity. It produces 39% of global carbon dioxide emissions. It kills thousands a year in mines, many more with polluted air." Even though WiFi has become such a necessity in today's world, the question that arises is: do the people living in the villages ...
Read Full Post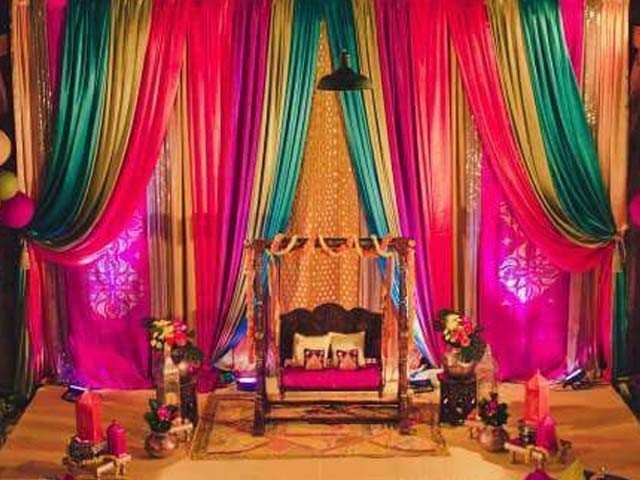 Imagine this: The lights danced on the ceiling and in her eyes. There was silk, chiffon, satin, velvet… all of it – their touch as light as water. Scores of boxes arrived from the jewellers filled with bright diamonds, gold as shiny as the sun, ocean-blue sapphires, scarlet rubies and emeralds as green as lush green leaves of an oak tree. There were glittering shoes, wafting smells of sumptuous food samples beckoning, piles of gift bags sharply wrapped up and more. Saleha hid behind her mother, staring at everything in pure awe. Her mother Jannat was an old cleaning lady who was a trusted servant of this ...
Read Full Post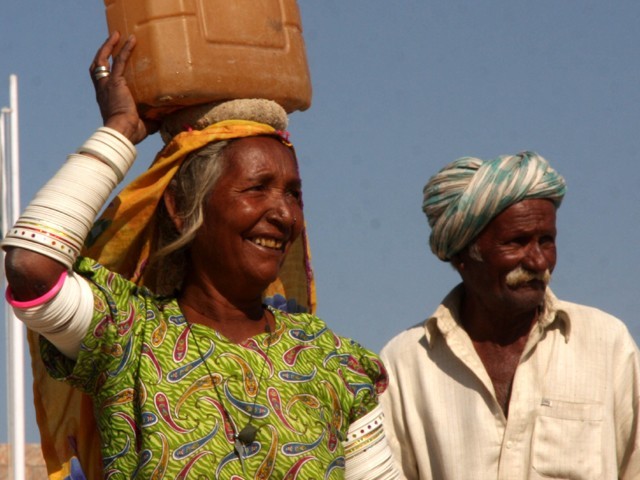 While I was standing at the functioning Reverse Osmosis (RO) Plant in Mithi after getting a tour of the area, I was struck by the vastness of the Thar landscape. I wanted to get away from all the technical talk about water and go outside to immerse myself in that great expanse. It was a sunny Friday morning. I stepped outside to stretch my legs. The blazing sun was decked high in the azure sky. The dessert land was peppered with dusty green shrubs. I saw a couple of young Thari women, clinging to each other, like a flock of birds. ...
Read Full Post
With success of the massive public gathering in Larkana, Imran Khan has made a knock-on effect on Pakistan Peoples Party (PPP). Whilst everyone in the political arena was waiting for the outcome of this rally, many said it would be difficult for the cricketer-turned-politician to gain a foothold in Sindh – often considered the political backyard of the PPP; others were counting on his failure, hoping that this jalsa would be the cause of Imran's fall. However, on the contrary, Imran made a very strong statement; a show of strength, attracting a healthy crowd at the Larkana rally and, therefore, creating a serious stir ...
Read Full Post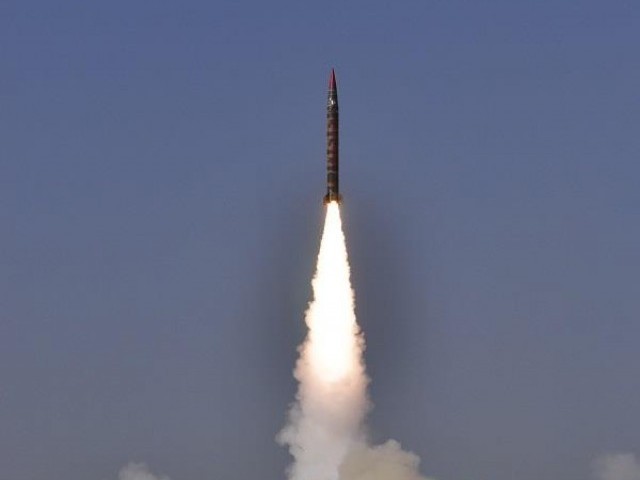 "Pakistan successfully test-fires Hatf-IV ballistic missile" This was the headline that greeted me a few days ago as I logged into my Facebook account. Instinctively, I clicked on it and began reading. The story discussed the launch of a new ballistic missile called the 'Shaheen1A Missile' which has the capacity to carry nuclear warheads to a distance of 900 kilometres (km). After skimming through the main news, and skipping the parts of what the naval chief had to say about this, I moved towards the comments section. As expected, patriots, nationalists, and whatever other jingoistic euphemism we use to explain such kind of people, ...
Read Full Post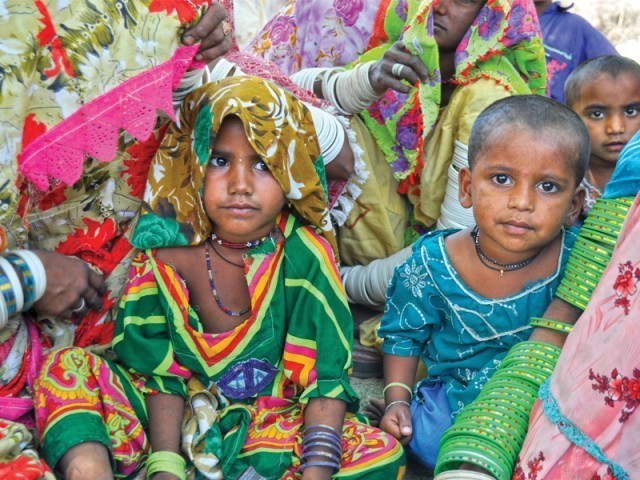 Dear Sir, I wonder how you sleep at night, because I am, honestly, having a tough time sleeping peacefully these days. I have visited Tharparkar a few times. And every time I came back, it took me a long time to get the images of Tharparkar out of my system. You and your government, Sir, have visited one too many times. These people have voted for you and trusted you. I wonder how you get those images out of your system. I will not be unfair. So I have to say that visits to interior Sindh have told me enough to say ...
Read Full Post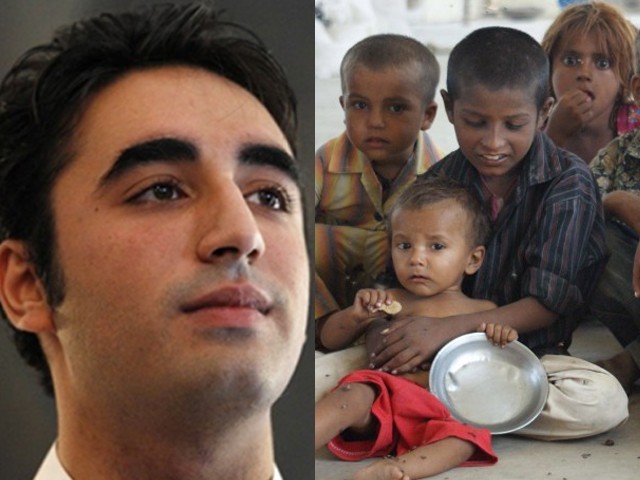 Dear lord Bilawal, The recent calamity that has hit the Thar Desert is nothing less than heart-wrenching. As I pen these words, thousands stand precariously at the cusp of death. However, the purpose of this write-up is not to vent my sentiments but to bring to your Lordship's attention the truth of his existence and the seemingly obvious realities that hitherto remain unrealised. My lord, your people are starving and at moments like these true leaders stand amongst their people. You ought to be here; not thousands of miles away in the plush cosiness of your foreign apartments. That's not the Quaid-e-Awam's legacy; that's not 'Bhuttoism' – in ...
Read Full Post