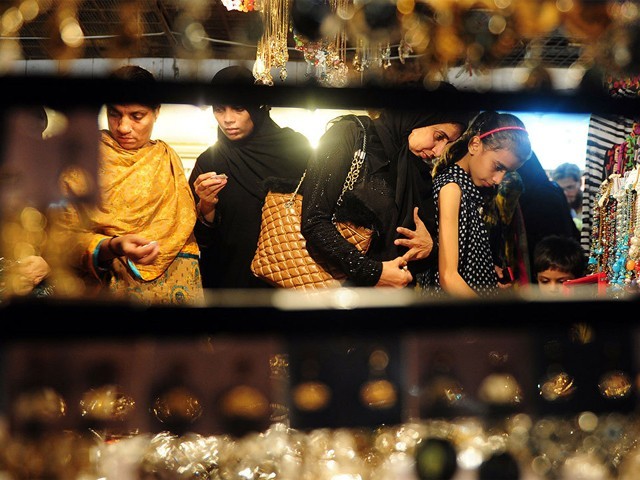 It was only early afternoon and the clear, dazzling sky, void of a single piece of cloud, was raining fire. There was still a week left of fasting before Eidul Fitr. Abdul wiped his hot face with his thick handkerchief as he walked back to the servant quarters at the far end of the palatial home, where he worked as a driver. He had unbuttoned his uniform shirt by the time he reached his quarters. "Assalam Alaikum," his wife emerged from the other room. "Walaikum Assalam," Abdul mumbled. "Please turn the fan on." Sajida looked at him sympathetically. "It is on full," she ...
Read Full Post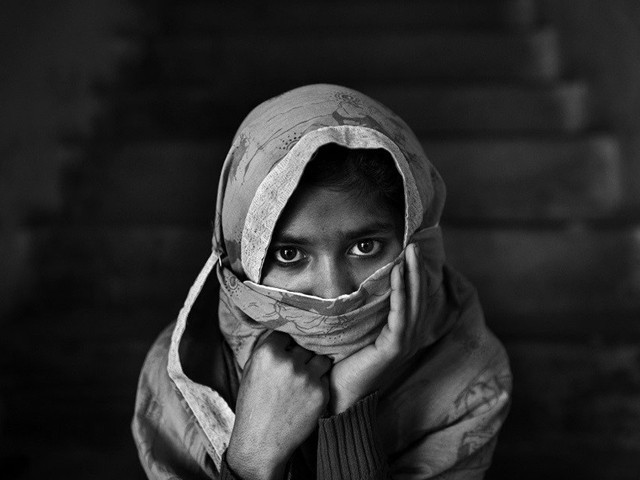 The autumnal sky was reddened by the setting sun. Laila gazed at it in admiration. In just a few hours, the sky would turn dark and it'll be night. And Laila would finally escape her wretched, tormenting, miserable life. She felt all her fear and trepidation melt into thin air as the world around her slowly dyed into a deeper shade of scarlet. 'A few more hours, and I'll be gone from here, forever.' A cool blue dawn broke over the village of Saleh Brohi. From her window, Laila saw the streets of Saleh Brohi sprawling out below. This place was where ...
Read Full Post
A few days ago, I came across a story of a US-based Pakistani driver, Raja Naeem, who was seen protesting against the Metropolitan Taxicab Commission, outside City Hall in St Louis, US, along with two dozen other taxi drivers. The reason being; he felt that he was being deprived of his right to wear his 'religious dress' during work hours. Naeem has also filed a case against the taxi commission for discriminating against him and not letting him fulfil his 'religious obligations'. Although I believe Naeem has all the right in the world to protest and follow his religion, what I failed to understand ...
Read Full Post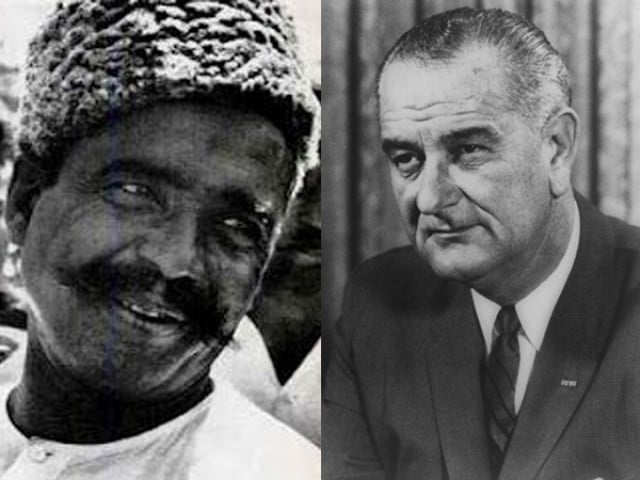 I don't know if many people are aware about the unusual friendship between former United States President Lyndon B Johnson and a camel cart driver from Karachi, Pakistan. The friendship can be traced back to the early 1960s when, during an official visit to Pakistan, Lyndon Johnson – vice president at the time – saw a man standing on the street in Karachi with his camel, waving at the vice-presidential motorcade. Johnson asked a Pakistani government official to introduce him to the 'camel guy'. The camel cart driver, Bashir Sarban, was extremely excited to shake hands with the vice president. He introduced himself in whatever ...
Read Full Post
About a week ago I was in New York on holiday and at some point got into a cab with a very chatty Bengali cab driver. His first question to me obviously, as all desi cab drivers in NY must ask, was where I'm from; the minute I responded he said to me in broken Urdu, "Oh! You come from the country that looted, raped, killed and tortured us for 24 years!"  I am used to being attacked like that; for the past three and a half years I have been married to a Bangladeshi and spend a lot ...
Read Full Post
It's Monday morning. The alarm has started wailing in its almost cynical tone as per the daily routine. It is time for Riaz to drag himself out of bed and face another listless and robotic day at work. The tea is cold as usual and the bread two days stale. Living in a locality bearing the brunt of both the electric and gas loadshedding means the water never really reaches a point of warmth, let alone the boiling point. Baked bread is too expensive a luxury so this stale piece must do. Upon reaching work, the young supervisor starts barking orders ...
Read Full Post
As much as I hate Karachi's traffic, I unfortunately work at a place situated far from my house and have to drive my way to work. Whilst driving, I am always surprised to see how drivers around are so loathful to women drivers. Call me a feminist, but I'm totally against the cliché that women are bad drivers. They are not. I have seen many men displaying berserk driving skills on the roads. Women are just underrated. Since I have been driving for a long time now; I have come across different people that have given me tough looks for driving. ...
Read Full Post
This is the message the Karachi police appears to be giving the people of the city: "If you are a mobile phone/purse snatcher, target killer, car jacker or have just been waiting for the right time to rob an ATM beware! You will be able to see me coming. By the time I close in, you are welcome to run away, hide in a crowd or just wait for me to drive by. Once I am out of sight you can commit a crime. We do not surprise offenders" The police has recently been equipped with brand new 1000 and 1300 cc cars with the latest digital sirens, installed with bright, ...
Read Full Post
When I learned to ride a bicycle I was told to be aware of kids playing in the street or the roadside, old men on bikes and cars with female drivers. There is certain logic behind the three precautions and after almost seven years, I still follow these rules on the road. Yesterday, the topic of women drivers popped up, while some of my friends and I were having a chat. I do not know why but we men really enjoy talking about accidents or mishaps that take place on the roads because of female drivers. For the first time ...
Read Full Post