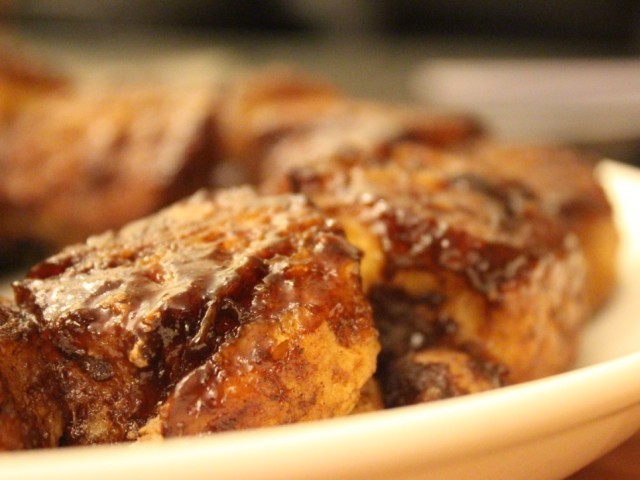 Have you ever had monkey bread before? You will fall into one of the following two categories: 1. Those that have eaten it and love it. 2. Those that have no clue what it is and probably think it involves monkeys (I did too). If you fall into the latter category, let me try to explain what this amazing-ness is. Monkey bread is akin to a giant cinnamon roll, only it's a whole bunch of little rolls clustered together. Sweet, sticky, gooey pastry in the form of little balls of dough rolled in cinnamon sugar and baked together in a bundt pan. You can ...
Read Full Post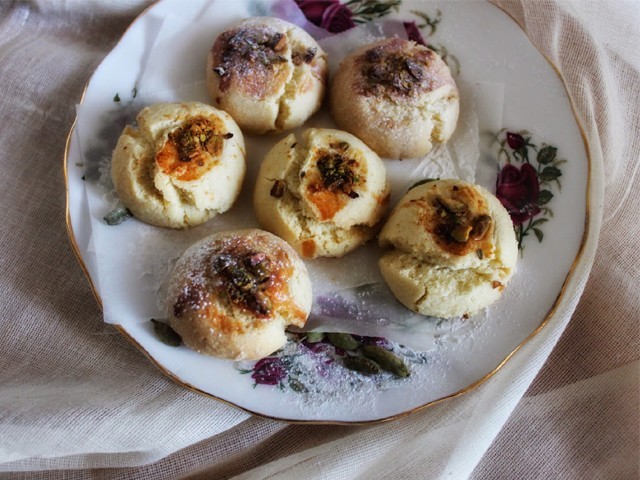 I always remember our house being well stocked with biscuits. There were the regular and perfectly shaped ones from cardboard boxes that included Peek Freans Peanut Pik with slightly soft peanuts; cumin laced Click and the plain Marie. Lu brand biscuits were crisper and more interesting. The scalloped shape of Prince Chocolate Sandwiches was akin to laser cut paper doilies. A snack pack of these often graced my school lunchbox. Candi, a brown sugar biscuit had little bits of caramelised sugar. Gala usually made an appearance when we had guests as they had a dainty design and a richer ...
Read Full Post
Evenings hold a sacred bond with tea. It is a tradition that has been going on for years and as is the case in my household as well. Just when the light blue clouds cover the scintillating sun, my parents rush to the lawn to commence their tea party. And, of course, my love for food serves as an advantage to them. Every few days, I like to put on my apron and experiment in my little food laboratory, commonly known as a kitchen. So I stir up some dish and that usually ends up as their hi-tea snack. Their latest favourite is my cinnamon rolls. Even though I sometimes get ...
Read Full Post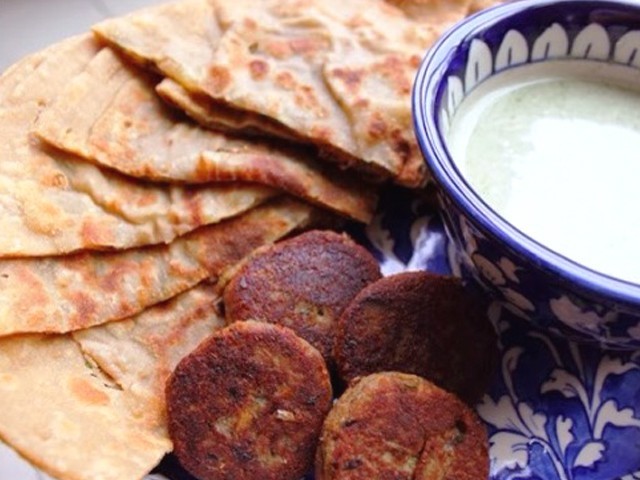 Savoury aloo walay parathay and hot, sweet, milky tea have an unbreakable connection to winter in my head. The reason could be growing up in Pakistan; that's how it used to be in our house. Waking up late on Sunday morning meant it was too late for breakfast and too early for lunch.  But the rumbling tummy could not be ignored. And so, chilly, winter Sunday mornings called for potato-stuffed buttered parathas for brunch served with shami kebabs or Pakistani style spicy omelettes. In my mother's household all parathas were prepared either with home-churned white butter or with homemade desi ghee (clarified butter). As a little girl I remember watching my nani (maternal grandmother) ...
Read Full Post
In my part of the world, every celebration is accompanied by a dessert. Be it a wedding, an engagement, a birth, a promotion, a graduation, purchase of a house, a new car, or any other achievement or joyous occasion like Eid – the tiniest of the joys are celebrated with our mouths full of sweets and desserts. Nothing is more loved on such occasions than the scrumptious mithai most commonly known as 'gulab jamun'. It is a personal favourite! In Pakistan, people usually buy gulab jamuns and never make it at home. Specialised mithai makers called halwaees make these delicious sweets. However, I had to learn how to ...
Read Full Post