We all come into this world pure and innocent; unknowing of its harsh realities. We do not know of pain, of grief, of anything really. Our worlds revolve around our parents and when they decide to part ways, our entire world is torn apart. I still don't understand. It's been 16 years since my parents got divorced; 16 years of unanswered questions. I was only eight-years-old when it happened, I was just a child, but still, I was expected to act mature and more sensible than a child my age should ever asked to be. My brother on the other hand, was only four-years-old ...
Read Full Post
Pakistani dramas are always under fire for portraying the 'weepy woman' and the 'naik perveens' that seem to have no spine or are always victimised. People tell me that I must have nerves of steel to watch dramas that are full of tears and misery.  Well, I do. But that's not the end of it. There is a gradual change that's happening in the Pakistani dramasphere. Women are taking on risky roles and writers are writing scripts where women don't have to spend at least 20 out of 24 episodes crying about their husbands and their mother-in-laws. One recent game changer that has aired on ...
Read Full Post
It's wedding season in Pakistan. We all know what that means – our tables are strewn with intricately designed wedding invitations, making us wonder how long each wedding will last. Unfortunately, the time lapse between a wedding and a divorce has shortened, and the number of broken marriages is increasing. Talking about breakups is never easy. Recently, I came across certain figures that stated that from 2015 to 2016, there were record divorce or khula cases in Pakistan. In 2015, in Punjab, 5,000 divorce cases were filed, and thus, 4,500 parted. In 2016, the number had grown to 18,901. Although divorce is allowed in Islam, it ...
Read Full Post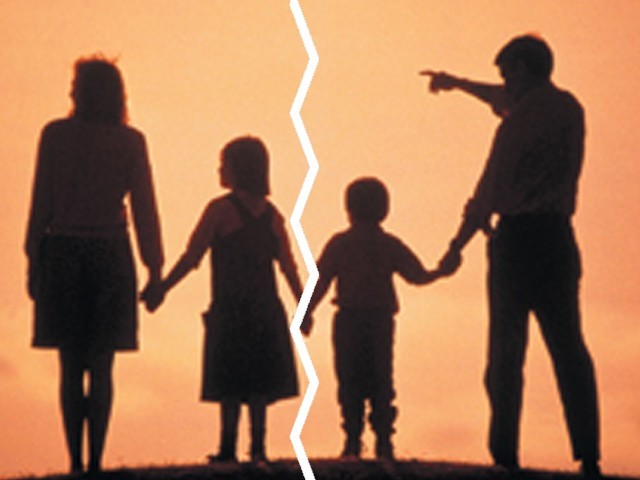 A lot had been said and discussed about the stigma attached to divorce in our society, even on Express Tribune Blogs; hence I do not need to delve much into it. The most ironic yet painful situation occurs when a divorced couple, especially two divorced individuals with children, move on and get married and how they tend to face the challenges set by our society in Pakistan. I have been divorced, but lucky for me, I got married again and have been for the past five years.  He has a son and I have a daughter from our previous marriages. Both of us ...
Read Full Post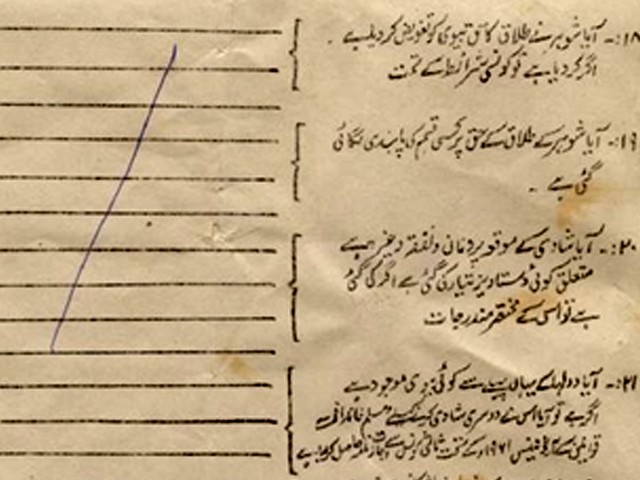 I am befuddled by the outrage caused by Maulana Muhammad Khan Sheerani's statement on the issue of second marriage. I am amazed at the public hypocrisy. When will #CII concentrate on rights of woman, no marriage against will, right 2 divorce, etc. etc. Rights which are consistently violated! — Ali Rahman (@Baahirezaman) March 11, 2014 Wow: Permission from 1st wife for 2nd marriage& inability to marry underage girls are the key issues that make #Pakistan unIslamic~ #CII — Ilmana Fasih (@ZEEMANA) March 11, 2014 Issues in #Pakistan:Terrorism, economy,famine,educn,poverty. Issues for #CII:Oiling wheels of second shaadi & making it legit to marry kids. — Maheen Usmani (@MaheenUsmani) March 11, ...
Read Full Post