Ok now! If you guys still haven't noticed, the latest fad to hit Tinsel Town is films featuring de-aged actors. We had an extremely young looking Michael Douglas striding into S.H.I.E.L.D. headquarters to tender his resignation in the opening sequence of Ant-Man. One of the sequences from Captain America: Civil War featured Robert Downey Junior playing a youthful Tony Stark. Oh and if that wasn't enough, we also had Anthony Hopkins jumping on the de-aging bandwagon with a scene from the hit TV series Westworld where he is in his younger avatar. The latest in line to go under the ...
Read Full Post
March 5, 2017 Lahore will be buzzing. It's Pakistan Super League final day. The match is being played on home soil. Apart from Zimbabwe last year, not one international team has been back since the Sri Lankans were shot at in 2009. That's understandable. Who appreciates being shot at? But Pakistan is not the only place that cricketers have been unwilling to travel to in recent times. Australia chose not to go to Bangladesh. England were happy to, but Eoin Morgan was not. The 1996 World Cup gave walk-overs to Sri Lanka when the civil war was deemed too big a risk to ...
Read Full Post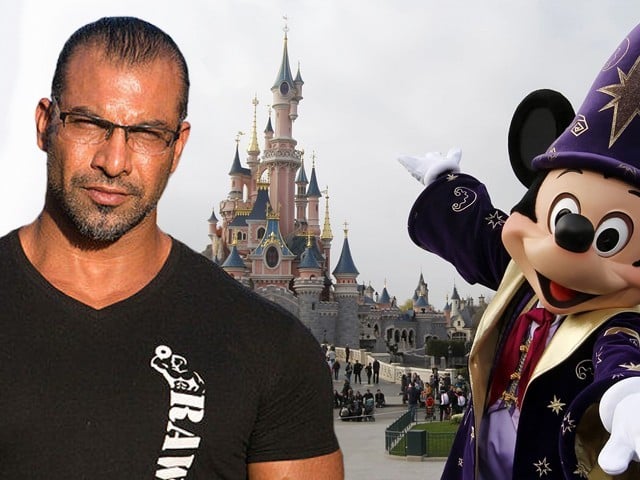 Every single day, I wake up to more and more stories of Muslims either being thrown in front of moving trains, or having pigs heads thrown at their educational establishments or even being denied entry to the US in order to go on an innocuous holiday to Disneyland. Muslims seem to be tainted by association.  Whenever a Muslim is portrayed in a positive light in the media, a couple of weeks later the same publication will try and besmirch him in some manner, like Aylan Kurdi's father being labelled as a people smuggler after his son become an emblem of the Syrian refugee crisis. It's as if being a Muslim ...
Read Full Post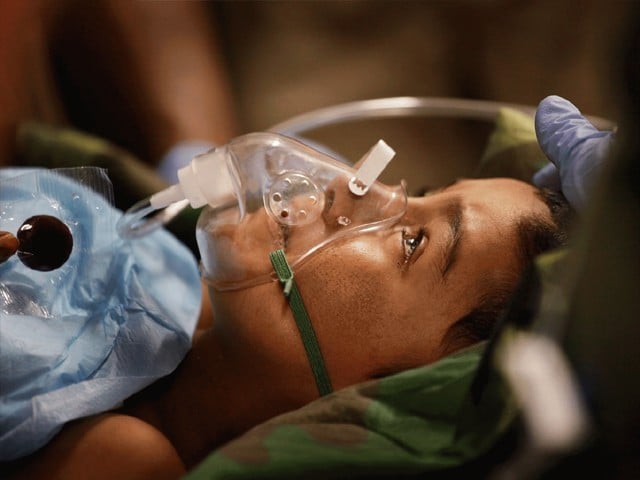 I am not a doctor, and this wasn't a scheduled trip to one of the biggest hospitals in Lahore. It was a sudden, urgent need. Just moments after switching off the Xbox and lying on my bed, I felt extremely nauseous. My family members (God bless them) rushed me to a hospital and by the grace of the Almighty, I was in stable condition within an hour. To my surprise, there was only one Electrocardiogram (ECG) machine on a gurney carried around throughout the Emergency ward. So, in case two patients needed it at the same time, which is obviously a ...
Read Full Post
Lahore will have its own 'Disneyland' – a recent news item that does not carry significance as far as headlines are concerned, but does carry a ton of significance otherwise. As things stand currently, only a Memorandum of Understanding (MoU) has been signed between the Punjab government and the Chinese company. While a MoU has no legal value, it does point a finger towards Shahbaz Sharif's priorities. Coming from an industrialist background, his focus towards capitalism is unquestionable. From investing in infrastructure to handing out laptops, the Pakistan Muslim League-Nawaz (PML-N) government is a big proponent of liberal economic policies, despite being a conservative party otherwise. But ...
Read Full Post
Having lived in Paris (well, not in the heart of the city but in the suburbs) for over eight years, I can safely and confidently say that I know this city and its off shoots quite well. This is not exactly a tourist guide but my humble attempt to write a few lines about this city for those who are not in-the-know. I came here in 2007 when I hardly spoke more than a few basic lines in French. I had simply taken a crash course in French from Alliance Française, in London, before starting for France. I had been ...
Read Full Post
Last week I had to go to Islamabad for an interview at the Turkish embassy. The tiring experience of getting into the infamous diplomatic enclave severely tested my patience. The long wait at the embassy was accompanied by somewhat unearthly people who dared to bring their cell phones inside. How they managed to pull this stunt is still a mystery to me, as I myself was checked at two points leading me to drop my iPad and cell phone at the counter. As a cherry on the top, I was told to come back in the evening to collect the passports. Only ...
Read Full Post