When I watched the trailer of Teefa in Trouble, I was quite disappointed. I was vocal about my disappointment in the trailer review I penned, which didn't sit well with some Ali Zafar fans who loved the trailer. Some of these fans asked me to watch the movie when it releases and were quite optimistic that I would actually enjoy the movie. Hence, I decided to give it a try but I bought the ticket with zero expectations. The story revolves around Teefa (Zafar) who is a thug-for-hire and is asked to kidnap Anya (Maya Ali) by Butt Sahab (Mehmood ...
Read Full Post
I had been looking forward to the trailer of Ali Zafar's Teefa in Trouble after its first look was released. It gave a positively different vibe than our usual Pakistani offerings and this had me intrigued. The three-minute long trailer debuted recently, and to my surprise, the trailer was quite lacklustre. The trailer starts off with a beautiful aerial view of Lahore and soon we are introduced to Teefa (Zafar) who is hired by a rich father to kidnap a girl, Anya (Maya Ali), so that his son Billu Butt (yes! You read that right, that is the name the ...
Read Full Post
Bahubali 2: The Conclusion is undoubtedly one of the most anticipated movies of 2017 considering its enthralling, engaging and visually extravagant prequel Bahubali: The Beginning. Filmmaker Srisaila Sri Rajamouli has proved his command over screenplay, direction, cinematography and storytelling with his previous films like Eega (Hindi version: Makhi), Magadheera and Bahubali: The Beginning. They are complete packages on their own, so expecting anything below average from him is totally out of the question. Bahubali 2 begins exactly where the first instalment left off. Kattappa narrates the entire tale of the Mahishmati Empire with an introduction to Sivagami, Bahubali, Bhallal Dev, Devasena and Bijjaldeva. He then explains how Bahubali won the hearts of his people ...
Read Full Post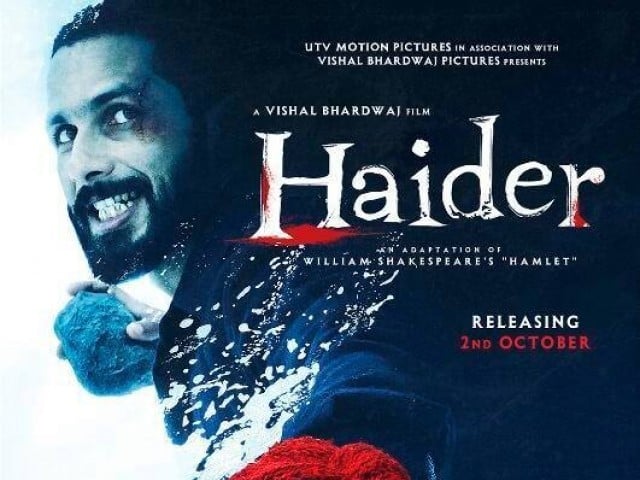 William Shakespeare, in one way or another, is an inspiration for every writer. In Bollywood, there is only one director, Vishal Bhardwaj, who has always done justice to Shakespeare's plots and has done exceptionally well in entertaining the audience. Omkara and Maqbool are good examples of this. This time again, Bhardwaj, along with Basharat Peer (a Kashmiri journalist), has penned down an adaptation of Shakespeare's most ambitious play, Hamlet. After R… Rajkumar and Phata Poster Nikla Hero (the masala entertainers), Shahid Kapoor was offered perhaps the most complicated role of his acting career; a role that needed thorough understanding of the character, ...
Read Full Post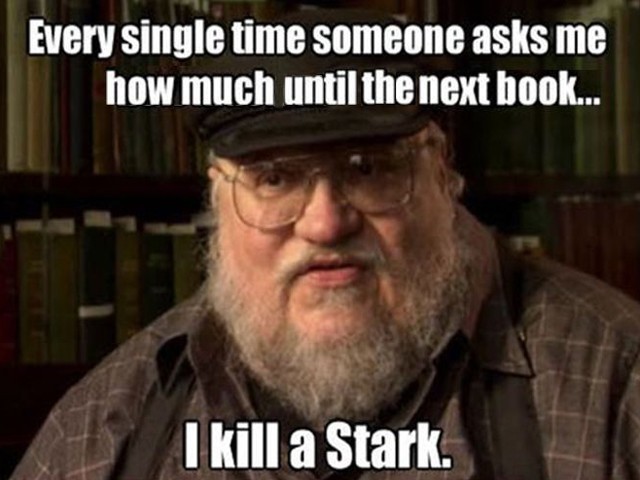 There is a rumour afloat that strikes fear in the hearts of millions. It's not the reports of the brain eating amoeba or SARS or an exotic epidemic. No, this is much more critical, infinitely more blood-curdling horrifying. The rumour is that (hold on to your dear ones. If you are a misanthropic loner then a pillow will do) George R R Martin may not be able to finish the last installation of his 'Song of Ice and Fire' books which form the plot of the wildly popular TV show, Game of Thrones (GOT). There, it's off my chest. The ...
Read Full Post