Aamir Khan has been a stalwart performer in Bollywood who graces the big screen with memorable performances every time he pursues a lead role. His performances in Dangal, PK, Dhoom 3 and 3 Idiots have established him as an actor who can blend in any role and create magic. His next outing as Shakti Kumar in the upcoming movie, Secret Superstar, puts him alongside a newcomer, Zaira Wasim, who plays the role of Insiya. Both were last seen together in Dangal (2016), which became the highest-grossing movie in Bollywood. Insiya is an aspiring singer who aims at shaking the industry with ...
Read Full Post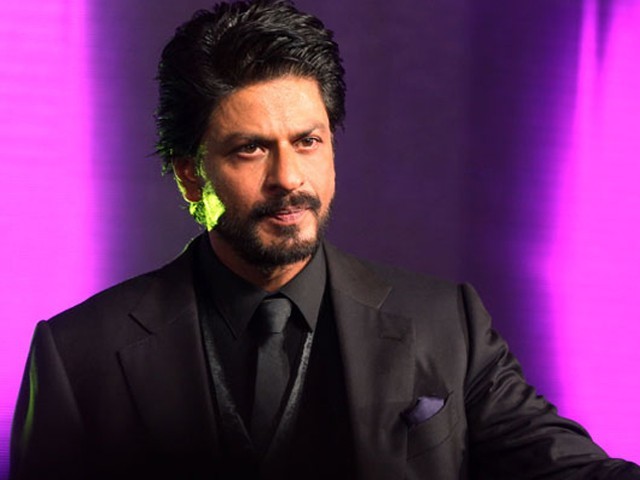 The longer you keep wine, the better it ages, becoming premium in value. However, when you age beer for too long, it goes bad. You don't have to be a genius to figure out which direction Bollywood badshaah Shah Rukh Khan is heading. From 1992-2007, SRK had absolutely everything. He gave Bollywood one blockbuster after another. The evergreen Dilwale Dulhania Le Jayenge (DDLJ) ran for a record 1,000 weeks as SRK emerged as the undisputed 'King of Romance'. He was every director's delight. From 1993 to present date, the father-son duo of the late Yash Chopra and current Yash Raj chief Aditya Chopra have only directed SRK. From 1986 to ...
Read Full Post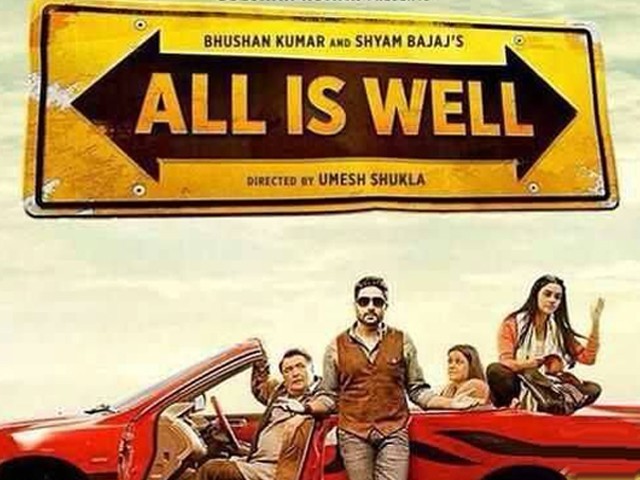 All Is Well is a family-oriented movie directed by Umesh Shukla. Prominent cast members include Abhishek Bachchan, Rishi Kapoor, Asin, Supriya Pathak and Mohammad Zeeshan Ayub amongst others. First and foremost, if you don't plan on wasting your precious weekend, you should avoid going to the cinema to watch this movie. By a long shot, All Is Well is anything but well; as a matter of fact, it is an abomination. Predominantly, what made the movie worse is the dull script, which drags far too long, and the poor acting with forced comedic situations come off as crass and obtuse. Simply put, it is not funny ...
Read Full Post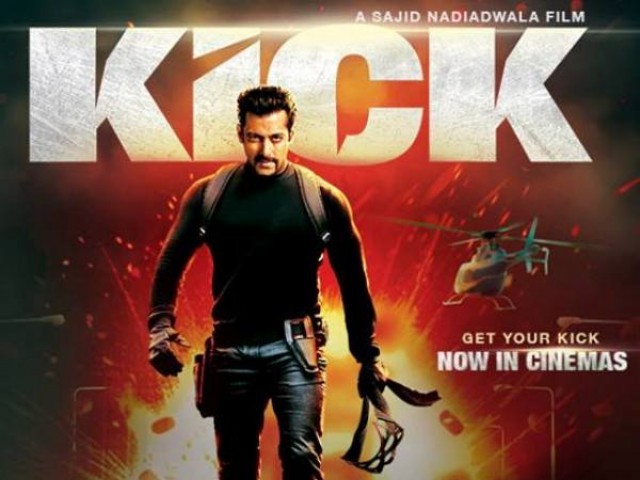 What Indian cinema fans feel about Salman Khan is somewhat similar to what Pakistanis feel about Shahid Afridi. We will never compare him with any other player of the world. We know he doesn't have any clue about what he is doing most of the time and we still cheer for him. He fails more than he succeeds but we love him and want him to do well. I belong to a generation that was inspired by Salman Khan, or bhai as his fans would call him. Teenagers started going to gym, their fashion sense changed and their hairstyles varied with his new looks. I also ...
Read Full Post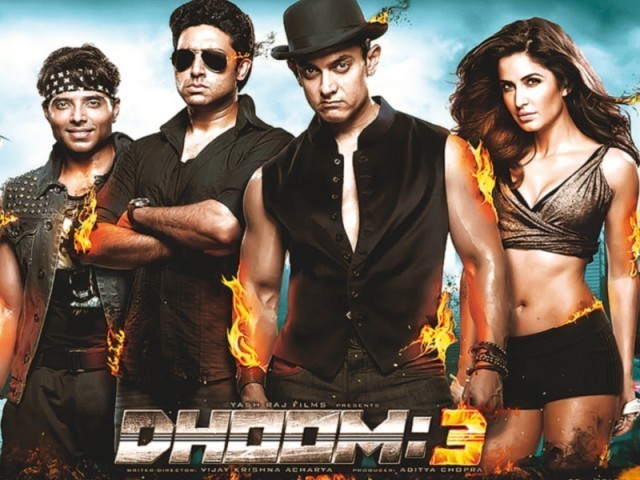 Dhoom 3 was possibly the most awaited Bollywood film of 2013, and boy did it finally release with a dhoom (bang) all over the world. The film managed to do exceptional business in Pakistan, India, Dubai and the US and I personally think that the Dhoom series is at par with any Hollywood action movie, perhaps, even the Fast and the Furious series. Aamir Khan and Katrina Kaif display the merchandise for Dhoom 3. Photo: IANS First things first – contrary to the gossip, Dhoom 3 is not a copy of Now You See Me, at all. Yes, the storyline revolves around ...
Read Full Post