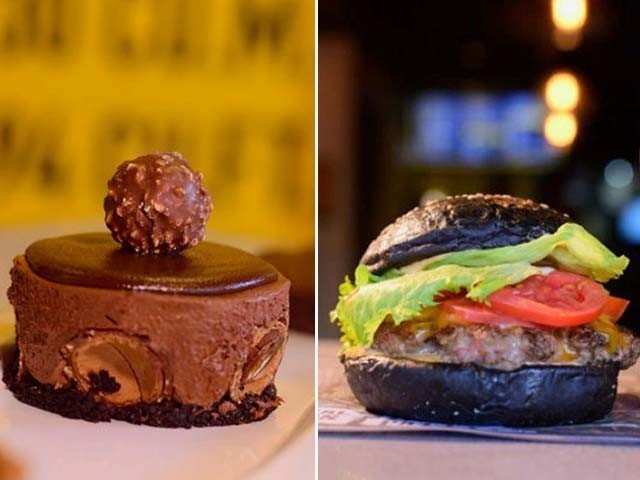 The people of Islamabad are deprived of good food, and as a Rawalpindi-based critic, I promise not to take too much pleasure in this declaration. We are all aware of our guests from Lahore, our undisputed food capital, being notoriously hard to impress with nearly any kind of food found in Islamabad. Islamabad is a young city, and has not had time to evolve its own unique cuisine and celebrated eateries as many other cities like Karachi, Multan, and Rawalpindi have done in the last 100 years or more. Islamabad, true to its modern self, has wholeheartedly adopted the global trend of 'culinary gimmickry'. We are impressed by burgers ...
Read Full Post
I've been watching a recent debate unfold: students at a local university in Pakistan stuck sanitary napkins on the university walls with poignant quotes. As a woman, I admired the bravado of these students. Mainly because ever since we were kids, we're told that since we are the 'weaker/fairer' sex, we shouldn't: "Wear too much make-up", "Wear a dupatta this way" "Wear such high heels", "Don't talk so loudly', Oh yeah, and, "When on your period, channel your inner Jane Bond." Maybe the men don't get the whole psyche that's inbuilt women from the age their periods start. The society has some sort of a state of ...
Read Full Post
Did you know that there is a chai ka dhaba (tea cafe) in Karachi that has four branches in one of the most affluent parts of the city? Similarly, were you aware of the fact that this said cafe has only three items on its menu and it operates from 6:30 in the morning till late in the night? No? Well then, don't be disappointed; I didn't know these facts either. In fact, there was a lot more I didn't know about this peculiar cafe, until I decided to investigate and find out more. Photo: Saadia Tariq Almost every other morning, as I ...
Read Full Post
Dhaba – a roadside restaurant of sorts – originates from the Indian Punjabi culture. It typically consists of a structure made from mud and wooden planks with charpais and the occasional hookah strewn around.  A dhaba's tea is always adored among the local Pakistanis. PHOTO: MAANSAL STUDIOS/ FILE Desi food and ethnic props give these rickety restaurants their rustic environment. Dhabas are a reminder of a simple way of life that has been lost in the mundane affairs of our materialistic society. The dhaba culture has been prevalent throughout Pakistan, particularly in Karachi. And I have seen a shift in the function and status of dhabas from being an ...
Read Full Post