Ever look at those expensive designer dresses in the display windows and felt sad? Ever felt left out because you couldn't possibly afford to buy a Dior or a Balenciaga dress? Fret not, for Pakistani designers have a genius way of saving you of this misery.  No, no, I'm not talking about cheap knockoffs. Oh no. This is a strangely real deal. You'll still be wearing designer clothes, probably might even cost an organ, but you'll be halfway there on the social ladder. One of Pakistan's leading fashion houses, Sana Safinaz is under the spot light once again and for the same ...
Read Full Post
Ramazan – the month of giving. As one of the world's most charitable nations, and with the desire to earn an even higher reward than other months, Pakistanis open their hearts and wallets in Ramazan. The same holds true for Muslims all over the world. This is heart-warming and wonderful, but with just one exception. Somehow, somewhere, we have made this "giving" a justification for extravagance, excessive spending, and consequent showing off. The common understanding is that if I am giving my prescribed percentage of Zakat, and also a bit of additional charity, it justifies any amount of money that ...
Read Full Post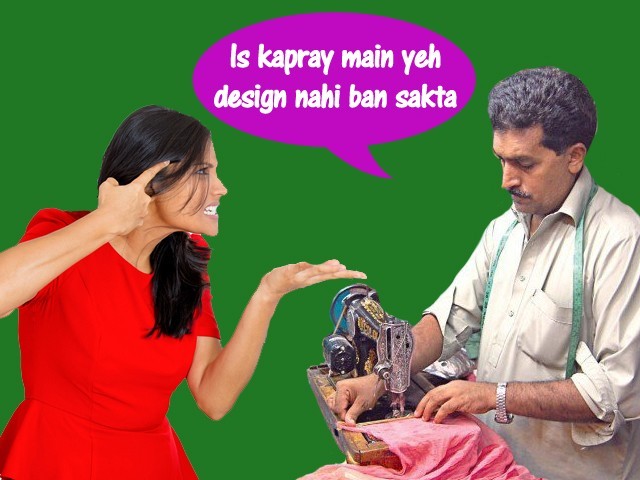 A well-fitted ensemble brings class to your demeanour and can totally enliven your style. It is because of this reason that many people prefer to buy fabric and get it stitched by tailors. This is a common practice in Pakistan as well as in India. Moreover, many people find tailor-made clothes more affordable and convenient as they can have a custom-made outfit. But, going to the tailor to get an outfit stitched is no mean feat. This activity involves buying fabric, deciding on a design that compliments the fabric, getting the embellishments to go with it, going to the tailor, explaining to him the ...
Read Full Post
The infamous TV show host Aamir Liaquat Hussain has decided to expand into the fashion world by launching his own lawn brand called 'Aanchal', becoming the second religious figure (after Junaid Jamshed) to introduce women's clothing. Photo: Aanchal Lawn Facebook page Though it is unsurprising to see public figures from various backgrounds introduce their own clothing brand, the public's response to his new venture was rather startling. Some of the women whom I shared this news with reacted in the following ways: "What? No way!" "OMG! I can't stop laughing!" "I will never buy it." "I would rather die than buy his lawn." And ...
Read Full Post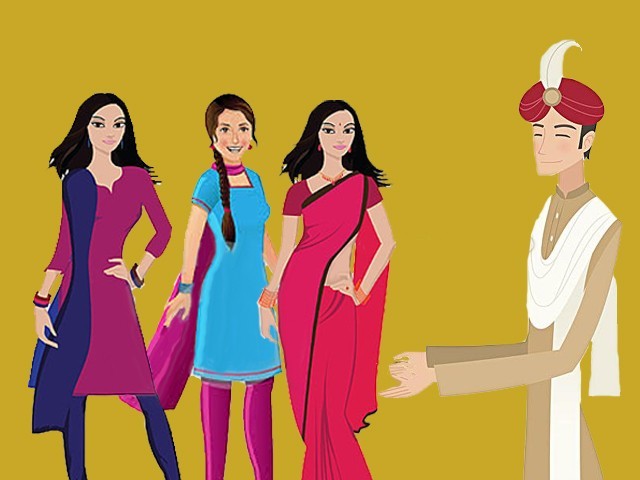 I am turning 26 next month. I see how aunties look at me at weddings and mehndis. Even for a guy, I seem on the tail end of the perfect shaadi age bracket. No longer am I the choicest meat at the supermarket; I fall somewhere between that and expired meat, which is then sold at cheaper prices. It seems ironic being compared to a piece of meat, the look in these aunties' eyes gives me a window into feeling how girls feel going to Aashiana or Liberty market to buy the latest lawn print. Mehndis are no different than shopping malls for ...
Read Full Post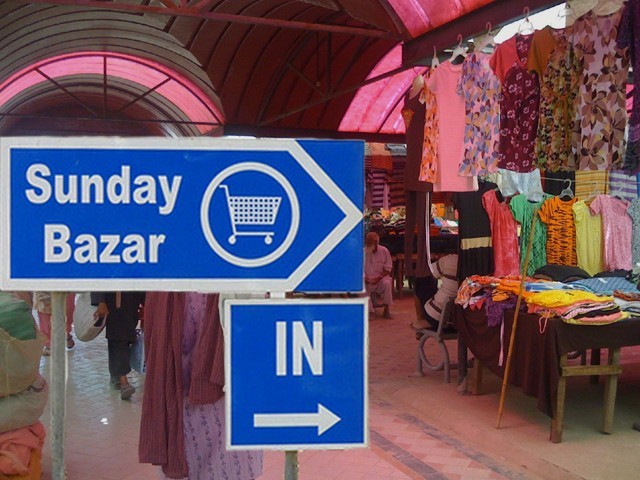 For those of you who are not from Karachi, Pakistan, and who do not know what Sunday Bazaar is, it is a huge open thrift market in the posh locality of Defence Phase 8. You will find anything and everything – bolts of luxurious fabrics, original oil paintings, fruits and vegetables, wicker baskets, leather jackets, second-hand books of all genres, used shoes and bags, disposed-off toys and electronics among many other things my brain refuses to do an inventory for. Essentially, it is a wholesale-cum-flea market which takes place on, you guessed it, Sundays only. And for those of ...
Read Full Post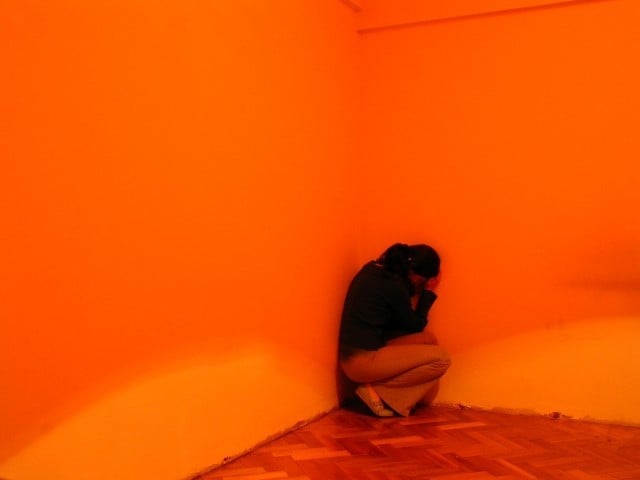 She looked like someone had drained all her strength. I could not stand it anymore, so I closed my browser and made my way towards her. She looked dull and weak. I observed her silently, praying to God to restore her strength. After all, how much longer could she survive with only an ounce of energy left? She had already struggled so much, living in this restricted area and now she was finding it difficult to breathe and communicate any more. She lay there, helpless. I stooped over her and examined her to see if there was any physical mishap but ...
Read Full Post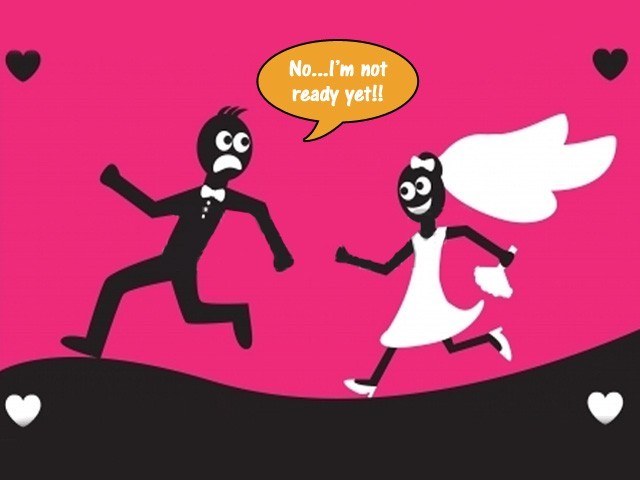 Do you really think single women are the only ones stressing about their shrinking marriage options? According to my keen observation, single men in their 30s also face a similar dilemma of wanting to get married. Men in their 20s continue to live in a bubble where they think they will be young forever. But in their early 30s, they see an old man who has a sound career but is in a relationship which is going nowhere and looks at other men of his age who are already fathers. There comes a point in their life when they ...
Read Full Post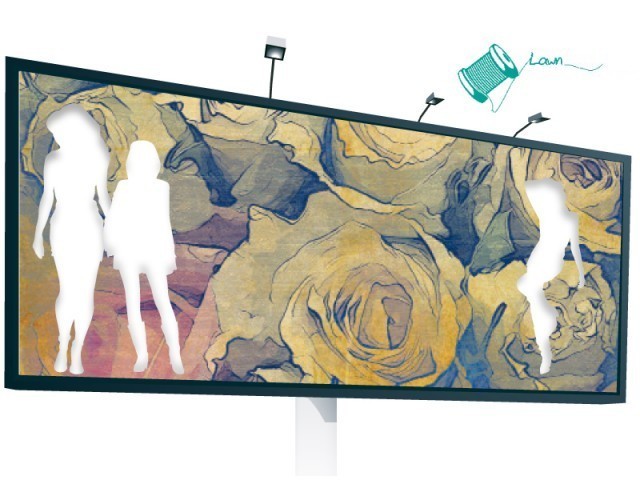 "Which designer lawn are you wearing?" This is the most commonly asked question among ladies when it comes to summer wear. This lawn craze has really picked up pace in the last few years. Even before the first signs of summer appear, we are bombarded by these designer lawn hoardings throughout the cities. And if roads were not enough, they make their presence felt in print, on social media and on TVCs in an attempt to seek the attention of the masses. Last year, I paid a visit to the very famous Saleem Fabrics in Liberty Market, Lahore with a friend sometime in the beginning of the summer ...
Read Full Post