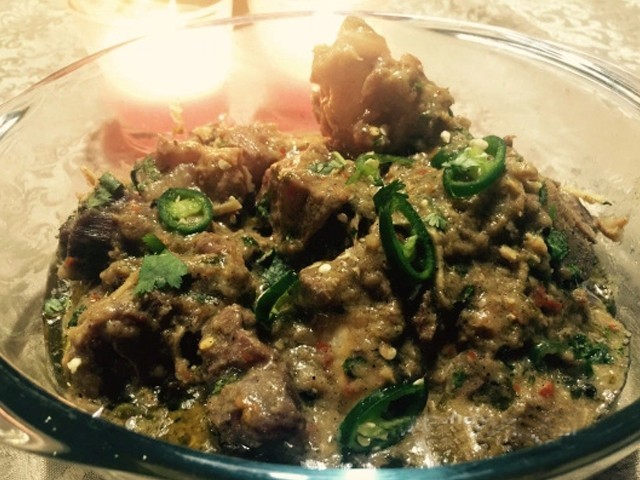 Namakeen gosht karahi is a Pakistani dish, most famous in the northern areas of the country. Although it is a favourite in pretty much all provinces, it is savoured in the north because not many people from the north eat spicy food, hence the salt. Preparing this dish is always a pleasure for me, especially since it's considered a treat at home and makes everyone at the dinner table super happy. It may look daunting to make, but follow this recipe and the aroma of the meat, mixed with the spices, will have you making it again and again.  Ingredients: Goat ...
Read Full Post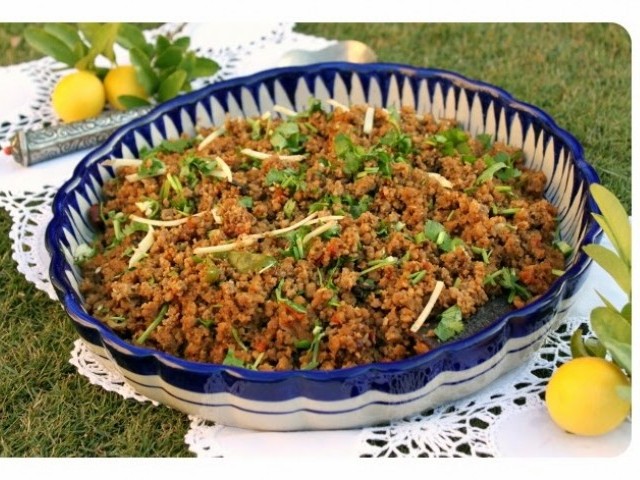 As a kid I was never a mutton, beef or milk fan. I was scolded a tonne by Ammi and Nana (maternal grandfather) for that. I was told that I would never grow tall enough or excel in class or be physically fit. Turns out, I achieved all of that without eating much meat protein throughout my adolescent years. However, something else happened as well. As I became an adult and moved away from Pakistan, the flavours and tastes that I took for granted came back to me as a longing. I missed eating the very things I despised as a kid. And mutton was one of ...
Read Full Post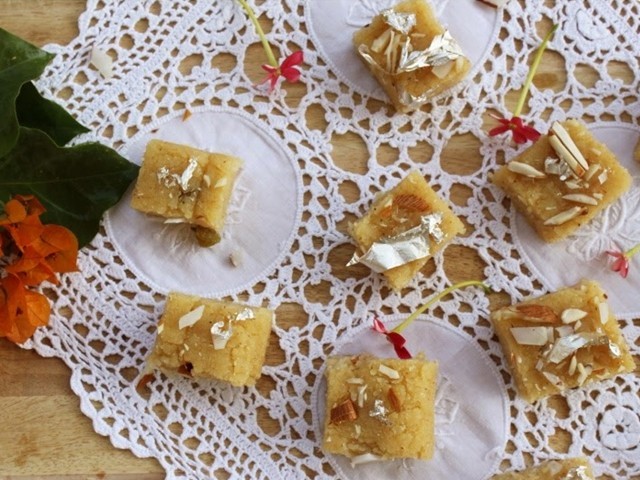 Sooji (semolina) halwa was amongst the first few things I learnt to cook primarily because it took less time to cook and I loved its mild sweetness. I was never much of a halwa puri breakfast fan as the deep-fried puris don't sit very well with my tummy. The halwa, however, if homemade, was my favourite with some tea during cold winter afternoons. Sooji halwa is especially cooked in Pakistan on Prophet Muhammad's (pbuh) birthday and distributed amongst neighbours and poor households. Given the fact that Prophet Muhammad (pbuh) was born and passed away on the same day, the sweet halwa is cooked in the morning to mark the celebration of his birth. In the ...
Read Full Post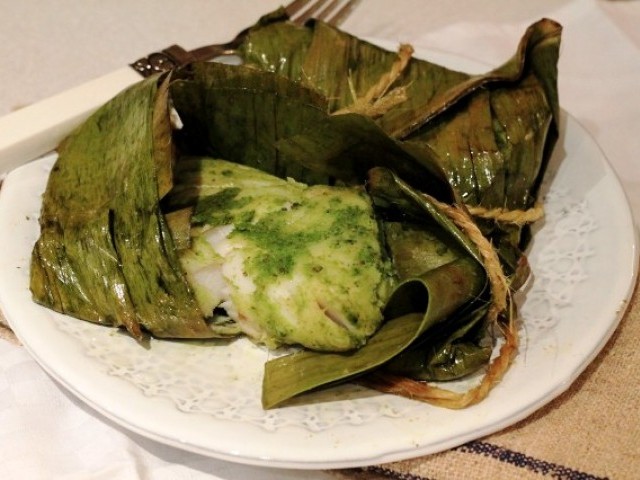 I adore hara masala (green masala), as you might have noticed from a few of my earlier recipes. In this recipe, the marriage of green chilli, coriander and mint is sublime. The leafy pungency of the coriander, the sharp fragrance of the mint, coupled with the grassy heat from the green chilli, brings out the aquatic essence of the hake or haddock (use only a chunky, meaty white fish), together with the addition of coconut, which adds exotic nuttiness, and this will give you a match made in heaven. This recipe was passed on to my mother by a Parsi friend at university where my mother ...
Read Full Post
We have had some rainy days in Karachi but, while I was there, they were always welcome and for some reason just very 'happy' – I call it 'happy rain'. We would go out in our clothes and get drenched and love it. There was something liberating about the rain, maybe it was freedom from the constant 35 degree weather in the summer and the oppressive humidity. And that it washed the dusty hot city clean – though I can't say the knee deep puddles and traffic jams as a result were enjoyable. Nevertheless, rainy, hot days laced with the ...
Read Full Post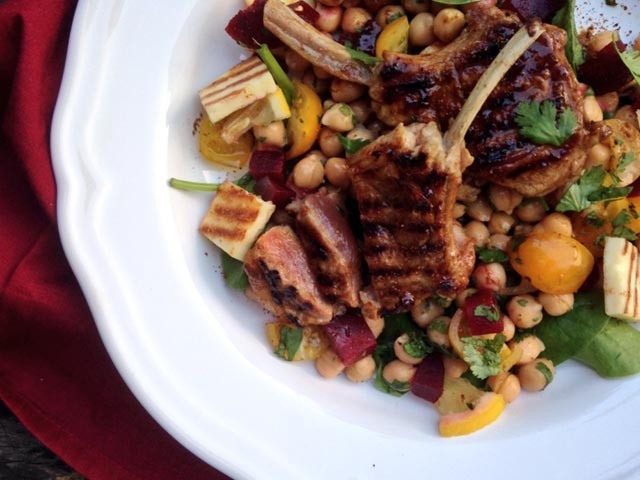 Chickpeas with spice, herbs and lemon are a street snack in Pakistan called chat, with bursts of chat masala, made up of piquant black salt, dried mango powder, cumin, coriander seeds and black pepper; it's a salivating heady mixture that entices all the senses. Topped with lashings of sour tamarind chutney and coriander mint chutney, these are tantalising combinations that speak of a flavour of Pakistan. This salad of mine combines many attributes of my homeland, barbecue lamb is quintessentially Pakistani and I have combined it with an easy chickpea salad based on chat on the streets of Pakistan. I also combine some ...
Read Full Post
Sweltering summers and food-less Ramazans are a rather challenging, patience-testing combination. But not once does it falter the resolve of a believer when it comes to fasting. For people who fast, away from home and, in non-Muslim countries, things are even tougher. The work hours don't change, meaning even when your energy levels are dwindling and your eyes are droopy due to sleep deprivation, you still need to keep on marching. This also means that the expatriate families hardly have time to prepare the elaborate iftar, which we are accustomed to in Pakistan or any other Muslim country. I personally enjoy a ...
Read Full Post