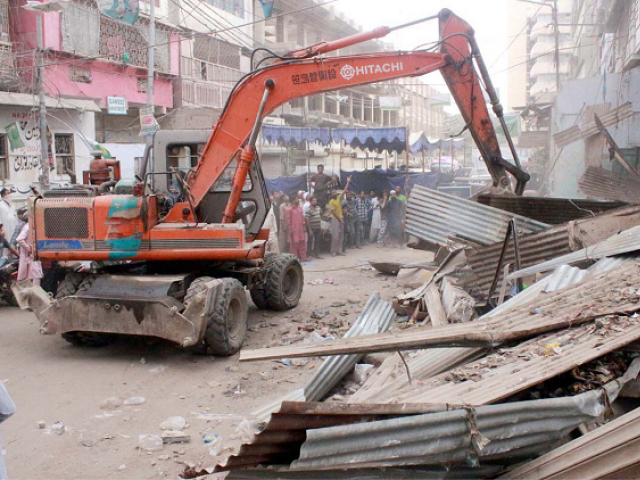 Karachi's recent anti-encroachment drive has caused uproar all across the city over the past few weeks. While some argue that for the sake of 'development', it is perfectly justified to remove the illegal establishments that have existed in the city for decades now, others strongly believe that legality should not take pre-eminence over the need to sustain the livelihoods of the poor. Regardless of which side you take in this debate, the repercussions on certain neighbourhoods of Karachi have been unavoidable. One such neighbourhood is Saddar, where most of the illegal occupations have now been cleared, including some of ...
Read Full Post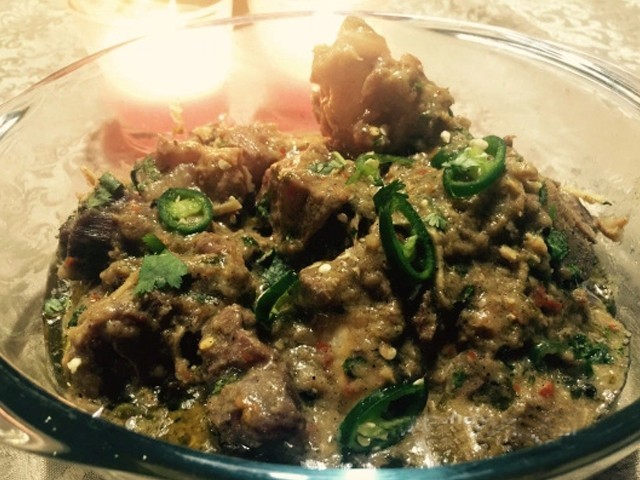 Namakeen gosht karahi is a Pakistani dish, most famous in the northern areas of the country. Although it is a favourite in pretty much all provinces, it is savoured in the north because not many people from the north eat spicy food, hence the salt. Preparing this dish is always a pleasure for me, especially since it's considered a treat at home and makes everyone at the dinner table super happy. It may look daunting to make, but follow this recipe and the aroma of the meat, mixed with the spices, will have you making it again and again.  Ingredients: Goat ...
Read Full Post
We have had some rainy days in Karachi but, while I was there, they were always welcome and for some reason just very 'happy' – I call it 'happy rain'. We would go out in our clothes and get drenched and love it. There was something liberating about the rain, maybe it was freedom from the constant 35 degree weather in the summer and the oppressive humidity. And that it washed the dusty hot city clean – though I can't say the knee deep puddles and traffic jams as a result were enjoyable. Nevertheless, rainy, hot days laced with the ...
Read Full Post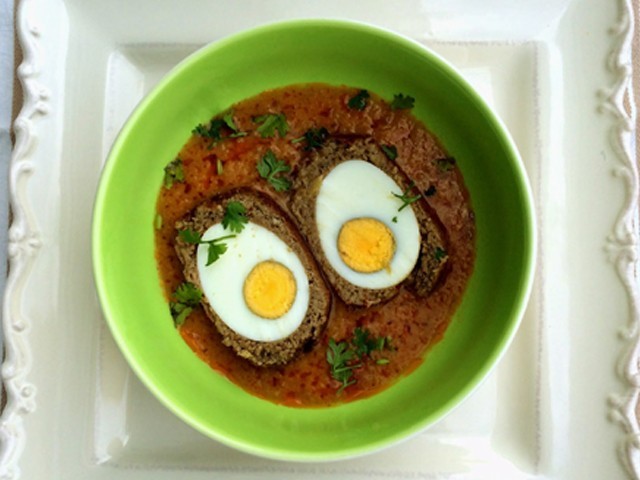 Ramazan is finally over! And here we are celebrating Eidul Fitr in the Far East on Monday. Fasting during the peak summer is a real test of one's faith and endurance. My inquisitive non-Muslim friends often ask me how we, Muslims, survive the long testing hours of fasting without food and water in soaring temperatures. I am not sure they believe me when I tell them that it's a mix of practice and unconditional faith that makes us get through the tough days of fasting and sleep deprivation. It's that time of the year when we feast (read: over eat). Eid menus ...
Read Full Post
An idea struck me while watching this week's episodes of Masterchef Pakistan. The arrival of the Masterchef franchise to a country doesn't necessarily reflect the inherent love for food in that society, but rather it is an example of a country's television-cooking industrial complex reaching a certain level of sophistication. Masterchef requires celebrity chefs and a television audience used to cooking shows. While the country's media is still popularly associated with talk shows and famous anchors, cooking shows have quietly established themselves as mainstays of Pakistani TV, offering competition to both news and general entertainment. When Chef Shae walked in as ...
Read Full Post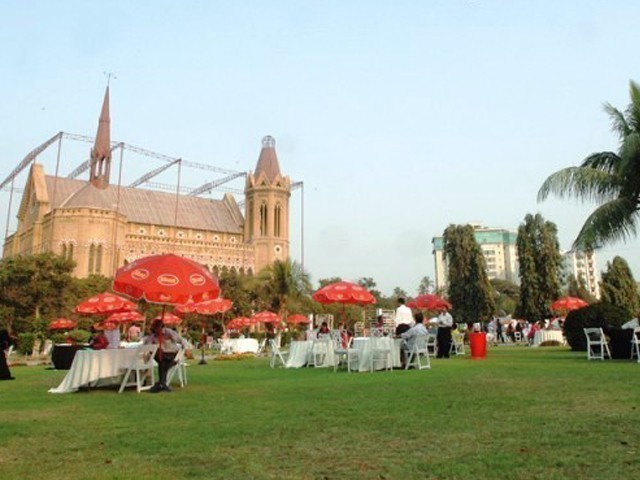 The Karachi Eat Food Festival (KEFF) was probably the event of the decade, at least for Karachi. In spite of so much chaos, paranoia and terror around, the brave Karachiites queued up for two spectacular days of culinary delights at this festival of its own kind. The opening day kicked off in a rather sluggish style with delays on part of the participating vendors which was a bit disappointing for the visitors. However, as things started to settle, the event saw civilised and cultured people, men and women, young and old, visiting the two-day food fest and spending some quality time with ...
Read Full Post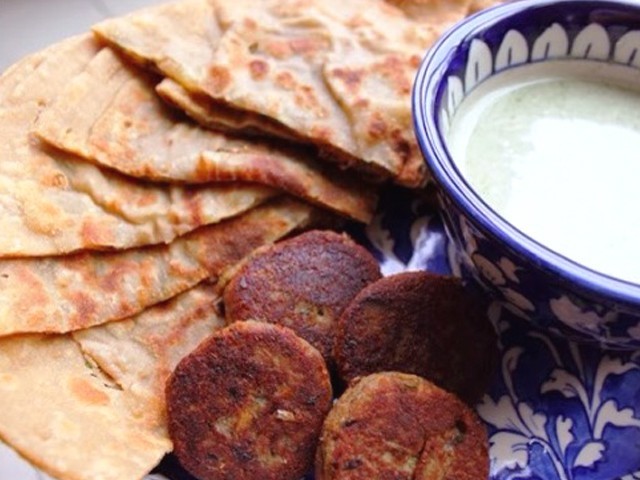 Savoury aloo walay parathay and hot, sweet, milky tea have an unbreakable connection to winter in my head. The reason could be growing up in Pakistan; that's how it used to be in our house. Waking up late on Sunday morning meant it was too late for breakfast and too early for lunch.  But the rumbling tummy could not be ignored. And so, chilly, winter Sunday mornings called for potato-stuffed buttered parathas for brunch served with shami kebabs or Pakistani style spicy omelettes. In my mother's household all parathas were prepared either with home-churned white butter or with homemade desi ghee (clarified butter). As a little girl I remember watching my nani (maternal grandmother) ...
Read Full Post