Being a sequel is such a sad state of existence. You are doomed being stuck between a rock and a hard place. Where critical analysis of a follow-up's cinematic merit is the proverbial stone and the intense comparison with the original work is the unyieldingly rigid wall that they are constantly pushed against. But some sequels have it worse than the rest. Case in point: when you are up against one of the best director-cinematographer duo in current times. And Sicario: Day of the Soldado just happens to be one from the unfortunate bunch. The original movie was a product ...
Read Full Post
While movies should solely be judged on artistic merit, contemporary cinema is not lucky enough to have been afforded this particular luxury. Amongst various other influences, one factor that can really seal the fate of a modern movie is whether it can pass the Bechdel Test. For the uninitiated, the Bechdel Test asks whether a work of fiction features at least two women who talk to each other about something other than a man in the movie. While the aforementioned test might sound arbitrary to some, its primary purpose is to call attention to gender inequality in fiction. For the record, numerous of recent ...
Read Full Post
Welcome back to Los Angeles (LA). The year is 2049 and LA is as grey, rainy and full of neon as it was some 30 years back. The whole landscape might have evolved, but there is no mistaking the fact that this is the same world that cinephiles fell in love with from the Blade Runner. The official trailer of Blade Runner 2049 has recently dropped and the moody and atmospheric world building is exceedingly reminiscent of its predecessor, the original 1982 Ridley Scott's cult classic which was based on Philip Kindred Dick's 1968 short story Do Androids Dream of Electric Sheep? It's not just the visuals; the plot ...
Read Full Post
From the creative mind of Denis Villeneuve that brought you Enemy (2013) and last year's crime-thriller Sicario (2015), here comes a new sci-fi film, Arrival. When a mysterious spacecraft touches down across the globe, an elite team, led by expert linguist Louise Banks (Amy Adams), are brought together to investigate. Joining the cast along Adams are Jeremy Renner and Forest Whitaker. Amy Adams in Arrival (2016).Photo: IMDb As mankind teeters on the verge of global war, Banks and her team race against time for answers. However, to find them, she will take a chance that could threaten her life, and quite possibly be the end of  humanity. Amy Adams and ...
Read Full Post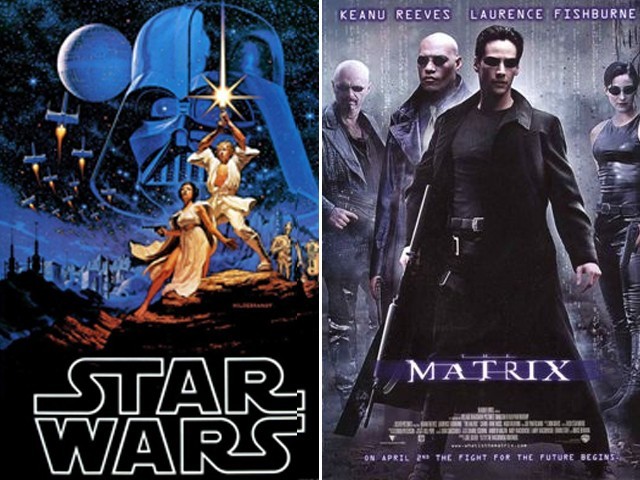 During a question and answer session at the TIFF 2015 (Toronto International Film Festival) filmmaker Charlie Kaufman was asked why big film productions in Hollywood lack the originality of ideas of smaller independent produced films. He replied, "It seems to me that it's a circular problem. People who make movies see things that do well and then they continue to make those things because they continue to do well and that becomes this sort of cycle and everything else becomes excluded from that (…) If you make a superhero movie that looks like it should do well and doesn't do well, you don't get fired ...
Read Full Post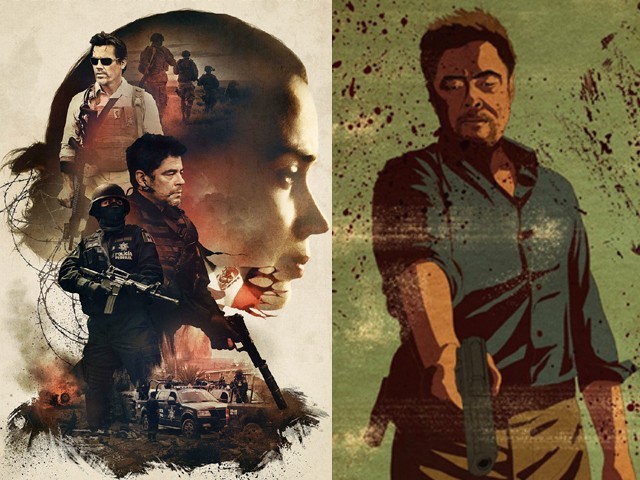 Set against the vapid and treacherous backdrop of the US-Mexican border, Sicario takes us into the dangerous world of drug trafficking, as seen through the lives of covert ops who aim to put an end to it or at least deescalate it. FBI agent Kate Macer (Emily Blunt) is assigned to a special government task force spearheaded by a shady government agent, Matt (Josh Brolin), to help bring down the ever escalating war on drugs. However, when Kate finds out that there's much more to the mission, and her mysterious team member Alejandro (Benicio Del Toro) compared to what she ...
Read Full Post