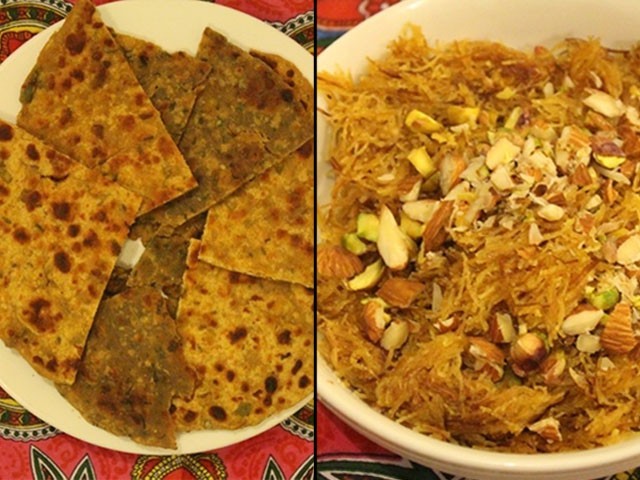 Pakistani winters always remind me of winters spent in my village, the simple life as I call it. No artificiality, no hypocrisy, just contentment. Since I have only ever spent time in a Punjab village setup, I can vouch for their sociability, entrepreneurial skills and of course the food! This is not to say other provinces do not have these characteristics,  just that I wish I can someday explore the unique elements they too are sure to have. Bringing our attention to the food, my mind recalls one village winter delight among many – besan ki roti (gram flour bread). Almost ...
Read Full Post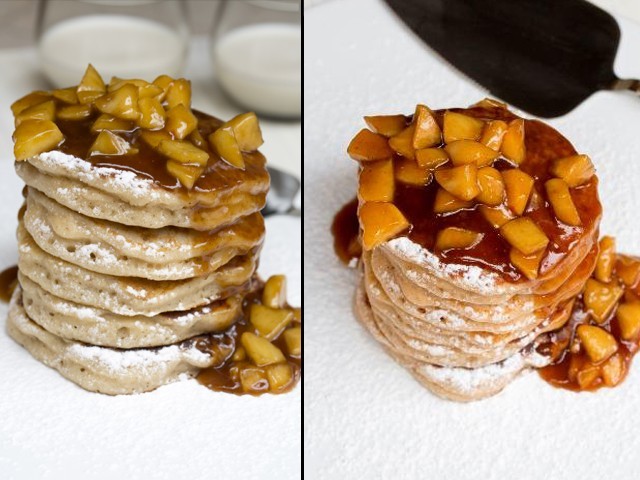 Waking up to a cloudy morning in Karachi gives me a sugar rush. The cloudy skies, the greyish overcast, the breezy wind, umbrage of green foliage and that impenetrable sunlight, all lend to the heart to wander, dream, dance, sing or hit the kitchen and cook some delicious food. As I collected my bowls and spoons, the doors creaked gently from the breeze outside and by the time I was tipping in the flour and leavening agents, the swaying trees were definitely more engaging than the half done pancake batter that lay before me. Pancakes, I feel, are one of the most underrated ...
Read Full Post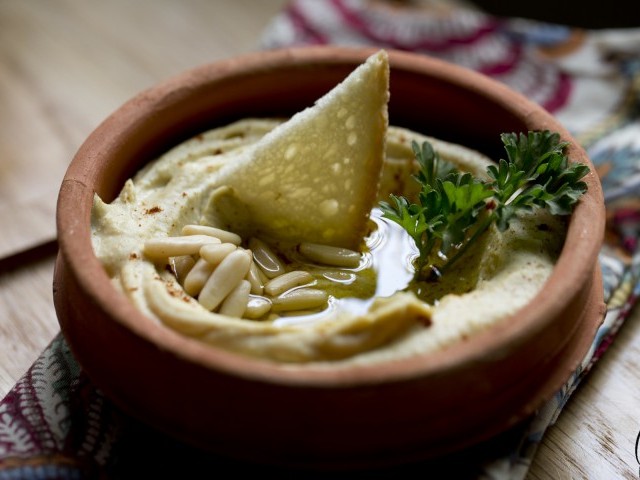 Chop the veggies, whip up gram flour with seasoning, make a paste with water, dip the veggies and fry! Fasting and pakoras are insanely intertwined. Roadside vendors, kiosks, and general stores – all have flaming hot oil pans, centered neatly on busy roads, frying away these crunchy, deep mustard, vegetable fritter devils. Admittedly, they are best eaten after a hot day of fasting, right after gobbling up a mushy sweet date and right before sipping a deep red cold drink. The scrunch, the spice and the saltiness are all addictive. But I protest against this addiction. And this alluded me to think ...
Read Full Post