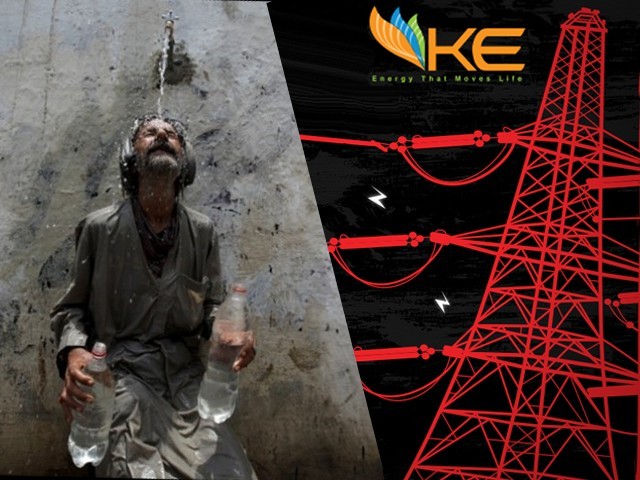 It would be an understatement to claim that the last few days have been a nightmare for the residents of Karachi. Tripped feeders, faulty transformers, broken cables, voltage fluctuations, phases missing for entire days have coupled with the scorching heat to deal a fatal blow to the metropolis. Latest reports indicate that more than 780 people have died as a result of heat stroke, dehydration and heat-related ailments. Naturally, this has resulted in widespread anger with K-Electric. People are attacking offices and beating the staff as a means of venting their frustration over the company's incompetency. Every listening post for the company is ...
Read Full Post
Sindh is witnessing one of the worst heat waves to date, where 350 people have died and the count keeps rising. These are tough times and one feels completely at loss when Mother Nature is so unrelenting. So here are a few things you can do that could help in preventing further loss of life. 1. Invite house help to temporarily stay at your house When faced with adversity, it is best to come together and offer whatever help you can. If you live in an area that isn't receiving the overwhelming amount of load-shedding as other areas are, be kind to your house ...
Read Full Post
The blazing heat of the June sun is slowly giving way to the sweltering, scorching July summer wave, as always. However, this year, July is host to the holy month of Ramazan as well. Along with the piety and prayers, Ramazan heralds the beginning of sumptuous iftars and sleepy sehris. But this time, there will be an added twist. With the power supply playing its agonising game of hide and seek, looming visions of extremely thirsty summer afternoons coming ahead have taken over our minds. Reprieve from this can come only in the form of cooling, sweat-beating summer drinks that are easy to prepare but ...
Read Full Post
When a reporter asked Pope John Paul XXIII how many people worked at the Vatican, he replied, "No more than half of them." When I look around, I agree with his statement. In fact, he could have said one fourth of them or may be even one tenth of them because many people go to work but only a few actually do the work. We live in an age where we need to run with the clock – mere crawling or walking is not sufficient. However, practically speaking, a feeling of drowsiness and inertia during working hours while feeling fresh and energetic during sleeping hours ...
Read Full Post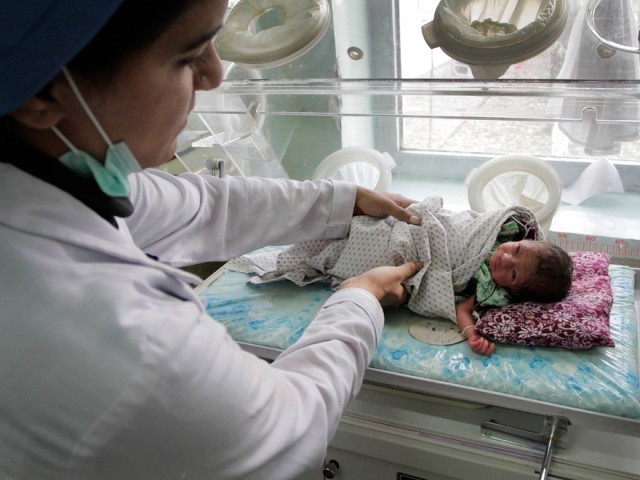 You must have heard stories about doctors or hospital staff giving the 'wrong' injections and blood transfusions which were said to be the cause of death. Although I agree that such tragic mishaps do happen in the field of medicine, I assure you that most doctors would not do anything deliberately to harm a patient. My maid once told me that her nephew had been admitted into the hospital due to some critical illness. Her eyes widened in fear as she told me the way the doctors applied pressure on his rib cage, almost as if trying to kill him, when according to her his condition was not that critical at ...
Read Full Post
The blessed month of Ramazan is a superb opportunity to practice self-restraint, self-accountability as well as a great chance to shift to lighter meals and find a healthier lifestyle. To beat the hot and humid weather, it is imperative to have the right choice of food during this holy month. Avoiding high processed, fatty, oily, spicy, fried foods and having lots of fruity drinks is the key to good health. The pre-dawn meal or Suhoor or Sehri – whatever you may call it – is a vital constituent of Ramazan. Indulging in a healthy Sehri nourishes, hydrates and strengthens the body to cope with ...
Read Full Post
Question: I suffer from chronic headaches. Sometimes, they are so bad that I have to stay in bed for a day or two. What could be causing these and how can I improve the situation? Answer: Chronic pain such as headaches can come from a variety of reasons. The cause could be physical, mental or emotional. Have you had a thorough check-up with your doctor? Headaches could come from any number of causes including anaemia, dental or sinus issues, common colds, eye problems, dehydration or even stress. First of all, make sure to have a thorough medical check-up. Ask your doctor ...
Read Full Post