The Marvel Cinematic Universe (MCU) has been on a record-breaking streak for 10 years now, and this marvellous (pun intended) train seems unstoppable. However, if you look at how many female superheroes this universe has introduced over the past decade, you're in for a shock. Apart from Black Widow (played by Scarlett Johansson), the MCU does not have any other bona fide female superhero, which is quite strange. No, Scarlet Witch (Elizabeth Olsen) does not count in this comparison, and neither does Gamora (Zoe Saldana). Technically, Black Widow doesn't count either, as she has never starred in her own movie and ...
Read Full Post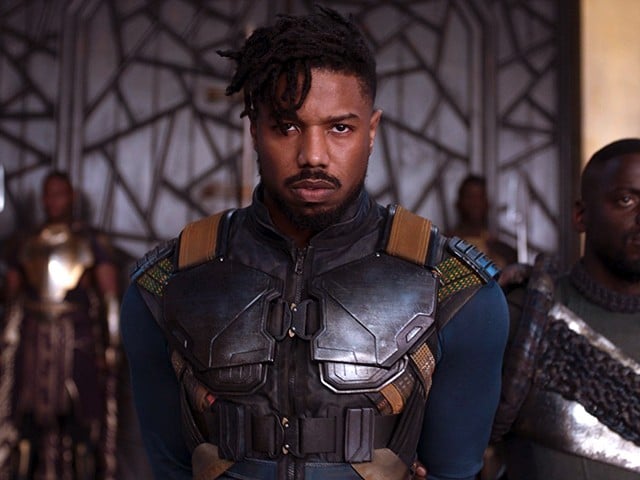 The Marvel Cinematic Universe (MCU) has been a roaring success since its inception in 2008. Superheroes brought by Marvel to the big screen, from Iron Man to Thor to Captain America, have all become a major hit with both audiences and critics alike. However, even though Marvel movies have always been well-received and have shattered box office records time and again, these superhero flicks have somewhat lacked in the antagonist department. Yes, you read that right! Marvel villains are, at best, subpar, barring a few exceptions. If you're asked to name a few Marvel villains, what are the names that will pop ...
Read Full Post
Dear Muhammad, Maryam and Zaynab, Life is a system of cycles. One event or historical phenomenon, which takes place, tends to repeat itself albeit after numerous years. Personal histories and legacies are all the same. As we grow up, we love our parents (biological or otherwise) when we are young. This idealism gives way to rebellion once, we as children, start to explore the world around us and subsequently discover boundaries in the shape of rules and limitations set by our parents. The rebellion may or may not increase in each individual case but it is there to some extent. This rebellion stabilises when we are ...
Read Full Post
Well guess what? As sure as night follows day, we have got another movie where Tom Cruise is seen doing what he does best. He is literally 'off to the races' again in the reboot of Brendan Fraser's action-adventure hit The Mummy. So what exactly is Tommy boy bringing to the table – other than running around like an absolute maniac – this time around? How about we delve deep into the preview material to find that out. Tom Cruise in The Mummy (2017)Photo: IMDb Set to the tune of the Rolling Stones' 'Paint It Black', the trailer ...
Read Full Post
One thing I can never wrap my head around is the bizarre fact that all of Zack Snyder's DC Comics' movie adaptations are shot in the dark. Do they not experience daytime in the DC Extended Universe (DCEU)? With this slight moan out of the way, let's turn our collective attention towards DC Comics' answer to Marvel's Avengers. The first full Justice League trailer just dropped and the entire internet world is in a state of meltdown. In a world where 'The Avengers' already exist, you've got to seriously up the ante if you plan on introducing a rival, and by the looks of it, this is ...
Read Full Post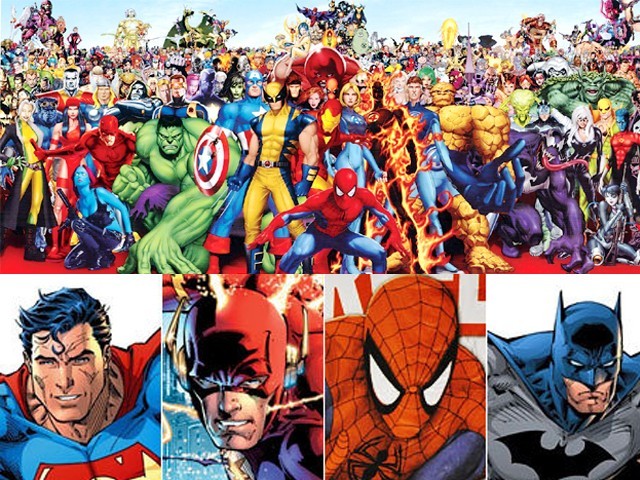 Since the advent of literary print there is one word that comes to mind whenever you hear of comics: superheroes. Superhero comics burst onto the scene with the introduction of Superman, Batman and Wonder Woman in the late 1930s. Superman represented the hero we all wanted to be: someone who had the power to move planets, and yet, chose to do good for the world and its people. Batman portrayed the humanistic flaws; how our tragedies and mistakes could be used as motivation to become a hero. And Wonder Woman, who was a symbol for feminism and political hierarchy. These formed the trifecta of DC comics, along with Marvel, and they ...
Read Full Post
Having lowered the bar of expectation to such an extent that it disappeared from my own eyesight, I felt vaguely prepared for another venture into the Hasbro franchise's latest offering – Transformers: Age of Extinction. I'll get to the irony of the title a little later on in this piece. First off, I am a huge transformers fan. From the cartoon movie, to the comic books, TV series and the action figures, I've been through all the different stages of growing up with this franchise… and then in walked Michael Bay. Director Michael Bay attends the european premiere of ...
Read Full Post
Batman is a muscular and charismatic character, created by DC Comics, who has a large fan base and millions of followers. His mysterious moves and unique costumes have become a symbol of power. His persona demands reverence. In other words, he is probably one of the best action heroes ever created. Now imagine, what would happen if our government decides to hire Batman for his 'services'? The increasing crime rates in Pakistan warrant a superhero, no doubt about that. However, would Batman be able to use his extraordinary powers to stop con artists and terrorists from creating more mayhem? Do you think Batman ...
Read Full Post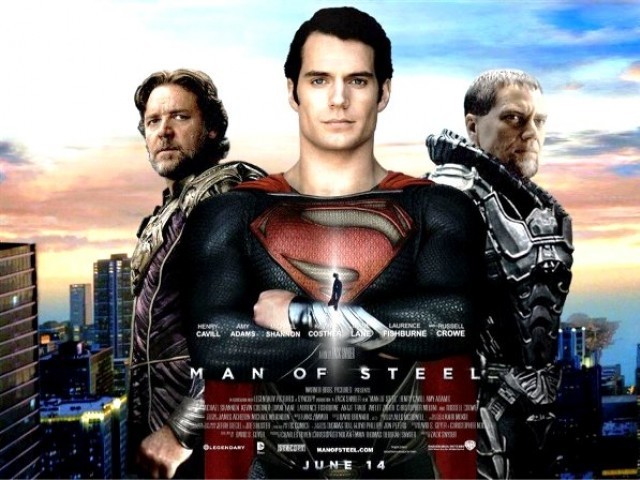 An oft-heard phrase these days amongst comic book fans is, "The Dark Knight Trilogy has ruined all future comic book adaptations". This could mean two things, the trilogy was so amazing that all future efforts have an impossibly high bar to reach or the incredible success of the trilogy means all future efforts will be shepherded by studios into being more "real/dark/gritty". Both are true in varying ways. Batman is a unique character. He has no superpowers, apart from fabulous wealth and slight insanity. His gadgets can all be distilled into existing or easily imaginable variants unlike the only other rich ...
Read Full Post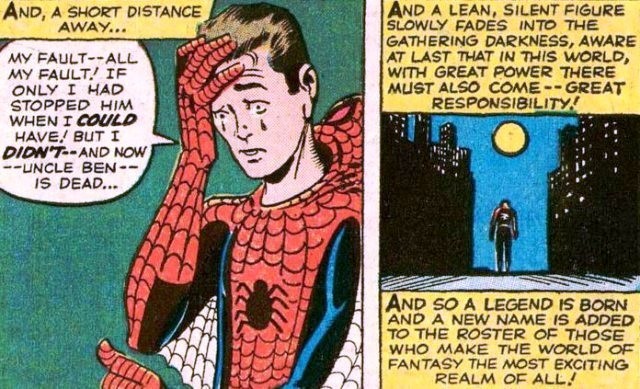 Life is hard to explain to say the least. Being good doesn't necessarily mean that everything will work out well. In fact, it almost never does. Reality hits you hard but you have to keep your chin up and move on. These are the life's lessons I learned, neither from my father nor from my high school teacher. I learned them from the amazing Spider-Man. But to be precise, this article is not about Spider-Man per se. It's about the guy behind the mask. You know, the nerdy and not so popular Peter Parker. Growing up, I was never a confident ...
Read Full Post