Mumtaz Qadri is a convicted killer – a man who shot his own boss in cold blood, then Punjab Governor Salman Taseer, for taking a stand in favour of minorities being unfairly prosecuted under a draconian and archaic law. Since his heinous crime, Qadri has become a beacon for the insane in this country; a symbol to which extremists flock like birds flying south for the winter, or like suicidal moths burning themselves on tube lights. Never mind the fact that Qadri threatened to take his own life (which honestly, is like threatening to gift someone a Ferrari); a clear violation of Islam's anti-suicide rule. This ...
Read Full Post
I spent my childhood playing in daisy-filled meadows, walking the pakdandis and exploring the narrow roads of Nathiagali. I have drifted along these pakdandis for miles, getting lost in the green hills only to be brought home by the villagers who witnessed us growing up. My family and I are blessed that we can flee to the Galiyats, escaping the hustle bustle and frenzy that has seeped into almost every other city in Pakistan. The hill station has been my parents and grandparents retreat of choice since the 60s. This year brings the fourth generation of our family to the Galiyats at a ...
Read Full Post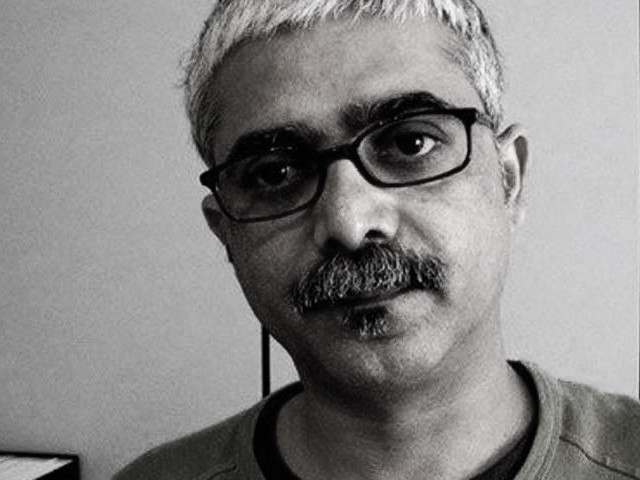 "I really don't know how to play the sitaar," I said. To which he asked if I knew how to feel. I realised then that first impressions are deceptive in most cases. I had walked into my music lesson on a Sunday afternoon to find a man with salt-and-pepper hair perched comfortably in the lounge. I had dismissed him as I struggled with the complexity of the various instruments around me. When he nonchalantly handed me the sitaar, I was convinced that he had made a mistake. But he had not. I had. I had missed the sharp glint of humour in his eyes that I would later realise was ...
Read Full Post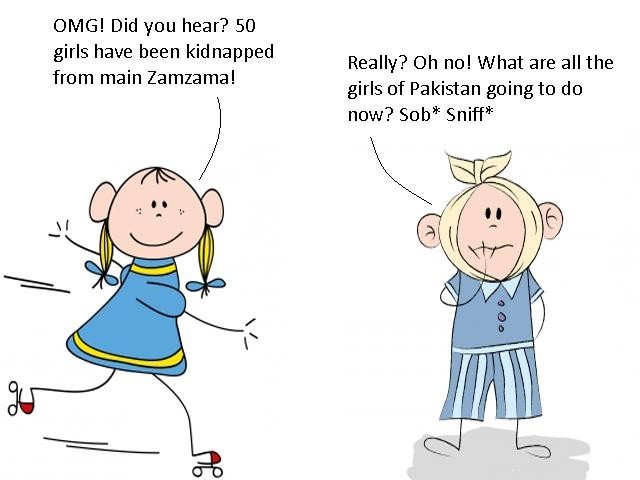 Have you heard? There's a rumour epidemic in town. On March 6, when random firing broke out all over the city, the rumour mill went into overdrive. As the afternoon progressed we saw petrol pumps and shops closing, firing around the city and tales of an indefinite strike. There were traffic jams as people rushed to get home and grocery stores were packed due to panic buying. This was all fact. What caused it all was something of a mystery. SMS, phone lines, WhatsApp, Twitter and Facebook were abuzz. Sure, people wanted to make sure loved ones were safe and warn friends ...
Read Full Post
With the much-talked about launch of the PTV English news channel, there is an interesting mix of feelings about it in the market. For most people like myself there is little doubt that the news channel will see the unfortunate end that Geo English, Dawn News and Express 24/7 have already faced. There no longer remains a complicated formula to predict the result. It is simple – in a free market there are only two ways to survive. You have to cater to demand and you have to be the best at what you do. Both ingredients are missing in the expansionary move ...
Read Full Post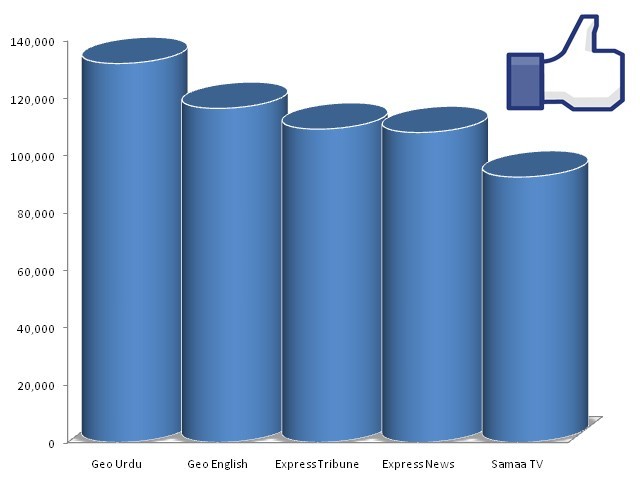 The need to be 'social' online is shaping up to be a new rat race for clicks, comments and user engagement among local news media outlets. With an estimated 20 million Pakistanis online and over six million on Facebook, the ability to convert these numbers into tangible, easy-to-measure consumers of news content is, even at this early stage, a new measure of success. Currently media groups are focused on growth and expansion of their user bases (via their sites or social media channels), experimenting with forms of content and content sharing mechanisms and for some, the first phases of trying to ...
Read Full Post
During a job interview in Lahore, at the purpose built headquarters of a soon-to-launch news channel, I was asked how I felt about hosting an English language program to cater to the expats responsible for many important decisions. My response back in 2008; the ones who matter already have the means to get the information they need. The idea of an English language news program was great, but not to satisfy the appetites of expats. It was important, first, to satisfy the needs of our own people. The most common response to my idealism – as it was usually considered – ...
Read Full Post