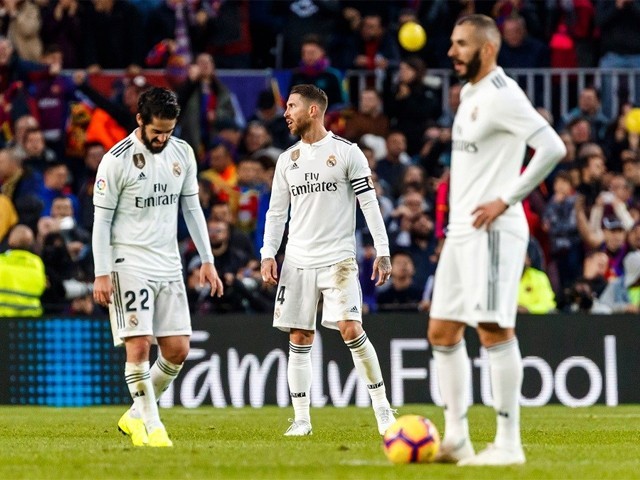 Over the years, Real Madrid have established themselves as a club which is synonymous with success. But sustained success comes at a cost in terms of regular big money signings. Real Madrid players celebrate the victory after winning against Liverpool FC in the UEFA Champions League final football match at the Olimpiyskiy stadium in Kiev, Ukraine, on May 26, 2018. Photo: Getty Bearing in mind the dynamics of modern day football, it is increasingly evident that in order to survive and thrive amongst the footballing giants, all the top clubs tend to chalk out a transfer policy ...
Read Full Post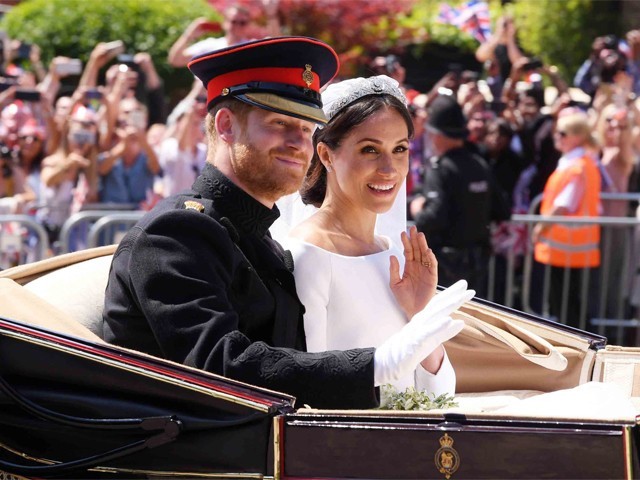 On Saturday morning, inside St George's Cathedral, situated in the grounds of the historic Windsor Castle, Prince Harry, the youngest son of Prince Charles and the late Princess Diana Spencer, exchanged his wedding vows with Meghan Markle, now Her Royal Highness The Duchess of Sussex. This very Anglo-American tying the knot represents a poignant moment in the contemporary history of the British Monarchy, which according to the tabloid press, has entered into a new age of 'multicultural traditionalism', as foreign cultural mores seem to have joined in a comfortable union with the emotionally reserved and aristocratic English sensibility. The Americans, ...
Read Full Post
Being a hard-core Liverpool (LFC) fan, hating Manchester United (Man Utd) and anything associated with it is part of my soccer DNA – Football tribalism at its fanatical best! So unsurprisingly, when it comes to rating David Robert Joseph Beckham, I always thought the ex Man Utd player was an overrated footballer. It's not just his on-field abilities that underwhelmed me, I also could never wrap my head around the media circus that David Beckham's supposedly off-the-field iconic status attracted.
Loading ...
So when a couple of days back I found myself liking a 'shared' Facebook status of his, it naturally was ...
Read Full Post
According to a 2015 issue of Forbes Magazine, Manchester United became the richest English club, boasting of $3.10 billion as their net worth, as well as being ranked third in the world after the two Spanish giants, Real Madrid and Futbol Club (FC) Barcelona. Recently, United revealed its new Adidas home kit and it is reminiscent of their shirts from the 80s and 90s. They had signed a 10-year deal worth £750 million in partnership with the Premier League club, allowing themselves to climb the ladder of success. Photo: Football.co.uk United's success and prominence has been due to some of the clubs most significant personalities, who have guided it towards such ...
Read Full Post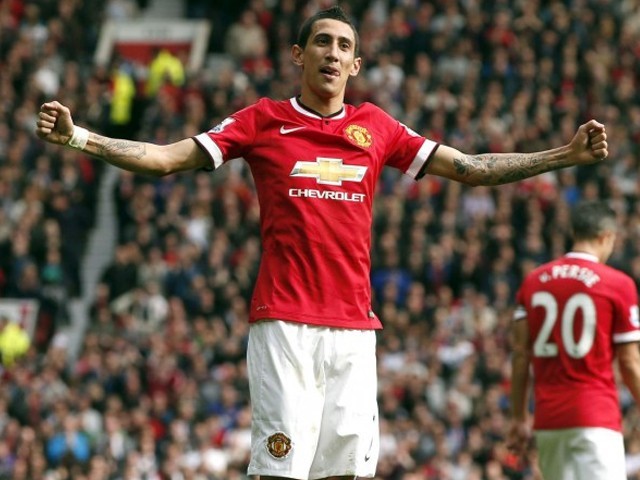 August 28, 2014 was a heart-breaking day for many Real Madrid fans as well as for all the rival clubs of Manchester United and their fans. United's signing of a world class winger and extremely skilled midfielder just boosted the confidence of the torn and broken football team. As soon as he joined the club, he proved he was worth the money the club paid for him. Ángel Fabián Di María Hernández, commonly known as Ángel Di María signed a five year contract on August 28, 2014 with one of the greatest, glorious and most successful clubs in English football history, Manchester United. ...
Read Full Post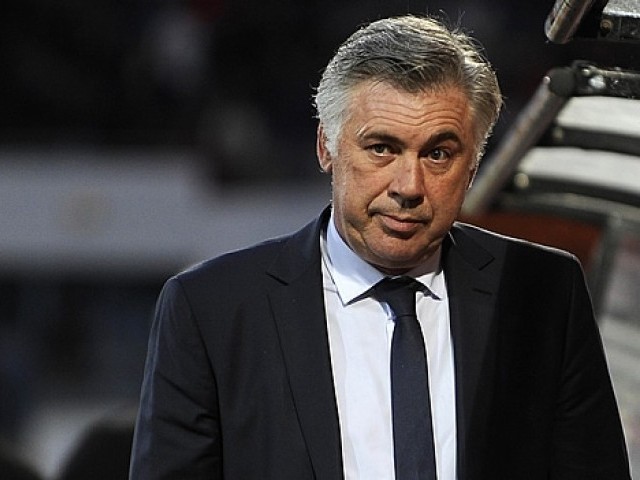 Florentino Perez, Real Madrid fans and everybody connected to the club are breathing easy now. And why shouldn't they? At long last, their tenth European title has been secured. The obsession for La Decima has been put to bed once and for all, after a dozen long years of hysteria. Real Madrid's captain Iker Casillas and team celebrate with the trophy after defeating Atletico Madrid in their Champions League final. Photo: Reuters In 2002, Real Madrid marked their centenary year with their ninth European triumph. In the rain in Glasgow, Zinedine Zidane's unforgettable volley sealed a 2-1 win over Germany's Bayer Leverkusen. ...
Read Full Post
Now that the euphoria of Louis van Gaal's appointment as Manchester United's new manager has evaporated, it is worth assessing the scale of the task he has at hand. After seeing the club encounter their worst run of form in a generation, the ruling Glazer family and executive vice-chairman Ed Woodward decided to sack the hapless David Moyes. After weeks of speculation of his appointment, Van Gaal was finally confirmed as the new manager on May 19, 2014. However, he has plenty of work to do to bring the recently displaced English champions back to where they belong. Ryan Giggs (R) and David ...
Read Full Post
David Beckham has finally drawn curtains on his glamorous 21-year career. Notice the word "glamorous" in my opening sentence and the absence of a single word about football. I won't shy away from saying I did that on purpose because the notion I'm going to present in my piece here is something that has divided the opinion of the footballing world throughout the glittery career of the former England captain. Have you ever wondered what would happen if Imran Khan didn't look like he did or didn't have a charming personality? Would he still have the crazy fan following that ...
Read Full Post
The long awaited London Olympics 2012 opening ceremony finally took place last night! Had it not been for the convincing tweets from literally everyone on my Twitter timeline, I don't think I would have watched it, but I'm glad I did. Here are some tweets that tempted me to tune in to watch one of the most glorious Olympics opening ceremonies I've ever seen. Faizan Lakhani @faizanlakhani Genius, that was really unexpected selection to lit the Olympic cauldron, liked it. #OpeningCeremony #London2012 Farrukh Not Farooq @Karafornication The whole London Olympics ceremony is basically the opening theme of Game Of Thrones Salman Ahmed Khan @SAKsays Totally entranced by the opening ceremony of #London2012 olympics !! So I've decided ...
Read Full Post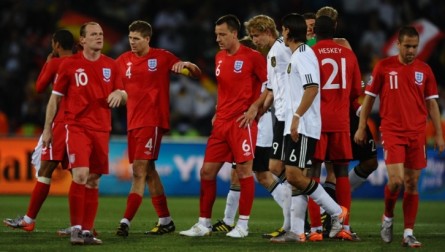 While the UK media did a great job of propping up the English side in the run up to the 2010 World Cup, nothing but the results can speak for their performance. That anyone genuinely thought England could lift the World Cup this year, is a testament to how members of the media can sway public opinion on things one wouldn't usually give a second thought to were one to calmly focus on the facts instead. I'll get straight to it, here are four signs that went unnoticed by Englands Coaching Staff and its fans, who blindly followed England to ...
Read Full Post