Dates are a popular staple food in the diet of the Arabian Peninsula. They are a symbol of Arabic hospitality. They are often served as a quick 'pick-me-up' snack and are particularly consumed when breaking fast during the holy month of Ramazan among Muslim communities around the world. On account of their unique attributes, dates represent a unique bond between Muslim communities. I relate to them both culturally and religiously, and find them to be a mystical sweet snack. Living in America, I find nutritious dates in abundance at the grocery store. They are widely consumed as a snack, in salads, ...
Read Full Post
Looking for a different way to "date" this Ramazan? Then check out these recipes for three delicious (and easy) ways to eat dates come sundown. They only take a few minutes to prepare but will definitely give your daily date some serious pizzazz! You only need a handful of ingredients to bring these recipes to life. I like to serve them up on a massive platter and let loved ones pick away at them throughout the night.  Popping your dates in the oven makes them taste even more beautiful – like salted caramel. Ingredients: Honey dates – 16 Sunflower oil – 1 tbsp Himalayan ...
Read Full Post
In my ancestral home in Lahore, on Eidul Fitr, our table is adorned with Bohemian crystal bowls filled with fruit or chickpea chaat and mithai in kitsch colours, laid out on silver platters. But as in many homes across Pakistan, it is the vermicelli pudding,the seviyan, which is the pièce de résistance on the table. This Eid, why not add other items to your menu for the feast? Present your guests with a saffron-imbued cold drink – Shahi Zafran ka sherbet – upon their arrival. The dollop of fresh cream on top with pistachio dust is a lovely way to do something a little extra special on Eid. After your ...
Read Full Post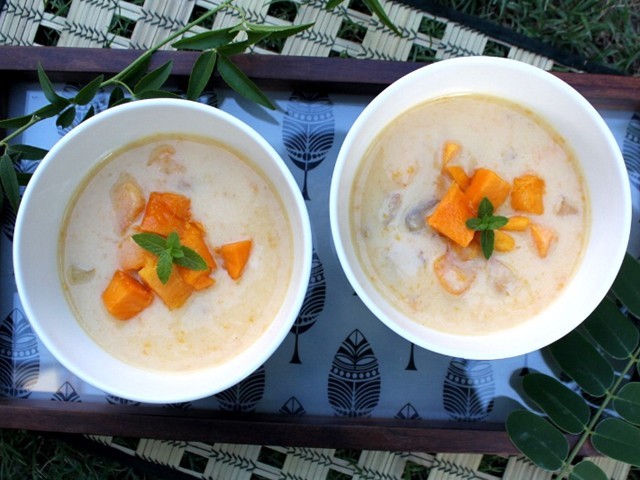 Mango season and Ramazan have been coinciding since the last few years. Hence, my love for mangoes has made me incorporate mangoes in my Iftar regularly. With June's blistering heat around, one longs for things that are cold and refreshing while breaking the fast. This simple and easy to make mango yogurt provides that along with appropriate nutrition. I always save an extra bowl for Sehri as well. Hope you will try it out. Ingredients: Unsweetened Yogurt – 500 grams Sugar – ¼ cup Mangoes – 3 medium-sized (cubed) Dates – 8 (pitted and chopped) Fresh Apricot (Khobani) – 5 to 8 (pitted and chopped) Almonds – 8 to 10 (coarsely chopped) Method: 1. Add sugar to the yogurt and mix ...
Read Full Post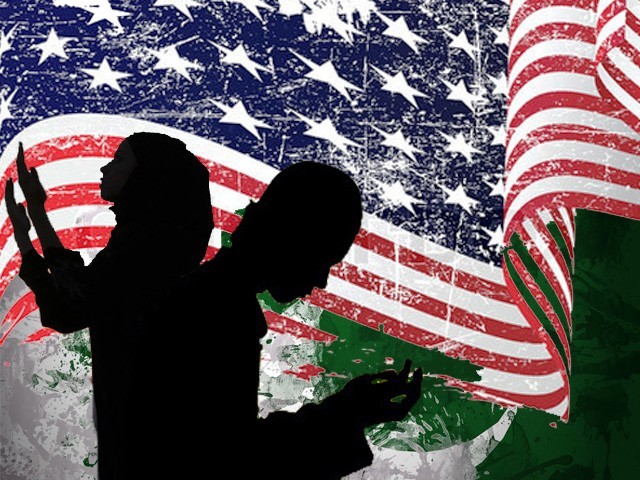 The most awaited Islamic month, Ramazan, is here. Muslims around the globe observe this month in their own, unique way. In Pakistan, people are usually busy buying groceries, making regular trips to the tailors to get their Eid outfits stitched, setting up their houses, planning iftar parties and praying – all in that order. Ramazan in the United States is celebrated differently, however. Muslims try to change their timings and cut down their work shifts so that they stay fresh for taraweeh prayers and late night qayaam. As an American Muslim, it is a great test to stay patient while fasting and dealing with ...
Read Full Post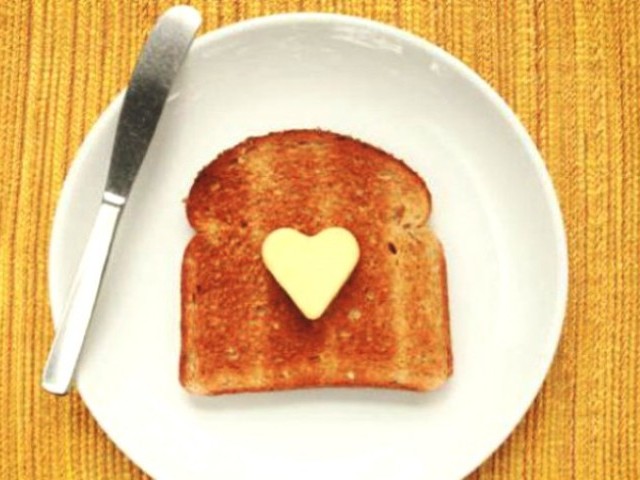 Heart break is as fundamental to life as breathing. We are all born, learn to walk, laugh, cry and eventually get our heart broken. To get over a broken heart and move on, what we need is a supportive shoulder, a patient listener and most importantly — food. In my work as a nutritionist, I have come across a term called 'Break-up Diet'. This is a diet that almost everyone follows at one time or another. We have all devoured countless bars of chocolate and tonnes of ice cream tubs in an effort to lessen the throbbing pain in an attempt to fill the ...
Read Full Post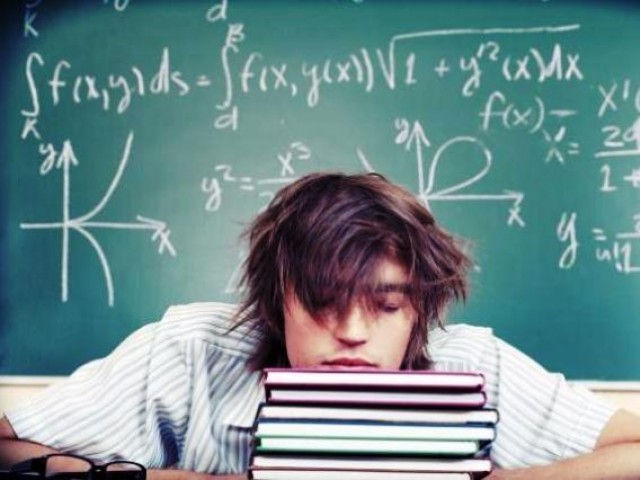 When I first enrolled in a dental college in Karachi, I was expecting to be done with my Bachelors in Dental Surgery within four years. However, that dream seems to have fizzled out. As each day passes, I sit at home, wondering when I will get the opportunity to write my exams and move on to second year. The institutes that are affiliated with the University of Karachi are required to conduct their exams at the end of the year, which occur at a time specified by the KU. When I and the rest of the students of course, were ...
Read Full Post