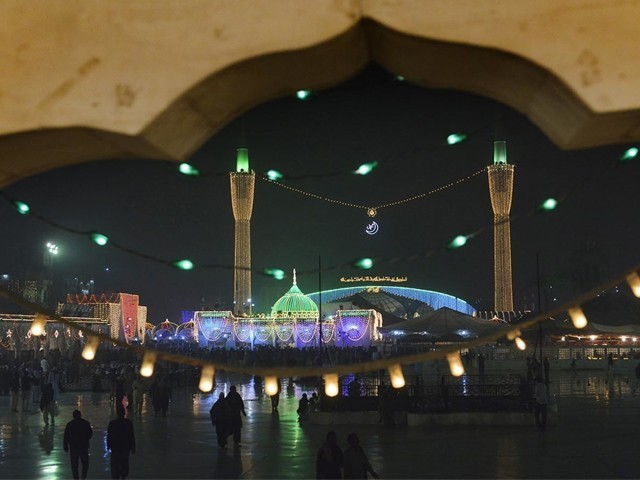 Two weeks ago, on Friday night, a friend and I decided to go to Old Lahore for dinner. It was the last night of Data Sahib's Urs, and all the major roads in Lahore, from Mall Road to Azadi Chowk, were blocked. Hence, we parked at Anarkali and took a rickshaw to Lohari. From there onwards, we decided to walk, through the Data Darbar precinct and towards the old city. Most of the streets in the area were barricaded. We passed a small check-post near Mori Gate, and saw an even bigger one just outside the Darbar precinct, where I asked a police officer ...
Read Full Post
I grew up visiting nooks and corners of Lahore with my father as a weekend trip. From Lahore Fort to Data Darbar, streets of Bhati Gate to Anarkali food street, my father made sure that Lahore's heritage was a major part of my upbringing. This urge to visit Lahore has been there in my heart ever since and I go out on the streets to replenish it every now and then. For more than a year, I have been going out to the walled city, talking to people, understanding their stories and clicking their portraits. I don't consider myself a photographer, ...
Read Full Post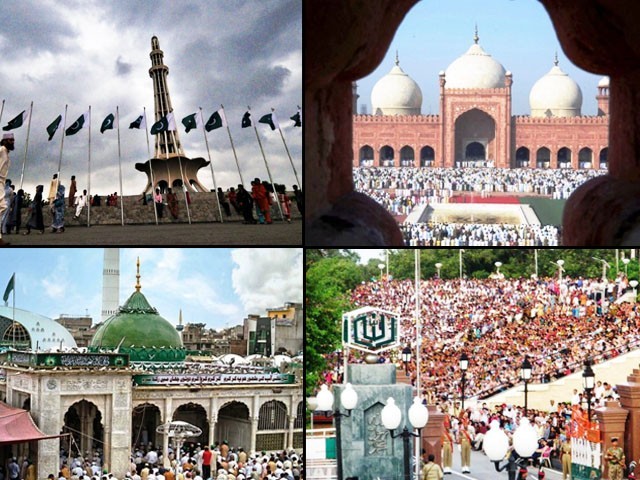 Lahore is the heart of Pakistan.  It is a city impossible to ignore with all its festivities, rich culture, and scrumptious food. Even when the subcontinent's partition was underway, both Indians and Pakistanis yearned for Lahore's inclusion in their respective homelands. According to an old, famous Punjabi quote, "Jinnay Lahore nai whekhya, o jammia nai!" (If you haven't seen Lahore, you have not been born) Such is the affiliation and regard held for a city that has a profound historic charm, evergreen gardens, and food-loving people as some of its primary assets. With the emergence of new shopping malls, fashion boutiques and endless restaurants, the metropolis ...
Read Full Post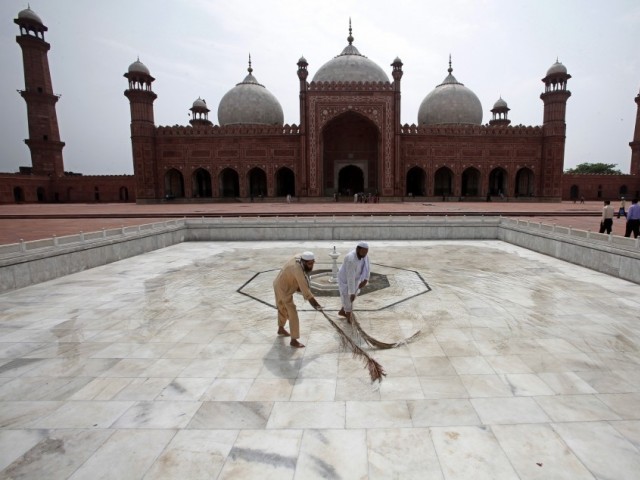 Every city or town in Pakistan is famous for one thing or the other. However, for us Lahoris, all arguments cease to matter before our simple motto – Lahore Lahore ae (Lahore is Lahore). Here are a few reasons as to why I'd choose Lahore over any other city in Pakistan. Data ki nagri Pakistan is very fortunate that many great sufi saints lived in this part of the world and all our major cities have different shrines. But not many cities have a title like Data ki nagri. The shrine of Hazrat Data Ganj Bakhsh Ali Hajveri brings many to Lahore and keeps many connected to the ...
Read Full Post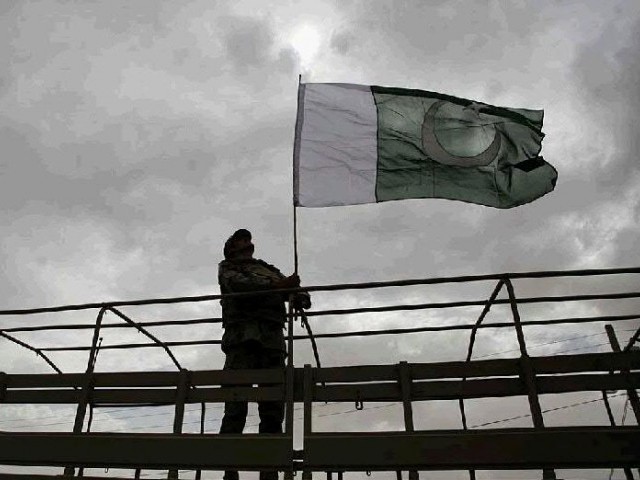 June 4, 1947, Lahore The air was filled with joy. As he walked through the crowded streets of the walled city, Ahmed could see the excitement on people's faces. His heart raced with joy at what had been achieved. The viceroy had just finished his speech on the radio. India was to be divided; Pakistan would no longer be a dream! The moment of triumph was bitter-sweet. Mixed with the joy of Pakistan's creation was the sad memory of those who had laid their lives to make this moment possible, freedom had not been cheap. Lost in his thoughts, Ahmed was startled by gunshots ...
Read Full Post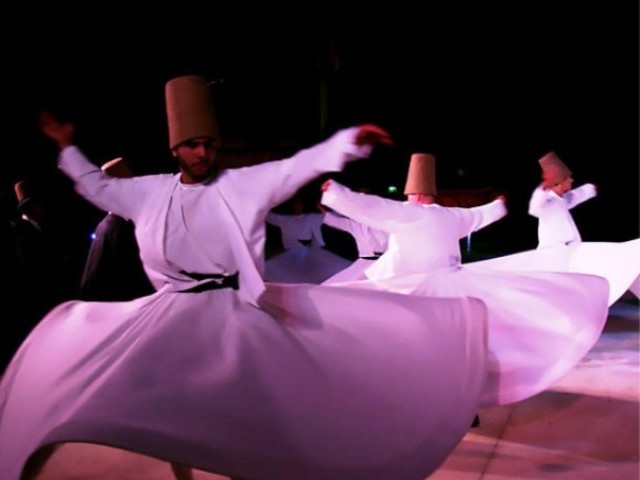 The national politics have brought us to a point where everybody is engaged in a religious debate. While my contemporaries brave the treacherous ocean's currents, I, for one, have to plead ignorance of the finer points of the Quran and Hadith studies. Akbar's verse – I never entered a debate about religion, for I always lacked the extra intelligence it required – has served me well in the perilous times we live in. So it's not as if I am preparing to enter the debate now; just wondering about the blessed moment when Faiz Ahmed Faiz did. A word first ...
Read Full Post
In a way, the recent suicide attack in Lahore is the first of a kind. The suicide attacks so far had had a target each; this one had two. It killed, or tried to kill, two birds with one stone. There was a sea of devotees brimming over at Data Darbar on account of the urs. At nearby Karbala Gamay Shah, the mourners milled around in anticipation of a chehlum procession slowly winding its way towards it. Great planning, one must say, for this way the attack had an impact on two fronts. Of course, both gatherings, from the planner's ...
Read Full Post
The wanna-be Talibans are at it again. In Lahore their success with these crackers is the height of absurdity. Petty groups and moral police have been active since October 2008, hitting the very fabric of the way life is lived and they are succeeding. Honestly speaking, I always say a little prayer of relief every time an explosion turns out to be low intensity because there aren't serious casualties. But even if these low intensity bombs, crackers, home made bombs etc do not result in a bloodbath, they still provide cause for celebration to the 'wanna-be' Talibans, because they achieve what they set out ...
Read Full Post
The cycle continues. It is one of tragic proportions, one soaked in tears and blood, pierced by the wails of the bereaved, but it is a cycle nonetheless. Wake up, hear about the latest attack, find out the gory details, and return to your work after the initial shock wears off. Go home, switch on the TV, and watch, mutely, as the media dissects every possible detail of the atrocity. Sob, perhaps, when the images of the fallen are flashed. Many might even yell out in frustration when a minister appears onscreen, passing what is surely now a well-rehearsed ...
Read Full Post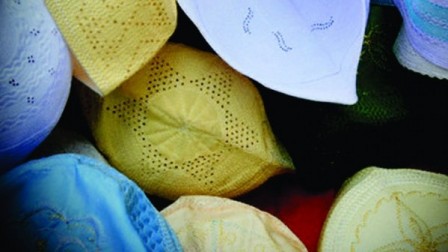 "No Muslim can attack Data Darbar" Rehman Malik said echoing one of the earliest debates of Muslim civilisation: whether a Muslim who killed another remains a Muslim or not. There were three answers to this debate. The first one coming from the Kharjites (Literalists) claiming that the Muslim who killed another Muslim is no longer a Muslim. Murjites (One of the earliest sects of Islam to believe in the postponement of judgement) believed that a Muslim remains a Muslim even after killing another Muslim. Mutazalites (rationalists) took a middle position saying that the status of a Muslim killing another Muslim is neither of ...
Read Full Post