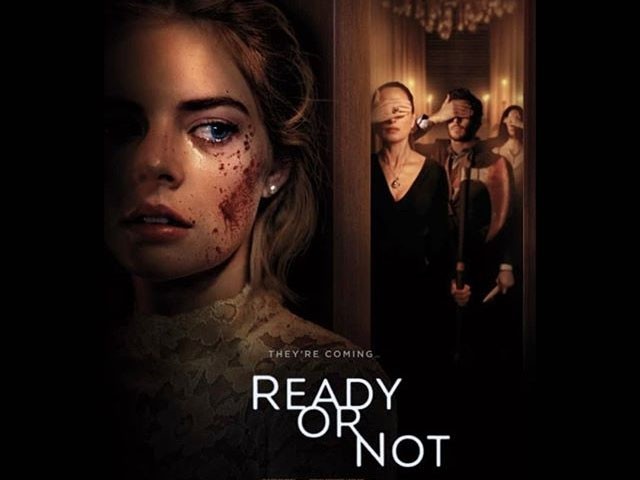 Summer season at the box office usually means a cascade of blockbusters ranging from superhero movies to big-budget action flicks with a few animated movies, and now live-action animated movies, thrown in for good measure. These are movies that, after nearly a year of aggressive marketing, aim to cash-in on what is considered to be the prime season for moviegoers. It is, therefore, a surprise when a film like Ready or Not comes out during the same time; a film that has neither the year-long anticipation nor the massive budget and cast of well-known actors. Its low budget can be illustrated by the fact ...
Read Full Post
Ever so often we find ourselves utterly enchanted by a film we know so little about. That diamond in the rough or that under seen Indie gem turns out to be one of the best movies we have seen in months and suddenly we question why we knew so little about that very movie. The upcoming film The Art of Self-Defence seems very much in the same wheelhouse. The movie stars Jesse Eisenberg as a timid man, trying to learn to protect himself in the wake of a seemingly random but violent beating. The first teaser gives scant details regarding the plot ...
Read Full Post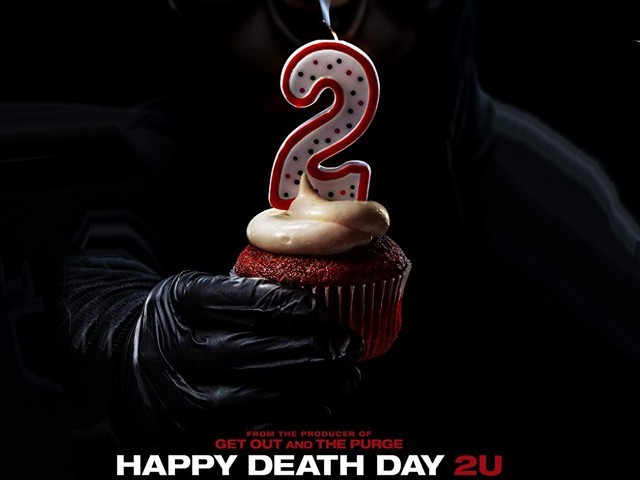 It may not have been a cinematic masterpiece, but 2017's Happy Death Day was a fun black comedy that put together the idea behind the Harold Ramis classic Groundhog Day and the conceit of a slasher thriller. Combined with an impressive lead performance by the charming Jessica Rothe, the result may have been silly but it was certainly entertaining. For its sequel, Happy Death Day 2U, writer and director Christopher Landon has thrown some Back to the Future into the mix and blended sci-fi, comedy, and horror into an enjoyable concoction. A sequence of events leads us back, once again, to the accursed Monday the 18th, the day ...
Read Full Post
The moment the posters for Irrfan Khan's upcoming dark comedy Blackmail were released, with the actor wearing a paper bag over his face while he stood bare chested in his boxers, I knew it then and there that we were in for a treat! Khan rarely misses that quality movie mark and the kind of movies he does are always a little different than what Bollywood usually has in stores for us. The trailer of the movie released recently, and as expected, it seems like one hell of a ride. The trailer, with a 150-second runtime, is hilarious and quite intense. Usually, Bollywood ...
Read Full Post
Recently, Bollywood has been producing movies that range from romantic flicks to action-packed extravaganzas and it has been slightly redundant. Thus, Newton comes as a breath of fresh air to Indian cinema. Directed by Amit Masurkar, this movie has been chosen as India's official entry for the Oscars. That itself, sets up a pretty high standard. The trailer itself is powerful enough to compel you to watch the movie. The movie tells the tale of Newton Kumar (Rajkummar Rao), a government clerk who recently started his career. Despite his lack of experience, he is sent on a mission to conduct fair Lok Sabha elections in a Naxalite-Maoist ...
Read Full Post
With Los Angeles 1977 as the movie's backdrop, two low-life private investigators (Healy and Holland) are hot on Misty Mountains' trail. They are trying to find out why Misty, a porn star, committed suicide. As the story follows through, they soon discover that a conspiracy hides behind this facade of deception and murder. The Nice Guys is the third film by acclaimed director of Kiss Kiss, Bang Bang and Iron Man 3, Shane Black. This delightful dark comedy/buddy cop film stars Russell Crowe, Ryan Gosling, Angourie Rice and Matt Bomer. Russell Crowe and Ryan GoslingPhoto: IMDb Ryan Gosling and Angourie RicePhoto: IMDb [caption id="" ...
Read Full Post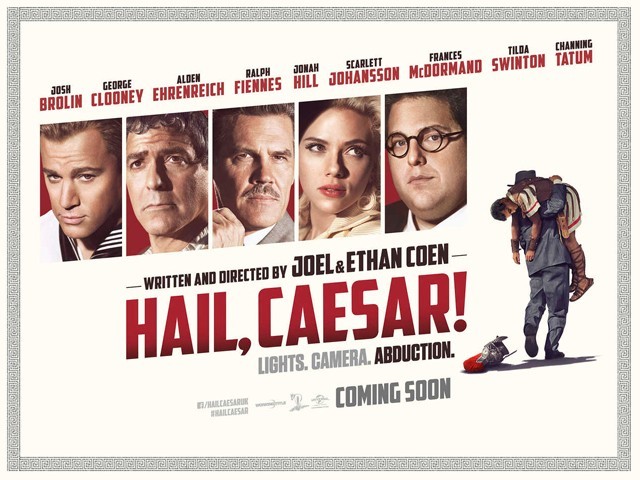 From the tragic to the absurd, the Coen brothers' names have become synonymous with dark comedy, snappy dialogue and an unprecedented love for filmmaking. With Hail Caesar! (2016), the Coen brothers pay tribute to the golden age of Hollywood but the story takes place when the studio system is at the brink of a downfall; television was introduced to mass audience and threatened the very existence of cinema and filmmaking. The film portrays the life of a studio fixer who is caught in major production of film, Hail Caesar!, celebrity gossip, a foreign plot to overthrow the Hollywood establishment and his ...
Read Full Post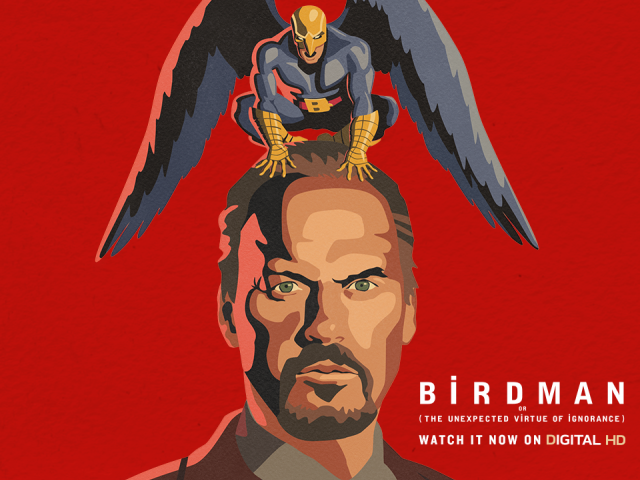 Birdman has become the latest film to join the likes of 12 Years A Slave, American Beauty and Forrest Gump by winning the Academy Award for Best Picture. While many people are still sulking over Boyhood's loss, I for one believe the Academy got it right this time. Birdman is Alejandro Gonzalez Inarritu's masterpiece of our time. Bold in execution, the film is a technical showpiece that succeeds on just about every level. Birdman is a fascinating behind-the-scenes look into Hollywood, and the psyche of an actor. It's also a satire on the film industry. While there have been many ...
Read Full Post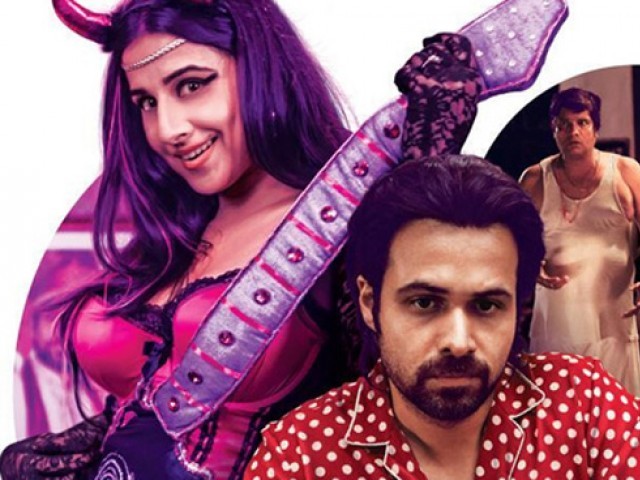 The new movie, Ghanchakkar had driven me really and truly Ghanchakkar (confused) – up until I started writing this review! Directed by Raj Kumar Gupta and starring Emraan Hashmi, Vidya Balan and Namit Das, Ghanchakkar is not what most people would have expected it to be. I booked the first-day show for the movie, thinking that I am going to watch a rom-com with the 'serial kisser' Emraan Hashmi and the great Vidya Balan! Sure, we had known from the pre-release synopsis that it was a story about a bank robber who had forgotten where he had hidden his loot and the mayhem that ensues ...
Read Full Post