While universities around the world are trying to promote freedom of expression and invest in the development of their students, in the case of Pakistan, higher education institutions are stifling debate, cracking down on any independent thought and churning out automatons by the hundreds. For instance, they are more focused on wasting paper with unoriginal research papers, as former students of University of Engineering and Technology (UET) were recently caught plagiarising a whole paper verbatim and almost got away with having it published. International Islamic University Islamabad (IIUI) has stopped its students from celebrating Pakhtun culture day, while Punjab University arrested ...
Read Full Post
I would firstly like to inform my readers that I am a Muslim, a Hussaini at heart. I believe that Imam Hussain (RA) was the grandson of the Holy Prophet (PBUH). He was the one who had gifted us our religion back. I would like to shed light upon the Battle of Karbala. This tragic event was not just an attack on Imam Husaain (RA) but also his family and followers. It was an attack on the family of our beloved Holy Prophet (PBUH) – the same Prophet (PBUH) who was extremely concerned for the good of his Ummah, and spent his nights ...
Read Full Post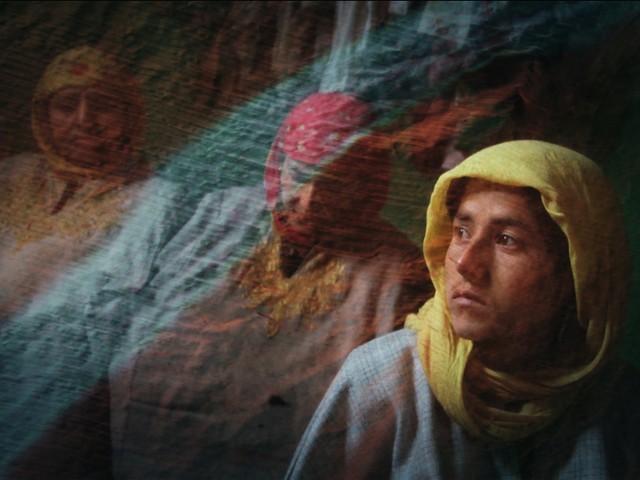 In 2008 and 2010, Kashmir witnessed the most severe and popular anti-India movement leading to the death of more than 200 individuals, mostly teenagers. The decade's old conflict has given birth to many widows and half-widows. The men who died in the Kashmir conflict can never come back, but their memories bring joy as well as pain to their families who are yearning to see their graves.  "Ro rahi hai yeh zameen, ro raha hai aasmaan." (The earth is wailing, the sky is wailing) Three sisters in particular, Ruqaiya, Zarifa and Shamima, lost their husbands to this conflict and have been destined to live alone. But they did not ...
Read Full Post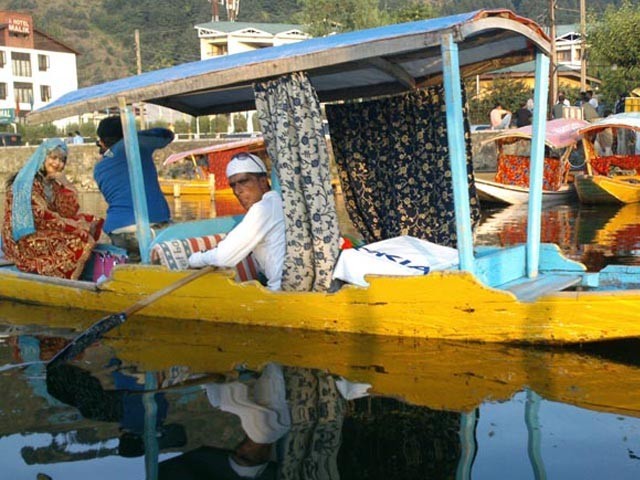 Chhapak…chhapak. The oarsman slowly rows his shikara, a wooden taxi houseboat, as I breathe fresh air and put my fingers into the cold water. This is my first visit to Kashmir and I always wanted to visit it – to take a shikara ride alone on the splendiferous, enchanting Dal Lake in paradise, that is Kashmir. A unique experience indeed; every now and then I go into a state of trance, a psychological state induced as if by a magical incantation. Photo: Sapan Kapoor There is something intoxicating in this air. It puts me in a daze. In a nearby ...
Read Full Post
It has become a recurring story now. The same news stories reappear on our television screens every Muharram, be it the Ashura procession in Karachi a few years ago, to the one in Rawalpindi this year. Every year when Muharram comes about, there is a little voice inside all of us which warns us to expect that religious fundamentalists, in some parts of Pakistan, will try their utter best to ruin a peaceful Ashura procession. And sadly, this voice usually turns out to be correct. I have been fortunate enough to spend some part of my life in Rawalpindi and Islamabad. To me, these joint ...
Read Full Post
The bloodbath in Gilgit-Baltistan (G-B) has started yet again, as a severe wave of sectarianism has revisited the landlocked, but strategically key, part of the country. It began on February 28 when masked miscreants forced passengers travelling in four buses out at gunpoint and shot dead 16 of them in Hurban area of Kohistan. Since then, the law and order situation in G-B has worsened. On the morning of April 10, violence erupted again in the tense city of Gilgit when masked men riding on a motorcycle hurled a hand grenade on Sunni activists who were trying to force shopkeepers ...
Read Full Post