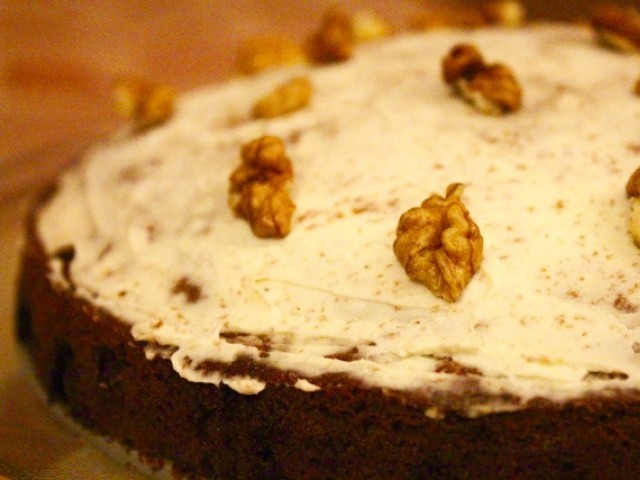 The temperatures are falling. It is getting colder by the day – the perfect weather to enjoy several mugs of coffee, cuddled under a cosy throw blanket by the window while enjoying a good book. For me winters would be incomplete without carrot cake. I am all for cooking healthy food, but some of the best desserts combine a bit from both worlds. Now, I'm not claiming that carrot cake is healthy. But it can't be bad with all those good ingredients in it, right? The great thing about this cake (apart from it being extremely delicious) is how easy it ...
Read Full Post
I was introduced to a red velvet cake on my 25th birthday when my friends decided to throw me a surprise birthday dinner at a beautiful restaurant called Okra in Karachi. Just as I picked up the menu to order dessert, after having a bowl of delicious shrimp risotto, my friends brought out the cake with two lit candles on it. I was secretly very happy they decided not to put in all 25 candles as I wasn't very happy about turning 25. As I cut through the cake, and everyone seated close to our table sang to me, I could not help but ...
Read Full Post
The big day is around the corner and you haven't gotten a gift for your loved one as yet? Worry not, as your spree saviour, moi, is here to save the day. It's high time you get your gifts ready, if you haven't already. Teddy bears, roses, chocolates, photo frames – stay away from these clichés and try something new and different this year. By putting in a little effort, and not too much pressure on your pocket, you can come up with an amazing gift for your Valentine. Below is a list of things you can buy that are cute, simple and ...
Read Full Post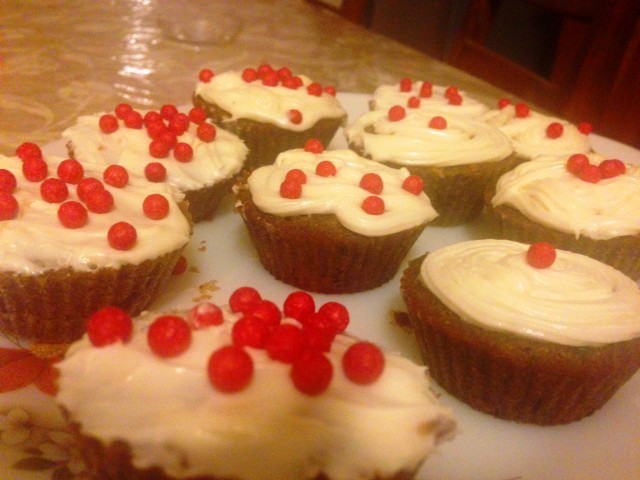 Christmas is that time of the year where you just want to cozy up near a fire with your loved ones and enjoy some soul food. Whether it's a nice little turkey combined with some exceptional roasted vegetables or some scrumptious dessert that just melts in your mouth. So in the spirit of Christmas, I've decided to spruce up an old Christmas recipe and give you something to share with your loved ones. For those who want to spread some Christmas spirit this holiday, here is my recipe of Christmas cupcakes with lemon zest and dried fruits. Ingredients: Photo: Laila Dharamsey Butter – 125 grams Soft ...
Read Full Post