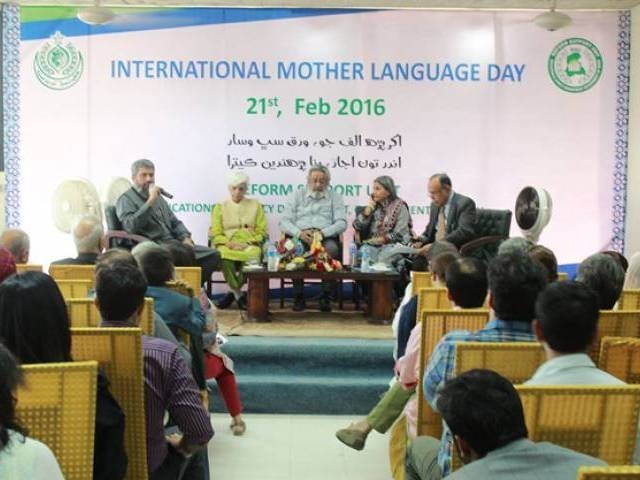 The car paused at a busy signal and as I was fidgeting with my rings, a colourful banner caught my attention. It read 'goongay Punjab apni zaban mangda' (the deaf and mute Punjab seeks its language). This statement brought back so many memories. February 21st is celebrated as the International Mother Language Day. This celebration holds very significant, at the same time, conflicting and tormenting memories in my mind. It started with pain, but eventually evolved into something beautiful. Punjabi is my maa boli (mother tongue) and it was the only language I was taught when I was a child. My father loved ...
Read Full Post
I was spring-cleaning my laptop a few weeks ago, when I chanced upon two pictures of myself. Under normal circumstances, I wouldn't have noticed them among all the randomness saved on my hard drive, from mp3 files to material I saved from when I was working towards my Master's degree and so much more. However, with Eidul Fitr around the corner and desperate attempts to find pictures of a specific outfit, I paused to look and was struck by the very obvious. Not just the photographs, but of myself – in Pakistan, an English-speaking, junk-food-eating, Hollywood movie watching 'Westerner', and in UAE, ...
Read Full Post
Our names will never roll around their tongues, With the delicacy and finesse, Of the mothers who named us. After 14 hours of birth, Sweaty, sticky, spicy, sweet, tangy names with stories and secrets. Our names in foreign mouths Are like spices with unexpected Sharp thorny flavours, Spat out in discomfort, Pronounced with pain, And anglicised quickly like a cool drink of water. So that Dureshawar becomes Rey, And my own name In my mouth Feels like a dry, flavourless biscuit. And they laugh when I can't recognise Myself being announced at banquets. When I cannot recognise my placard On the table; When they demand I leave by the backdoor. It is always by my father's name. Our names will ...
Read Full Post