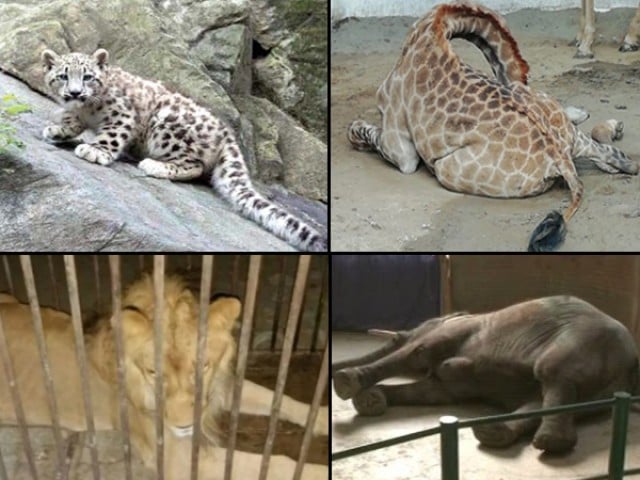 On a random Wednesday morning, I ended up strolling inside the Bronx Zoo in New York. Don't ask me what I was doing at the zoo on a weekday, but I'll tell you this: Wednesdays are free for visitors. Yes, this was a cheap move, but I was actually only having a stroll to see if this is a place I can bring my younger nieces to, should they visit me coming summer. At the Bronx Zoo, I met another visitor from Pakistan that I wouldn't have imagined I would meet even in my wildest of imaginations. Hold on to your ...
Read Full Post
The first light of dawn was setting on nature's various wonders and the tribe of Shamosis was waking up to the incessant chirping of early-morning birds. The water in the nearby lake stood motionless. Serenity prevailed: nature reigned supreme, humanity remained at peace. The Shamosis had been travelling for the past six months now without a stop. Usually, Closett used to initiate a gathering of elders whenever an area was discovered fit for encampment but the last such gathering had been a long time ago, when they had left the territorial fringes of modern-day Turkey and entered what one today ...
Read Full Post
For the past few days now, every night on my way home from work, I've been seeing an injured donkey lying in the corner of a dirty street near my house. One of its front legs is broken and I am sure it cannot move. Every night I plan to do something to help it but in the morning, it completely slips my mind. I feel the helplessness of the donkey – if, God forbid, one of my own legs were injured or broken, I wouldn't be able to survive keeping in mind the ample amount of work I have to do. My heart ...
Read Full Post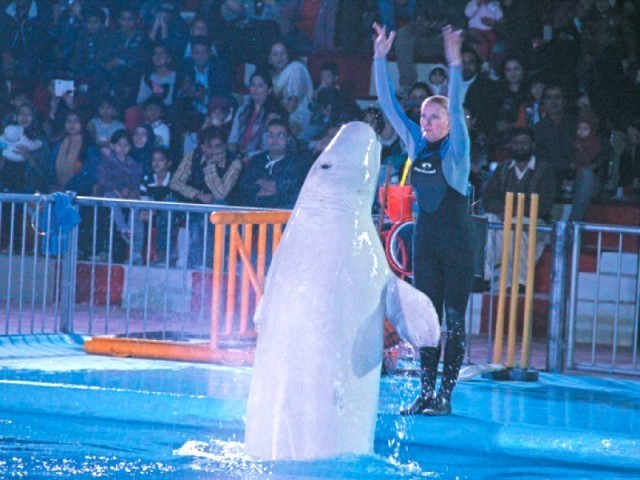 Imagine a seventeen-year-old, full of energy, vigour and liveliness, always ready to get up and do something. Now, imagine confining these young, vivacious teenagers to a closet and training them to perform and entertain an audience. Does that make sense? This is exactly what we do to dolphins. A dolphin is a mammal just like us and the brain activity of a mature dolphin is second only to humans. They love to swim at 140 nautical miles a day, they migrate in social groups known as pods, hunt for live fish and help each other nurse their young. Moreover, as most of us have ...
Read Full Post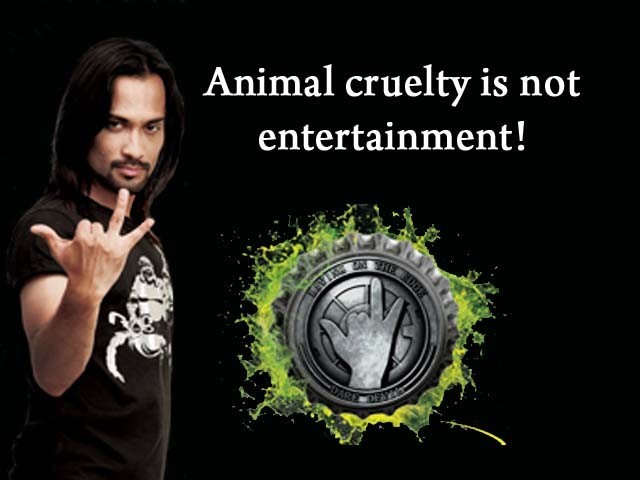 I recently caught the season finale of Living on the Edge (aired on October 16, 2013) and was appalled by the animal abuse taking place in the show. For those unfamiliar with Living on the Edge, it is a reality TV show in which contestants are given various challenges to see who is the most 'daring'. It is supposedly Pakistan's 'highest rated show amongst music channels'. While many critics consider the language and content to sometimes be in bad taste, my major objection is with the cruelty that the animals go through during these 'dares'. In the grand finale, amongst other ...
Read Full Post
A few years ago, my aunt was driving with my uncle sitting next to her. They were in the service lane, and wanted to change lanes when my aunt saw the car next to her trying to make a turn too. She thought that the car was turning in another direction, and so, decided to proceed with the turn. However, things didn't work out in her favour and the two cars collided. In the accident, the other driver walked out without a scratch while my aunt was badly injured with blood oozing down her arm. After that came the traffic fights. People crowded around the ...
Read Full Post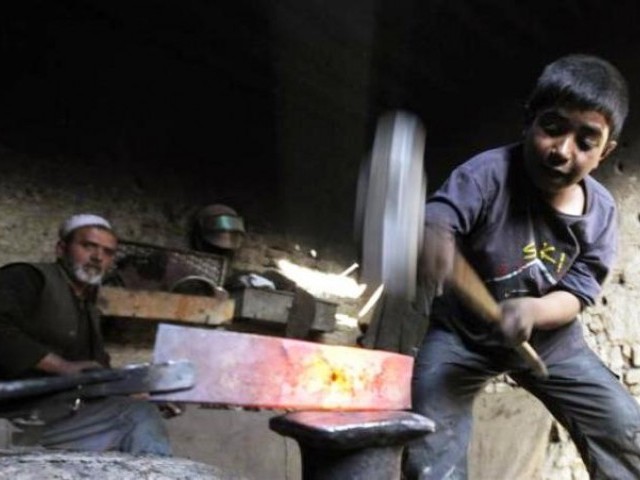 Yesterday, I went to my friend's house to play. We wanted to go cycling on the road in his neighbourhood. Since, there was no air in the tyres we had to go to the cycle tyre shop. We went to the nearest cycle shop which was at Saba Avenue. We had to stand in line to get it fixed. On our turn, an 11-year-old boy started fixing the puncture. While he was fixing it he noticed that the brake wire was also broken. When he had fixed the two punctures he turned the cycle around to fix the wire. While he ...
Read Full Post
It's quite the norm in Pakistan to come across monkey-trainers putting on a show or hearing about a rooster fight taking place in a certain village, or even going to the beach and witnessing people paying to watch a snake and a mongoose fight it out – all in the name of harmless fun. It is quite disturbing, however, to see the media take this form of entertainment – if you can call it that – to the next level. Channel surfing one morning, I chanced upon a TV show where a trainer tried to coax his goat to stand on ...
Read Full Post