If you start seeing, hearing and feeling things which nobody else can, you are either going to be tagged as having a ghostly experience or be labelled as a dangerous and 'crazy' person. And the problem with both of these titles is that they are incredibly dehumanising. As a child, I would see people on the streets and in shrines with no sense of their surroundings. They would stare at you endlessly, talk gibberish, stay in extremely hard-to-maintain postures for long hours and scream at things you could not see. They fought with invisible beings and tried to shut ...
Read Full Post
The squeaky voice of a trolley passing by woke me up. I was on a hospital bed. I slowly tried to get up while still trying to remember what brought me here. I was alone in the room, and the bed next to mine was neatly made up, with fruits and snacks lined up on the edge of the wall. 'I had to be somewhere really important' was all that I could remember. But where exactly? Nowhere! It was all just an illusion, a very dangerous one. I later learned that I have been diagnosed with bipolar disorder (or maybe it was ...
Read Full Post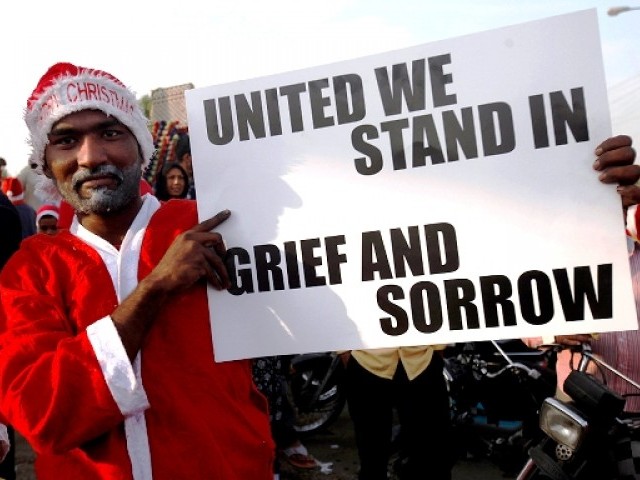 As December approaches, crazy sales, decorations and preparations flood countries across the world. Hot chocolate, family dinners and wish list presents are the top priorities of everyone. However, it's not like that in Pakistan. In fact, this year the whole of Khyber-Pakhtunkhwa (K-P) won't be celebrating Christmas as freely as they had hoped. Instead of celebrating the most holy and festive occasion of the year for them, they will be mourning the tragic massacre of innocent school-going children in Peshawar. This time, our Christian brothers and sisters have volunteered to tone down Christmas celebrations. However, if you think about it, Christmas has never really been a big ...
Read Full Post
There are days when nothing is more comforting than a meal as basic and simple as a potato bhujia. Whether it's the plunging mercury which makes one crave for carbs or a crazy weekday when you don't have time to cook an elaborate meal for the family, this humble dish never fails to satisfy and delight everyone. Leftover bhujia either becomes a sandwich on a weekday or becomes a stuffed paratha served with milky, sugary tea on a weekend. There is no waste and no matter how much you make, the cooking pan is always wiped clean. I tend to slice potatoes, tomatoes, onions and chillies all together in ...
Read Full Post
"Meri batting nahin ayi, is liye mein fielding bhi nahin karun ga"  (Since I didn't get my batting, I won't field either) Recalling childhood and those crazy action-filled cricket-centric evenings, this quote was, arguably, the most 'rational' argument one could present to back out from fielding. Whenever such a situation arose, the 'senior players' of the team would gather around the kid and try to convince him to field. If he owned the bat or ball, he was awarded with the privilege of keeping the wickets with the youngest boy in team at a 'third man' position. However, if this arrogant youngster ...
Read Full Post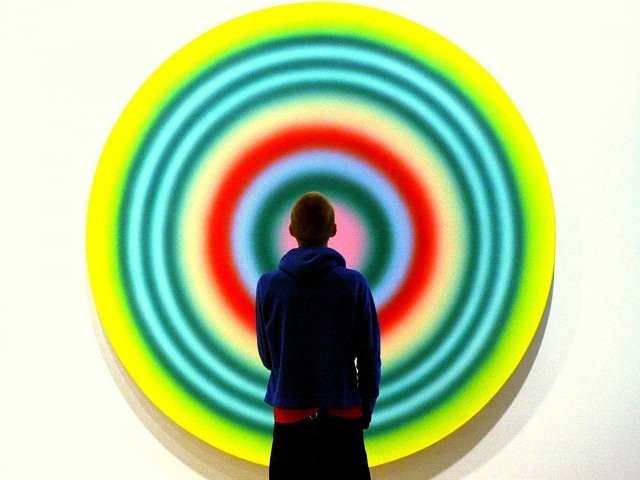 When you're in your 20s and early 30s, you feel like you are stuck somewhere in the middle. You feel confused and agitated, more so because this is the time you start to analyse how you imagined your life to be and how it has actually turned out. If you feel like this, then don't worry; you're going through a quarter-life crisis. Here are some of the most common symptoms of this crisis: 1) Every day you log on to your Facebook account and you see: "Sara got engaged to Akram" "Bilal married Eraj" "Mushtaq is on his honeymoon with Sukaina" Almost all of your friends are either ...
Read Full Post
I was not shocked at all. The room did not look like that of an informant; adequately lit, curtains drawn, handful of furniture, most noticeable of which was the centre table decorated with an unlit candle. Perhaps he was expecting a power outage; part and parcel of Karachi these days. You would be surprised to know that crime reporting is really not as dramatic as it seems on the one hour investigation shows on TV. And here I was, sitting in front of a person, a man the age of my younger brother, who sat there with more confidence than I could ...
Read Full Post
Wedding season is upon us and love is in the air. Every girl dreams of her fairytale wedding from the day her mother utters these kind words of wisdom, "Susral ja kar naak mat katva daina!" (Don't embarrass us when you go to your in-laws house!) Don't get me wrong, I love being online, but it is thanks to these social networks that we are constantly bombarded by overexcited, overanxious brides who take great pains to keep everyone updated on how they are managing their pre-wedding day jitters. Frankly speaking dear brides, we aren't interested in the unwanted 'sneak peek' of every lovey-dovey moment that ...
Read Full Post
Time; the constant variable, Time; the very inevitable, Time; which stops for none, Like a tide, Time; no heed for us it glides, Time; which I valued not, Time; about which I forgot, Times on which I was careless, Time which I thought I had, And the very thought made me, Practically fearless. Times at which I was worthless, Heckles, reckless, In my laziness, In my craziness, In a hazed state, In utter distaste, I didn't make haste, And an excess of my time, hence, I laid to waste. In my final testament, however, I must say to endeavour, I killed time, And it returned the favour! Read more by Hassan here or follow him on ...
Read Full Post