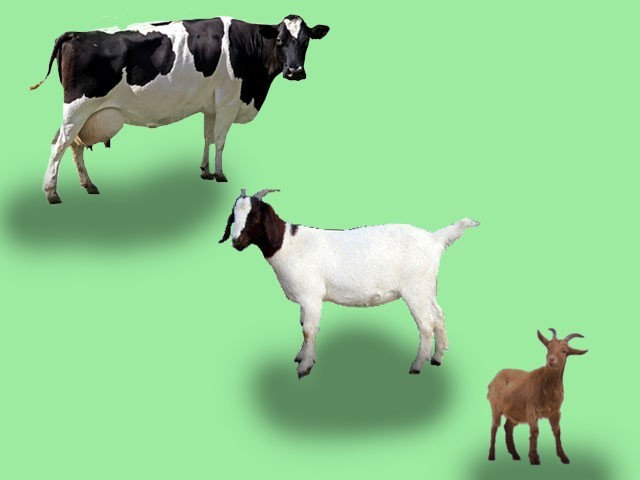 Dear bakra mandi owners,  This letter is to express my absolute stupefaction over your outrageous, albeit devious, marketing tactics, yet again, at Eidul Azha this year. The prices of goats and cows have escalated to a level that is beyond the financial capacity of the middle class group to afford. Even the lower upper class is having second thoughts about fulfilling this necessary religious obligation. More and more people are forced to take shares in cows. For me, as well as for millions of other like me, I'm sure, taking shares in cows is extremely embarrassing because it openly screams of the fact that I ...
Read Full Post
A few days ago, the cattle markets began receiving a huge number of people every hour, coming from different parts of the city, to buy the sacrificial animal that suited their budget and met their needs convincingly. Different animals, ranging from cows and goats to camels, were seen almost everywhere, albeit on a street or a former empty, barren piece of land. Animals were tied to posts almost every step of the way. And we all know, where there is a herd of cattle, there is a foul smell taking over the air. The city started to look, and smell, like a ...
Read Full Post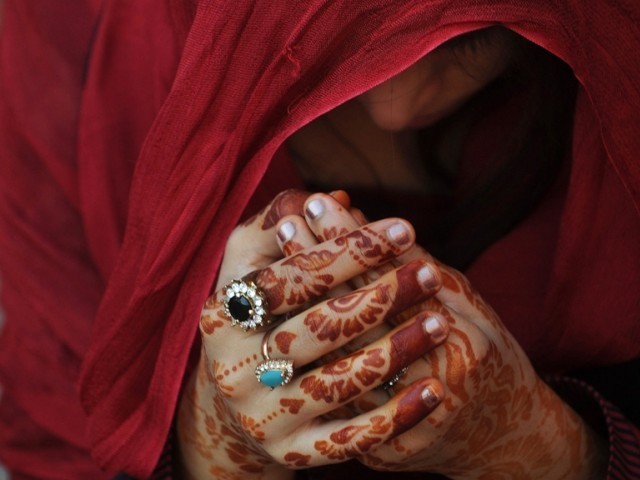 I hold the bills and hard earned cash Mentally calculating if I have any left For the new shoes my two sons want For Eid-ul-Adha. But I know I don't. My husband had told me quietly in the morning, "Get some good shoe polish. I'll make the old shoes new. They won't mind". But I know they will. Eid is no longer cheery and blithe, The celebration it used to be For the middle-classes. It has become an ordeal; A trial for the common man. A supreme, exhausting test of nerves, Agonising over where corners to cut, In order to salvage some percentage of festivity In the two Eids At least for our children. It had never been this ...
Read Full Post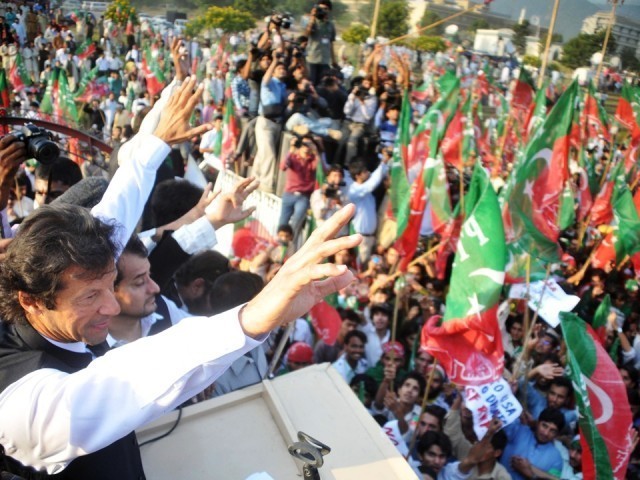 For a good part of our history, we have treated the army as a sacred cow; a holy entity entrusted with the protection of all, going against which would allow our enemy to overtake us. Hence the whole nation has kept quiet on whatever the army did under the 'doctrine of necessity'. Now, it seems, the position of that sacred cow has been taken by our dear democracy. Murders have been veiled, corruption allowed and fundamental rights of the people have been suspended, all in the name of democracy. And whenever a voice rises against this tyranny, it is suppressed ...
Read Full Post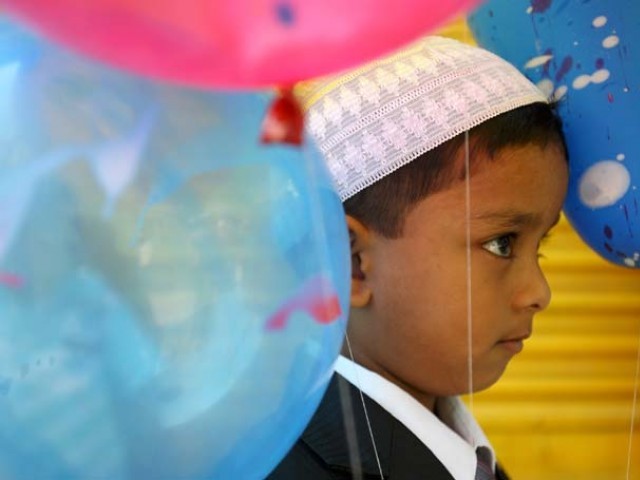 1. Wear new Eid clothes! Take photos of family looking like a cheesy ad Photo: xcitefun.net 2. Wake up early to go pray at the local mosque. Photo: Shahbaz Malik/Express 3. Pray there is no terrorist attack. Keep one eye on the security… Photo: Express/File 4. Buy a giant balloon for the house after Eid prayers (just because) Photo: AFP 5. Exchange the first of 220 hugs with family members and friends Photo: PPI 6. Check out celebrity hugs on TV (just because) Photo: Tariq Hassan/Express 7. ...
Read Full Post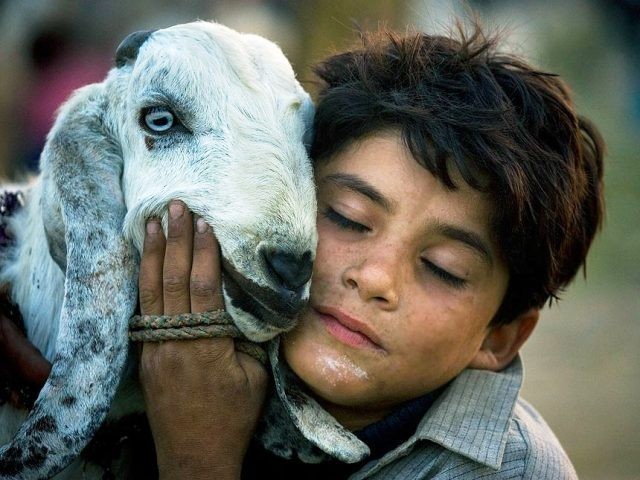 Have Pakistanis forgotten the principle behind Eidul Azha? This supposed feast of sacrifice, popularly known as Bakra Eid in our nation, is where Muslims are meant to pay symbolic tribute to Prophet Abraham's willingness to sacrifice his son on the command of Allah (SWT). During this annual three-day Islamic holiday, Muslims who earn a good enough living, follow Prophet Abraham's example by committing a fraction of their wealth to the sacrifice of livestock. The meat gained, of course, is divided into three portions, one of which is supposed to go to the poor and needy. This holiday is meant to impart the practitioners of ...
Read Full Post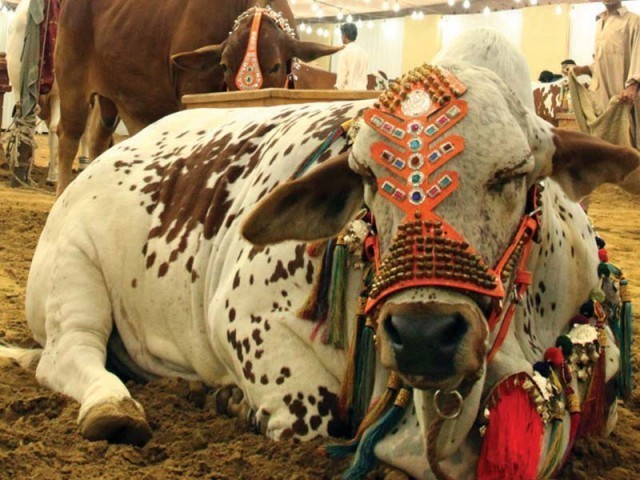 Women normally hear stories about the bakra mandi (goat market) from the male members of the family. The place is considered forbidden for some females while others are simply not interested. Being a girl looking at giant animals for sacrifice does amuse me and this year I finally got the opportunity to visit this place as I was deathly curious to know why is it such a 'fun-land' to males. It is quite noticeable that the goat sacrifice trend has been over-taken by cow or bull sacrifice just because men love large animals or dare I say, men love to show off their large animals. When ...
Read Full Post
Muslims from all around the globe are gathering in the city of Mecca to offer Hajj. Those who stay at home pray to Allah to make ways for them to perform Hajj like their Muslim brothers and sisters. Hajj is a time that reminds us of the sacrifice of Prophet Ibrahim (PBUH) who was accompanied by his son, Prophet Ismail (PBUH) in an ultimate show of obedience to Allah. In remembrance of this great sacrifice, Muslims follow sunnat-e-Ibrahimi or the example of the prophet by offering a sacrifice in the month of ZilHajj. However, with the passing of time, the essence of ...
Read Full Post