Murders are easy to commit but hard to cover up these days. That's what I thought until I started watching the new mystery-thriller drama, How to Get Away with Murder. This new thriller has not only revolutionised the television landscape but contradicts my humble statement completely.
The series is about five freshman college students and their mysterious criminal law professor who get embroiled in a dangerous murder plot. The show stars Academy award nominee, Viola Davis, as Professor Annalise Keating, a sophisticated defence attorney who runs her own law firm. The series also stars Alfred Enoch, Jack Falahee, Aja Naomi King and Karla Souza. [caption id="" ...
Read Full Post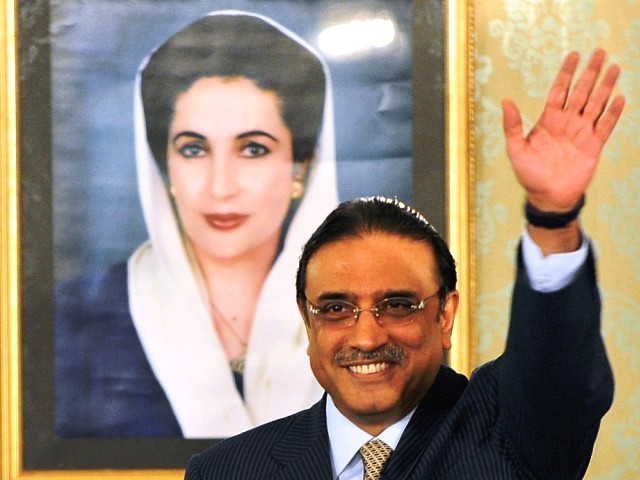 Saturday, October 18, was an interesting and eventful day for us Karachiites. While most of us were off from work and school, the rest of us (including me) had to be at work and cover the Pakistan Peoples Party (PPP) rally. In contrast to popular belief, the rally actually brought with it a certain liveliness and energetic vibe to our city. However, the downside to holding the rally in our beloved city was the immense traffic and road blockage. But thankfully, by late evening, the roads had somewhat cleared up and I was able to go watch a movie (for which I had absentmindedly ...
Read Full Post
Some people are just more fortunate than others. That's how this world works. This thought resonated in my mind as I read about Turia Pitt, a model-turned engineer who suffered 65% burns on her body during a bushfire in Australia. That was three years ago. Now, she is an author and an active charity fundraiser. In her own words she is, "the luckiest girl in the world." She recently appeared on the front cover of Australian Women's Weekly, with her resilient scars and her remarkable confidence. I wish we had more Turias in Pakistan. Turia Pitt on the cover of ...
Read Full Post
This has been a tough year for Alamgir .You all must be assuming that it's all about his double kidney transplant and lack of funds but there seems to be a further complication: the QB and Bilal Khan cover of "Dekha Na Tha". Let's get this straight: I haven't heard such a horrible cover in my life. I first heard about this song from a female friend of mine who was obviously lauding Bilal Khan's amazing vocal talent (not trying to imply anything here). For a moment, the thought of such a song humbled me too. Two of the newest ...
Read Full Post
I wear a hijab, and contrary to popular belief, I am not sheltered. I have a thriving social life and enjoy talking to different people. However, I am always amused and sometimes irked with the looks of curiosity people direct towards me. Even though the hijab is becoming a popular fashion trend in most countries, and in some as an act of rebellion there a few people are still suspicious of it.  I have come across some hilarious questions -being a polite person, I generally don't answer as I would wish to. But if  I did answer these questions the way I wanted to this is ...
Read Full Post