While framing this piece in my mind, I was stuck in a conundrum. Why am I writing a blog at a time when everyone is probably watching Game of Thrones (GoT)? Simply enough, an answer came to mind. Apart from the very few people who do not watch the series, everyone is interested in real life power struggles as well. Hence, the name game of zones, conflict zones to be exact. I read an article recently, which quoted a Chinese analyst saying that the Indian government should avoid opening two fronts. This was of course an apparent reference to its neighbours, Pakistan and China. Pakistan has ...
Read Full Post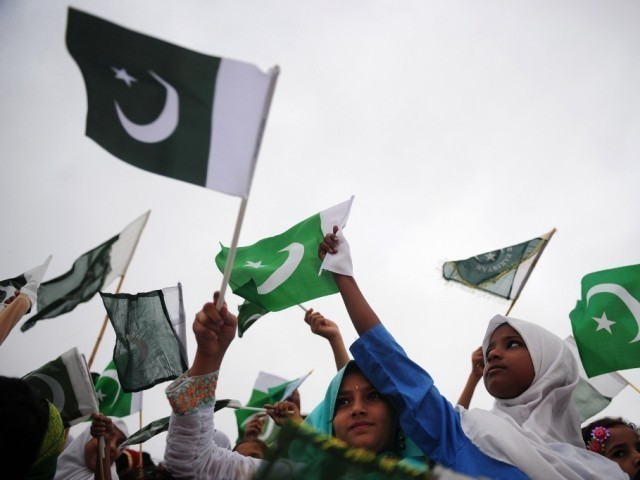 "Pakistan? Where are your burqas?" "We don't wear one", I gestured to my friends and myself. "Yeah, of course – not on holidays. But you know, the ones you're forced to wear in Pakistan." Laughing with disbelief, we shook our heads. "No, we don't. It's usually a personal choice." "But…" his voice trailed off. A pause, and then he threw more questions at us. I spent seven weeks this summer interning overseas. There I was asked these questions, surprisingly by an Indian, a fellow 'desi' living only a border apart. Here he was, asking eagerly about how it was to live in a rocky, gun-strewn desert. He was pretty ...
Read Full Post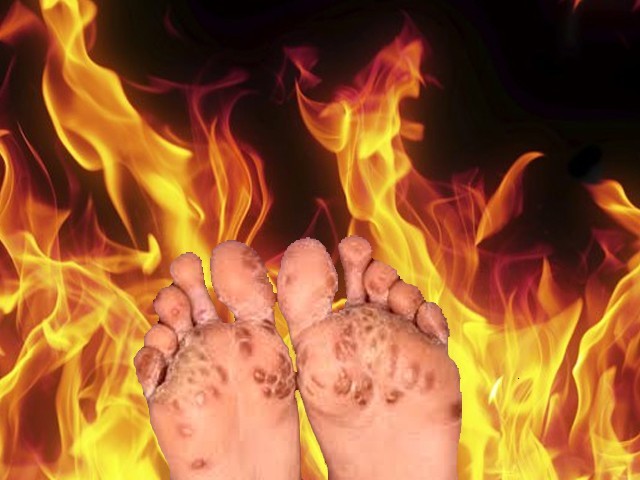 We were in the middle of a counselling class, whereby our experienced, capable and intelligent course instructor was attempting to answer a fairly difficult question.  One of the practicing psychologists present had asked her what they were to do if a client insisted on rejecting therapy and instead preferred to go to a 'quack' or a local maulvi for treatment. Carefully measuring her words, the instructor replied, "Don't discourage them from attempting spiritual treatment. Let them seek a faith healer, a priest or a maulvi if they want but ask them to seek a therapist's expertise on the side as well. Tell them there's ...
Read Full Post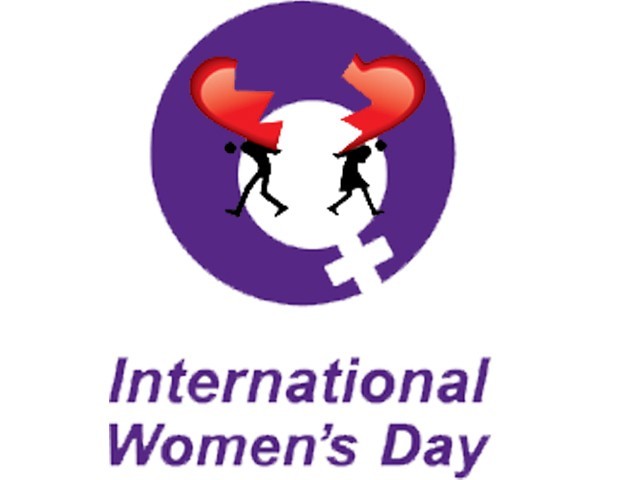 In the land of technicolour, is there space for grey areas? Welcome to Pakistan. We are rapidly moving towards a positive change, for example, everyone now knows what Aldo sells – everyone who is anyone, that is. Another, more poignant example is how we are all set to celebrate International Women's Day in the Islamic Republic of Pakistan for all the right reasons. Or at least that's what we have been told – be happy on March 8 and go give the next woman you find a pat on the back. She may turn around and slap you but that's okay. It ...
Read Full Post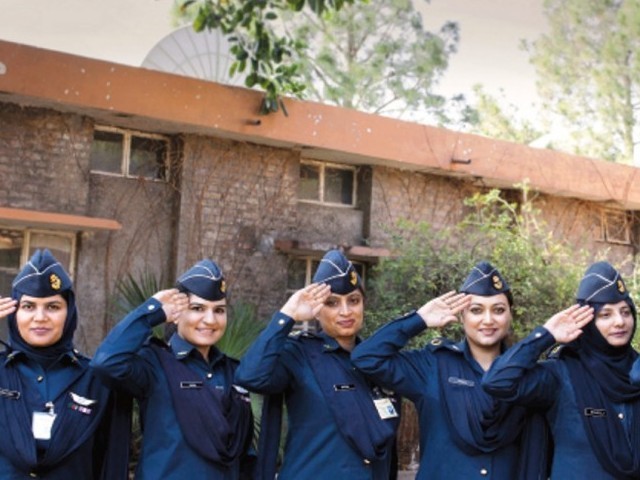 It was August 7, 2000 when a group of 40 girls entered the Pakistan Air Force (PAF) Academy for the first time, in such a large number, as lady cadets or female cadets. And it changed the course of our armed forces forever. Until only a few years ago, females could not think of joining the coveted PAF as anything more than a doctor. The first opportunity for women to work in a ground based job came when the post of commissioned officer was opened for admissions, at one of PAF's many ground support branches. However, they were still not ready to take female pilots; ...
Read Full Post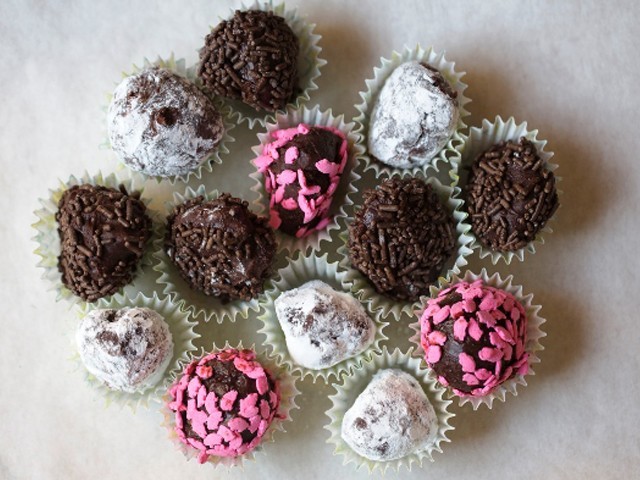 It is natural that things that seem important to us in our teens do not really appeal to us as much two decades later. That's the case with me and Valentine's Day. Back in the day, hormones were raging, but now you find yourself raging at your own teen kids. Our parents seemed to do everything wrong and now you try your level best, just as your parents once did, to convince your child that you are right. In those days, going out alone with friends was an absolute must and now it's an absolute security risk. Back then, Valentine's Day ...
Read Full Post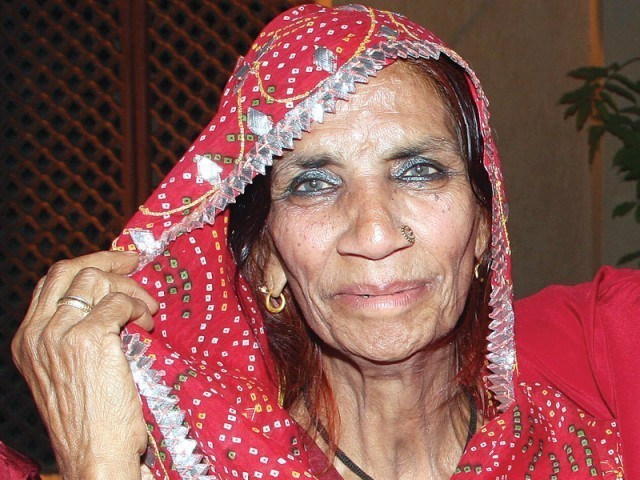 One by one they are leaving us. Some left the music industry altogether, even before departing from this world, like Zubaida Khanum. Then, Iqbal Bano left us. Mehdi Hasan suffered quite a long illness before his death, leaving behind only his beautiful music; and the latest in our list of great losses is of course, Reshma. Fortunately for us, some like Surraya Multanikar, Farida Khanum, Rubina Qureshi and Ghulam Ali are still around. Of course, everybody has to leave and in the end, it is really not about how long they lived. Rather, it is more about what they brought with them and ...
Read Full Post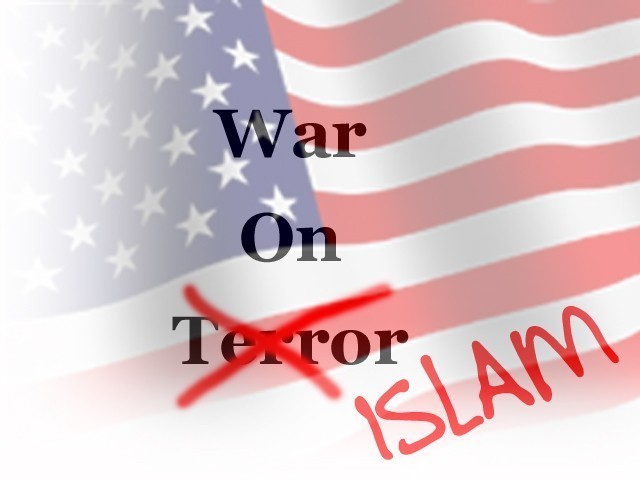 Revelations that the American military has been teaching its future leaders about the necessity for a total war on Islam have shocked the world. The hypothetical war was not to be waged against the fanatical elements of the Muslim society, but a campaign against a "barbaric ideology" that should "no longer be tolerated." Students were taught that Geneva conventions were to be thrown out the window because they were no longer relevant and that lessons of Hiroshima were to be used, wiping out whole cities and targeting "civilian population wherever necessary. " This included potentially nuking the Holy cities of Makkah ...
Read Full Post