When I think of Abercrombie and Fitch, the first thing that comes to my mind is the endless list of ridiculously good looking models from the catalogue; shirtless with washboard abs at the entrance, as well as those assisting inside. Mike Jeffries, the former CEO of the company, had succeeded in creating a world that was cool and exclusive; something everyone in their teens wanted to be a part of. As Jeffries said, "In every school, there are the cool and popular kids, and then there are the not-so-cool kids." Jeffries took great pains to explain that his brand was not for everyone, "Candidly, we ...
Read Full Post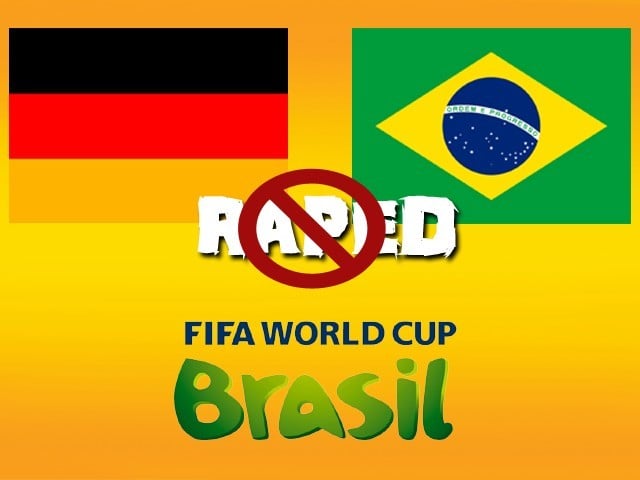 The whole world watched with a mixture of great shock, glee, anticipation and disappointment as Germany beat Brazil by an impressive 7-1 in the 2014 FIFA World Cup semi-final. As a long-time fan of Brazil, I too was quite appalled. However, my dismay wasn't because Brazil lost (it's only a game after all, and countries win and lose all the time; it's nothing new), it was more so due to the reaction elicited among many fans, especially over social media. They went so far as to state the most despicable of all metaphors in existence, 'Germany raped Brazil'. This inappropriate metaphor was especially ubiquitous over Twitter, ...
Read Full Post
We all know everybody loves Gossip Girl, The Vampire Diaries, Glee, Big Bang Theory and the like. However, being the hipster that I am, I tend to avoid watching mainstream television shows. They're great productions but the problem is, I can't stand being a part of the cult. So I'm sorry if it disappoints any of you if I don't watch the shows you oh-so-dearly love. I noticed that when a show becomes a trend, people only watch that particular one, while ignoring many shows which are far better. Here I have compiled my list of the nine must-watch shows that people in ...
Read Full Post
Nothing beats the heat better than a big glass of cool and creamy falooda! Now you can make some for you and your family within the privacy of your air-conditioned habitats (no leaving home – yipee!). A timeless classic, this recipe is a sure-shot hit amongst family and friends. As intimidating as it looks, it takes very little time and effort to prepare it. Ingredients (serves 5) 1 kg milk 5-6 tbsp sugar Few strands saffron 2-3 cardamoms (powdered or thinly chopped) 1 tsp agar-agar powder (China grass) 2 cups water Few drops food coloring (any color other than red) Few drops Essence (Rose or Strawberry) 1 pack of ...
Read Full Post
It was during my A' levels when I first decided to sport the bald look, inspired by none other than Pakistan's one and only rocker par extraordinaire, Ali Azmat, who had shaved off his long curly locks. This was almost eight years ago and I was, like every other teenager, in my 'coming of age' years; experimenting with my look and image. I vividly recall a lot of guys going bald around that time, most of them naturally, and some by choice. I belonged and still do, to the latter. In retrospect, I can't help but think to myself whether it ...
Read Full Post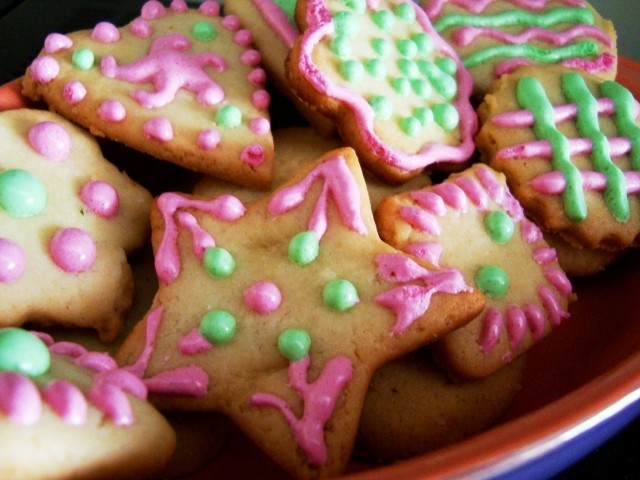 Picture a decorated pine-tree with presents lying underneath, a fireplace with stockings hung above it and a really old man dressed in red, ringing a big bell and crying out "ho ho ho". Christmas is the most anticipated and widely celebrated holiday among the Christian community. The big day is just around the corner and even though I don't celebrate it, I appreciate the values it represents. It's not just about giving expensive gifts to your loved ones, it's about sharing and caring for people who do not have the luxuries some of us have. For those who don't understand the true spirit ...
Read Full Post
Forever depressed, suppressed, and oppressed, the nerd inside me finally woke up one fine day and decided enough was enough! It was about time I raised a voice for my kind. Who are we? Walking through a mall, you find us staring at the latest gadgets rather than the really cute girl passing nearby. We have watched all the latest Hollywood movies and take out time to write a review for each and every one of them at imdb.com. If you lend us as much as a type-writer, you will see our blog the very next day on the website of The ...
Read Full Post