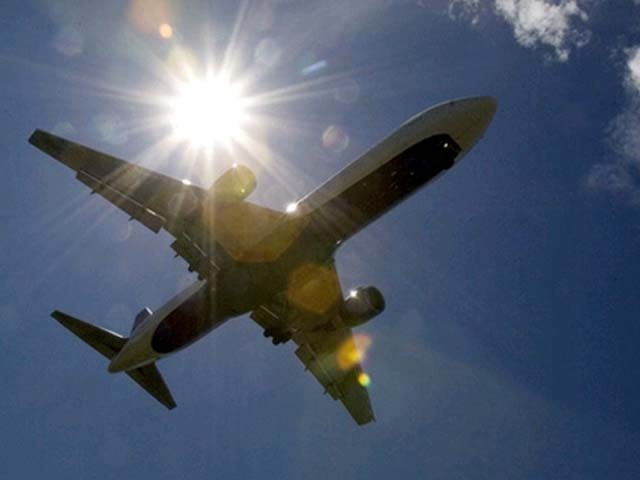 Whilst travelling from Doha to London, I had a 60-year-old Pakistani aunty sitting next to me on my flight. To be honest, it was a rather pleasant surprise to find another Pakistani on board. What came next was a surprise, but not a pleasant one. She began talking to me. Incessantly. Without any breaks. She started off by telling me that she is from a rich business family in Karachi and handed me her husband's business card right after. She went on to tell me that her only son, who lives in England, recently got divorced. She let me in on the nitty-gritty details about how ...
Read Full Post
A video of a woman walking the streets of New York City, getting hundreds of catcalls from men went viral around the world this week. The woman is followed, called all sorts of names, and her attention is solicited, but none of the men touch her. In Pakistan, instances of men "inadvertently" touching women are all too common. Girls are taught to ignore it, to avoid creating a 'scene'. Not only does society silence the woman, our very laws discourage women from reporting cases of violence against them. Yesterday, news broke out of the Federal Ombudsman directing the Lahore University of Management Sciences (LUMS) to ...
Read Full Post
It was a late Friday evening in Chicago. After working the full day, I rushed to O'Hare International Airport, to catch a flight to the United Arab Emirates (UAE) on my way to Delhi. It was a short impromptu trip to meet my parents and I intended to be back within five days. The past few days had been very hectic at work and I was half hoping that I would be able to catch some sleep in the 14 hours of the first leg of my travel. Of course, an empty middle seat next to mine would be even better, ...
Read Full Post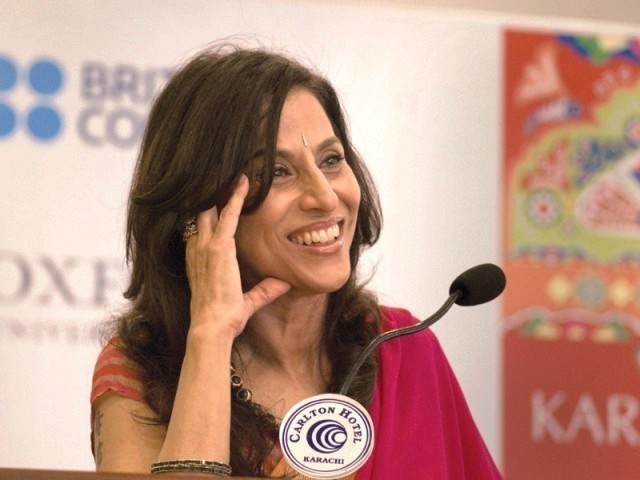 Foreign correspondents like conjuring the "books, not bombs" angle to justify the expense of flying down to Karachi to hear a bunch of people talk about politics and their books (in that order). But at this year's Karachi Literature Festival there were bombs everywhere. Pervez Hoodbhoy led a discussion on bombs of the nuclear kind, Ayesha Siddiqa lobbed a few verbal bombs in Anatol Lieven's direction for not nursing sufficient hatred for the Pakistan Army while Mohammed Hanif even dropped the deadliest bomb of all: the F-bomb. I began my annual pilgrimage to the Karachi Literature Festival by making a mental ...
Read Full Post
In this short film, Maheen Zia explores the dynamics of the business of love in Pakistan. The viewer is an eavesdropper on a casual conversation between an off-screen man and woman, who are engrossed in each others's company. Through this very short clip, one gets insight in to the mentality of a typical Pakistani man. Although the video does not betray the faces of the man and woman in question, it adequately depicts their relationship though the short conversation shown. You can see more of Maheen Zia's videos here. Do you have a video that you want to share with The Express Tribune readers? Submit your ...
Read Full Post
The characters: Dharna dude from Islamabad – loves X-box, facials, and PTI. Pathan from Peshawar – father died in a bomb blast, brother abducted by the Taliban. Dialogue ensues: Dharna dude: Hey Mr Pathan man! What kind of a Pathan are you? Don't you know that Waziristan is under attack? Why didn't you come to the dharna? Pathan: I don't understand one thing, why can't you guys do a dharna against the Taliban? I mean, against all the suicide bombings and stuff? Dharna dude: Oh my God! What is wrong with you man? Taliban is a reaction! They are fighting the big devil dude. Tell me were ...
Read Full Post