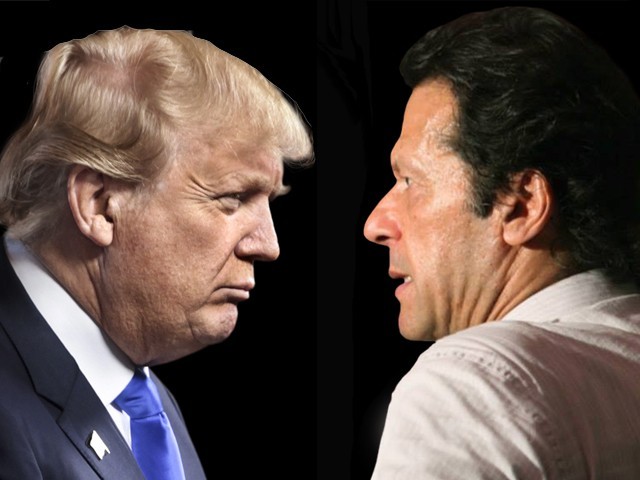 If you were to look back and think of one of the most unbelievable decisions made in the past five years, Donald Trump getting elected as President of the United States would perhaps top the list. Just imagining the "strongest" democracy in the world actually handing over its reigns to the man without a plan makes you feel a little bit better about the state of your own democracy. You think, maybe America is worse than us, for what sane mind would ever vote Trump into power?  Well, all this thinking made us wonder, who is Trump's equivalent in our ...
Read Full Post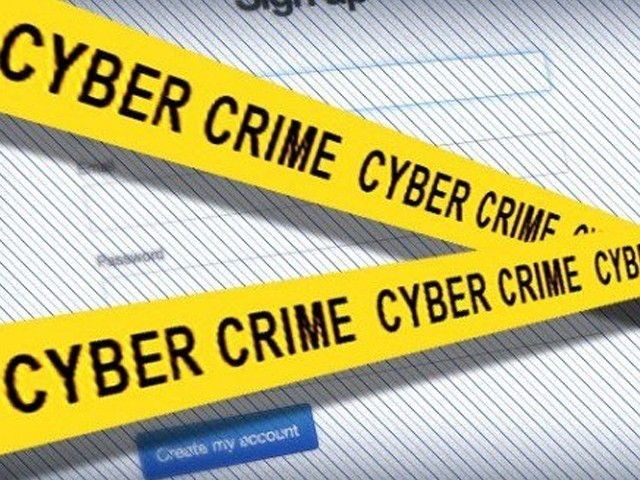 It is unfortunate that every time activists engage the government in a discussion regarding the Prevention of Electronic Crimes Bill (PECB), with the aim of protecting civil liberties in cyberspace, the government in turn makes the law more complex and open to multiple interpretations. In recent days, an extensive round of deliberation was carried out with the senate's standing committee and sub-committee on information technology. This time, digital rights organisations somehow managed to push legislators through, with the help of a few sane voices, in the senate for removing and/or improving the sections contravening the essence of democracy vis-à-vis civil liberties. Pakistan has ...
Read Full Post
The Pakistan Electronic Media Regulatory Authority's (PEMRA) latest directive – asking Aaj News to apologise for airing 'controversial' and 'sectarian' views during a Ramazan transmission reeks of nothing but double standards. Many have argued that Hamza Ali Abbasi's bold step towards stirring, much needed, dialogue regarding the plight of Ahmadis and the demagogic blasphemy laws was bound to have serious repercussions. And they weren't wrong. Mere hours later, Shabbir Abu Talib and Kokab Noorani openly declared Abbasi's discussion an act of 'treason'. On national television. Consequently, PEMRA, believing itself to be the sacrosanct upholder of morals banned both shows for indulging in provocative, non-serious and irresponsible conversations on television during the ...
Read Full Post
A few months ago, I was at an Eid brunch and everyone seemed to be having a jolly good time, exchanging pleasantries and smiles while sitting pretty in their colourful Eid joras. However, things were not as lovely as they seemed. As soon as one lady left amidst loving goodbyes and kisses, the other ladies present started speaking ill of her. "Khud toh dawat nahi karti kabhi, aur sab ki dawaton mein ajati hai!" (She never hosts parties herself but shows up at everyone else's!) This left me shocked and mighty uncomfortable as this was said by none other than the host herself. The ...
Read Full Post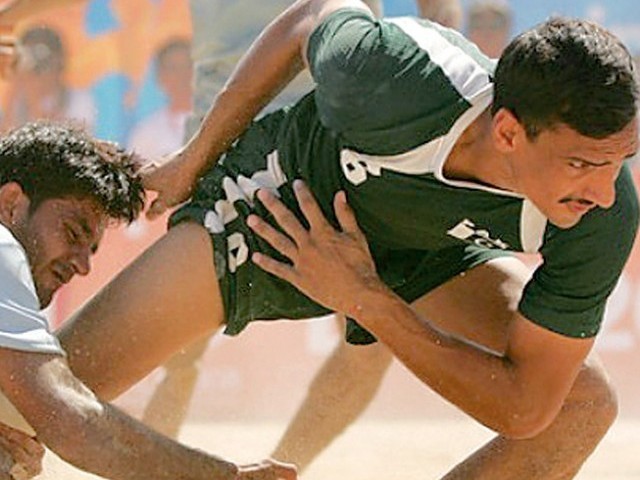 The time to chant "kabaddi, kabaddi, kabaddi" is upon us again, as the fourth Kabaddi World Cup tournament has commenced in Punjab, India, from November 30, 2013 and it will continue till December 14, 2013. It is a known fact that players from Pakistan and India are the best in the game, as Kabaddi has been derived from this very region. These two teams are obviously going to be a huge challenge for the other international teams in the tournament. Pakistan kabaddi player is tackled by a Scotland opponent during the 3rd Pearls World Cup Kabaddi Punjab-2012 tournament at Guru ...
Read Full Post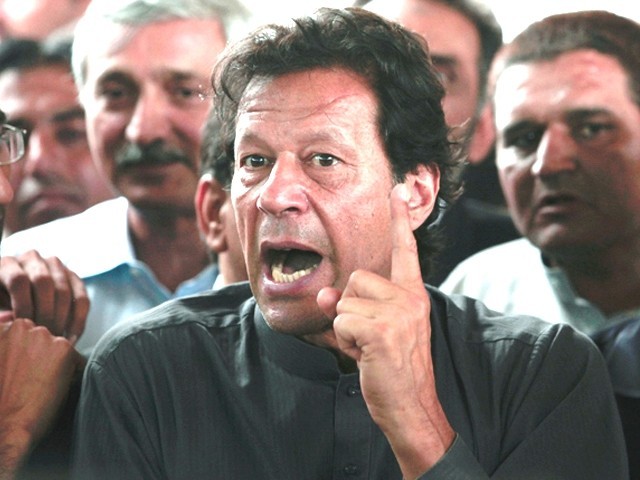 It would be an understatement to say that the timing of Hakimullah Mehsud's death has become quite controversial.  Just when he was planning to proceed with peace talks with the government, Hakimullah was targeted by a US drone. It has been quite apparent that the US is not thrilled with the possibility of peace between Tehreek-e-Taliban (TTP) and Pakistan. Hence, the very first thing that comes to one's mind is why this happened now when it had never happened before. Instead of getting into the possible explanations, let us evaluate the reaction of Pakistan Tehreek-e-Insaf (PTI) to this particular drone attack. It seems ...
Read Full Post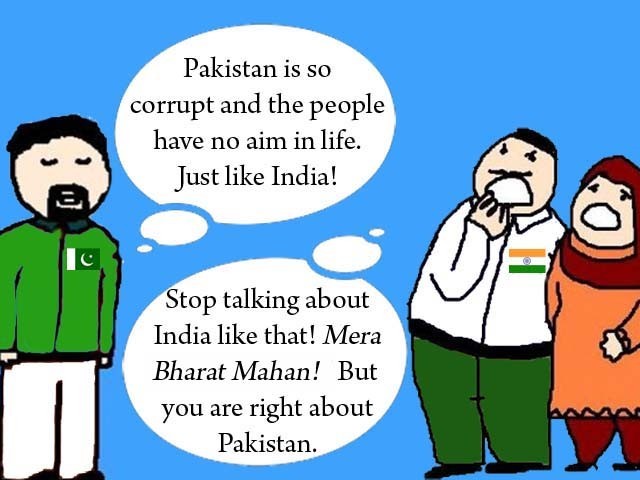 A signature feature of a liberal is his scathing, almost treacherous, criticism of his own country's culture and political policies.  On the other hand, the mark of a nationalist is indiscriminately defending all that occurs on his side of the border, while flinging mud on those beyond. Hence, it isn't difficult to understand why a Pakistani liberal and an Indian nationalist would naturally bond over a cup of coffee. Ever since I decided to 'betray' my homeland by consorting with the liberal folk, as some conservatives would put it, my list of Indian friends has been snowballing. I am not in any way insinuating ...
Read Full Post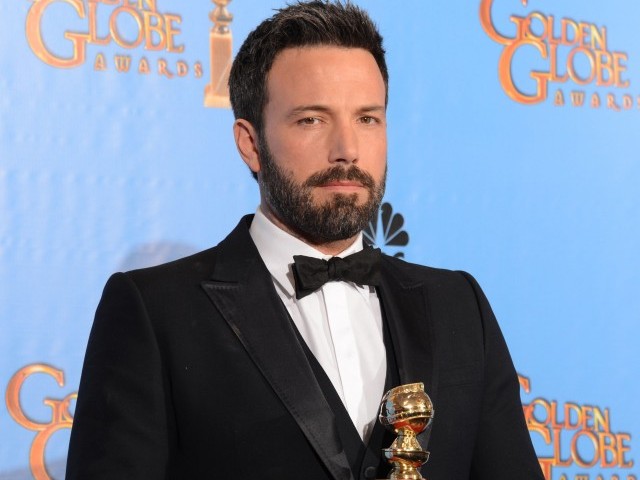 What is absolutely crystal clear after the controversial announcement that two time Academy Award winning filmmaker/actor, Ben Affleck, is going to be the man to don the mask and cowl for the upcoming Batman vs. Superman film, is that the internet never forgets. Yes, to say that Ben Affleck (Good Will Hunting), after a bright start made some career mistakes, would be to utter an understatement larger than the $27 million rear of his former girlfriend, Jennifer Lopez. In 2001, Ben Affleck starred in the Michael Bay film Pearl Harbor, which sadly was a bigger tragedy than the actual historic event ...
Read Full Post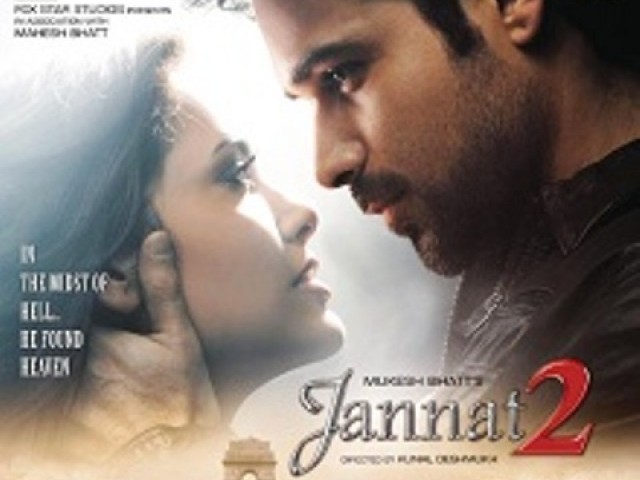 Thrill and adventure is the concept that embodies the work of the Bhatt camp (Mahesh Bhatt and Vikram Bhatt) and this particular invention they managed to churn out is phenomenal. The Bhatts have produced many movies that have been lauded by viewers, some controversial and some with a message. One thing is for sure, they know the mindset of the audience and how to penetrate it. The story line depicted in the movie lifts the audience out of their comfort zone and helps to view a different aspect of mainstream cinema. Movies like Arth, Saraansh, Naam, Daddy, Awargi, Zakhm, Tamanna, Jism, ...
Read Full Post