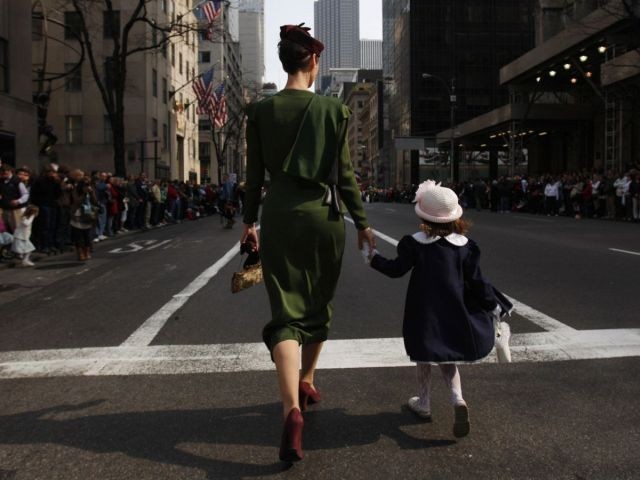 When we hear the word "activist", we immediately think of khadi clad, jhola carrying men and women braving water cannons and lathi charges. But an activist is one who campaigns for social change of any kind, someone who identifies the rot in society and speaks about it. There are various degrees of activism and similarly various ways of showing dissent. Thomas Jefferson said, "Dissent is the highest form of patriotism" and any thriving society needs such voices. Such conscientious persons are not born but raised. One might feel that preteens are too young to grapple the socio-political dynamics of a complex society, ...
Read Full Post
Women are moody. By evolutionary design, we are hard-wired to be sensitive to our environments, empathic to our children's needs and intuitive of our partners' intentions. This is basic to our survival and that of our offspring. Some research suggests that women are often better at articulating their feelings than men because as the female brain develops, more capacity is reserved for language, memory, hearing and observing emotions in others. These are observations rooted in biology, not intended to mesh with any kind of pro- or anti-feminist ideology. But they do have social implications. Women's emotionality is a sign of ...
Read Full Post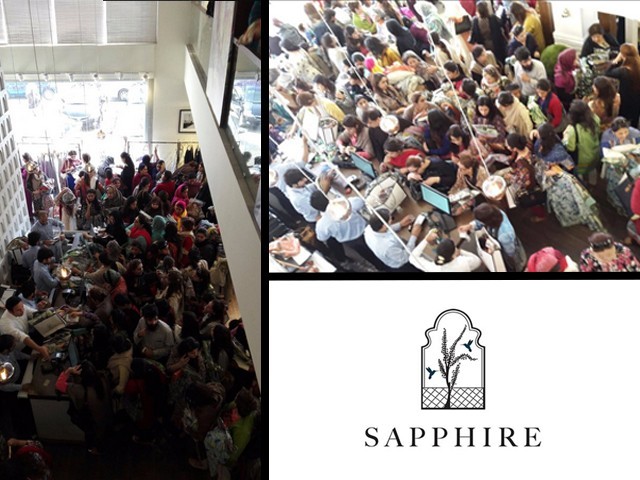 Every year during the US post-Thanksgiving Day Black Friday sales, videos of brawls in the midst of the shopping madness at "big box" stores like Walmart and Target go viral. This year in Pakistan, on the same day, a video was widely shared of women fighting during a one-year anniversary sale at the retail store Sapphire, which claims to provide "affordable designer clothes to the masses". The Sapphire sale — like the door-buster Black Friday sales at Walmart— is designed to create a mad rush. Sapphire marked down limited, heavily-marketed and widely-desired products by 50 per cent. If you didn't get to the ...
Read Full Post
I used to hear about a condition often faced by writers called 'writer's block', which entails the writer losing the ability to produce new work or experiencing a creative slowdown. Not that I can call myself a writer but I have certainly had some sort of a block for nearly six years, when it came to penning something down. It coincides almost precisely with the time I left my beloved Pakistan, and I couldn't quite understand why. I used to wonder whether it was because I had left all the richness of my beautiful country and its people behind which was fuel ...
Read Full Post
Before you wrinkle your eyebrows in a 'holier-than-thou' frown and judge my very existence, let me assure you that this blog is not a preaching of what you should or should not do. This blog is based on mere observations of human relationships and a concept that defines our lives in so many ways – shaadi (marriage). I was familiar with this word at a very young age. But it was at the age of six when my brother (eight-years-old then) told me something that freaked me out. In sheer exasperation, that only an older brother can have, he said, "I can't ...
Read Full Post
In earlier times, women, generally, did not take to working nine to five and were happy to employ their talents at home. Maintaining the house, taking care of the children and cooking meals pretty much occupied their time and yes, it was not an eight-hour workload. Living with the in-laws, in extended family setups called a joint family, had its fair share of responsibilities but the arrangement also came with some liberties. Then evolutionary forces introduced the concept of independent lifestyles. This helped subside the usual 'saas bahu' rifts and the distances helped reduce the tension in this relationship. However, it was the children ...
Read Full Post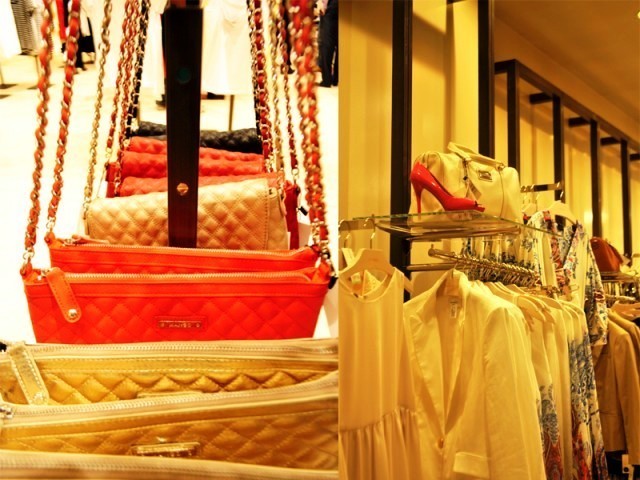 You're kidding yourself if you don't sometimes see Ramazan as a month of blatant consumerism. From humungous iftars with endless samosas, to the last-minute orders for Eid clothes to chaand raat lights and mehndi stalls – people will clearly be dishing out the cash. This traditional yearly boom is even more evident now when you realise there's a new, very different kind of consumerism springing up. And the best example of that is certain mall at Seaview, Karachi. This past summer, Dolmen Mall has been invaded by 'the youth'. Some Saturdays all you can see everywhere are 15-year-olds walking around aimlessly ...
Read Full Post
There's no therapy like retail therapy. Whether it's window-shopping, trying on multiple outfits, or finding something cute on sale, shopping may lead to a state of euphoria akin to falling in love. And now, it doesn't matter where one lives as long as there's Wi-Fi to enable one's virtual shopping fix. An example of online shopper's adrenaline rush: clicking your way through an online bidding war with a young woman in Tokyo over a handbag made in Italy that's sold in America and, if you succeed, your prize is subsequently shipped over to you in Pakistan. Yes, you've got it right; ...
Read Full Post
Like every young gun in Pakistan who has recently graduated and started a job, I too have become a drone, hell-bent on acquiring as much wealth as possible. The indifference to every other value of life seemed outrageous and inhumane at first, but even that feeling has slowly ebbed away to an occasional rant.  There has been zero opposition to this life of comfortable nihility, until a peculiar incident occurred and brought my life to a standstill. I was driving to work one morning and had stopped at a traffic signal; the counter above read sixty agonizing seconds while a group ...
Read Full Post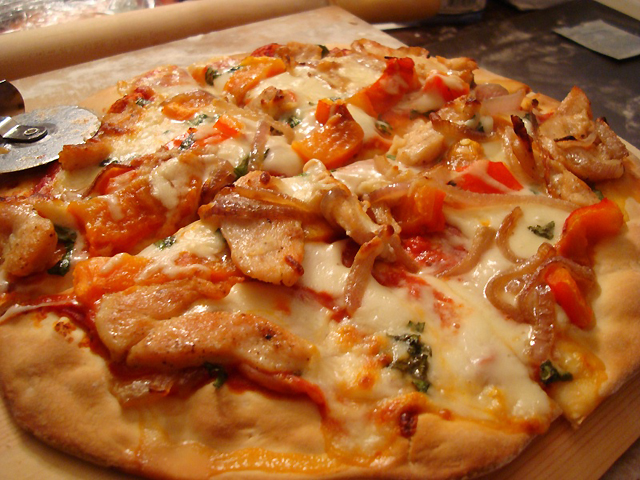 They got it wrong again. This happens every Ramazan. Every upscale eating place in Pakistan starts advertising their "all you can eat" offers. I think it's a poor choice of words. It should be "All you want to eat". Brings back memories of when we used to say stuff like "Teacher, can I go to drink water?" and they would scold us and tell us that it should be "May I go to drink water?" I can do a lot of things. Like leap off a building, for example. But the things I can do and the things I want to ...
Read Full Post